How to start a financial auditing business
Offer auditing support to organisations' accounting teams, ensuring authenticity in financial reporting.
We're reader-supported and may be paid when you visit links to partner sites. We don't compare all products in the market, but we're working on it!
Financial auditing is a necessity for both small businesses and large companies. Not only is it necessary to ensure tax law compliance but also to support proper budgeting and financial planning. You can offer financial auditing services to Australian businesses if you are a qualified and registered financial practitioner. This guide reveals the skills and qualifications you will need to start.

Register Your Business
Register your company with Lawpath in just 10 minutes.
What skills, knowledge or requirements do I need to start a financial auditing business?
Financial auditors examine the financial records of organisations to ensure they are prepared in accordance with generally accepted accounting principles (GAAP). They investigate financial records for instances of errors and fraud, ensuring accuracy and authenticity as well as compliance with securities and tax laws.
To start a financial auditing business, you should:
Know how to prepare financial statements like income statements and balance sheets
Be focused and detail-oriented
Be good with numbers and competent at quantitative analysis
Know how to use accounting software such as Quickbooks
Have critical thinking and investigative skills
Be organised
Be able to gauge an organisation's exposure to financial risk.
Beyond auditing skills, you will have to know how to market your business, communicate effectively with client organisations' financial teams during audit processes and oversee auditing engagements to completion.
What courses or qualifications do I need to complete?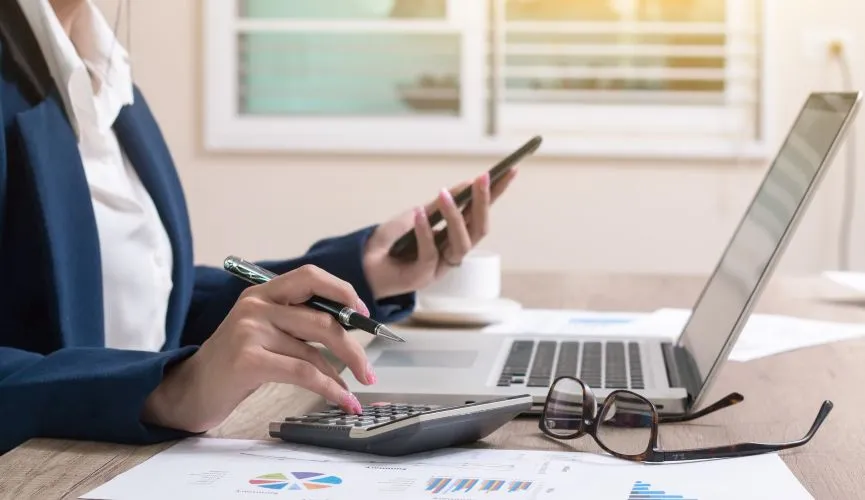 You have to be fully qualified to offer financial auditing services to companies in Australia. The Australian Securities and Investments Commission (ASIC) maintains a register of qualified auditors in the country. To register, you should:
Hold an academic qualification in auditing or equivalent qualifications
Complete relevant courses such as CPA Australia's "Advanced Audit and Assurance" CPA Program
Meet approved competency/practical experience standards
Be capable of performing auditing tasks
Be a fit and proper person
Show evidence of sufficient indemnity insurance
Comply with ASIC's Code of Professional Conduct.
ASIC goes into detail on each of these requirements. For example, to meet its practical experience standards, you must have at least 3,000 hours of practical auditing experience in the last five years under the guidance of a registered auditor or at least 750 hours of experience supervising audits.
To be considered a fit and proper person, you should not have been convicted of an offence that involves an element of dishonesty in the last 10 years or be found civilly liable for breach of trust or fiduciary duty in a similar period.
Here's a list of websites that offer accounting courses:
Equipment and software needed to start a financial auditing business
You will need an office for your business. You can lease a commercial space, set up a home office or even book a desk at a coworking space if you are starting on your own. You will need to purchase office equipment such as:
You will need to purchase accounting software such as QuickBooks, project management software and consider creating a website for your business. On your website, it's a good idea to include an "about me" page detailing your qualifications, licences, experience and recognitions, if any.
What business structures do I need to consider before starting a financial auditing business?
You will have to register your business with the government before starting operations. First choose a name for your business, and then purchase its domain name. You could also consider registering the business name as a trademark.
Afterward, choose an ideal structure for your business. You can register as a sole trader, a partnership or company.
Each of these has its pros and cons as well as tax implications. For example, with a sole proprietorship, the business' income is taxed as part of the sole owner's personal income. With a partnership, partners are taxed on their share of the partnership's net income. With a company, the business assumes its own legal identity and is taxed at corporate rates.
Note that you can register as a financial auditor with ASIC as an individual or company. If you opt for a sole trader or partnership business structure, you may need to register with ASIC as an individual financial auditor. In an audit firm partnership, at least one partner will need to be registered with ASIC. If you opt for a company, you can register yourself as well as the company.
After choosing a name and structure, you can register your business at register.business.gov.au. You will receive an Australian Business Number (ABN) afterward to identify your business for tax purposes. Complete the legal registration process by applying for a business licence from your state authority. You may have to register with the Australian Taxation Office for goods and service tax (GST) if you expect your revenue to exceed $75,000 a year.
Do I need any legal documents written up before I start operating? What about online legal services?
The exact documents you need will depend on your specific business, but you may need to use some of the following legal documents in your business:
You can go online to download customisable legal document templates from the following services. You can also get legal counsel from some of the same services.
Does your company belong in this list?
How much do I charge my clients?
You can charge your clients a fixed fee for every project or an hourly fee. You can also opt to set up a retainer pay structure for repeat clients, securing steady cash flow for your business. According to jobs site Seek, auditors in Australia earn, on average, between $65,000 and $75,000 per year.
Many startup financial auditing firms start with an hourly pay structure as they use more time to complete projects and have not yet figured out an accurate pricing model to ensure profitability. Later on, when they accumulate enough experience and can estimate a project's scope more accurately, they go with fixed fee models. You can reach out to competitors in your area to get their quotes then determine a suitable fee for your services.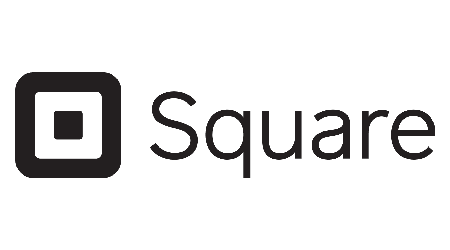 Ready to get set up with Square?
Get your business moving with payment terminals, QR code ordering, invoices and more.
How can I build my customer base?
One way to build your customer base is by aggressive networking. Attend business events and trade association conferences to meet new clients, tell them about your services and hand them your business cards.
Next, set up profiles on professional networking sites like LinkedIn and offer valuable general tips on financial planning and taxes, positioning yourself as an approachable authority on all matters relating to auditing. You can even invite businesses to join your newsletter and receive additional financial tips. The more you engage with businesses, the more likely you will grow your customer base.
You can also opt to list your services on online marketplaces like Airtasker and Upwork, or on online business directories like White Pages and Truelocal.
Frequently asked questions
What insurance do you need as a financial auditor?
You may want to consider looking into professional indemnity insurance to get registered.
Is there demand for financial auditing?
Job listing platform Seek projects a 9.9 percent job growth for financial auditors from 2019 to 2024.
Do auditors do the same work as accountants?
Accountants provide organisations with everyday bookkeeping support. They track revenue and expenses, create financial reports and prepare taxes. Auditors come in later to verify the accuracy and authenticity of financial reports and taxes.
More guides on Finder