How to start a dog training business
With many dog owners not having the time or patience to train their dog, starting a dog training business can be a lucrative career.
We're reader-supported and may be paid when you visit links to partner sites. We don't compare all products in the market, but we're working on it!
If you love dogs and have a knack for getting them to listen to you, you may be able to make an income doing what you enjoy.
However, to start a successful business in this field you must plan properly and make decisions about your qualifications, business structure and marketing. Here are some of the most important topics to review when starting your dog training business.

Register Your Business
Register your company with Lawpath in just 10 minutes.
What skills, knowledge and equipment do I need to start a dog training business?
In addition to having a genuine love for dogs and a lot of patience, you'll need a few skills and items before starting a dog training business:
Effective dog training strategies
Experience dealing with dogs e.g dog walking, sitting or grooming
Knowledge about basic dog care
Interpersonal skills
A physical space you can use to train dogs
Minor equipment like dog treats, dog treat pouches, leads, harnesses, halters and toys
What courses or qualifications do I need to complete?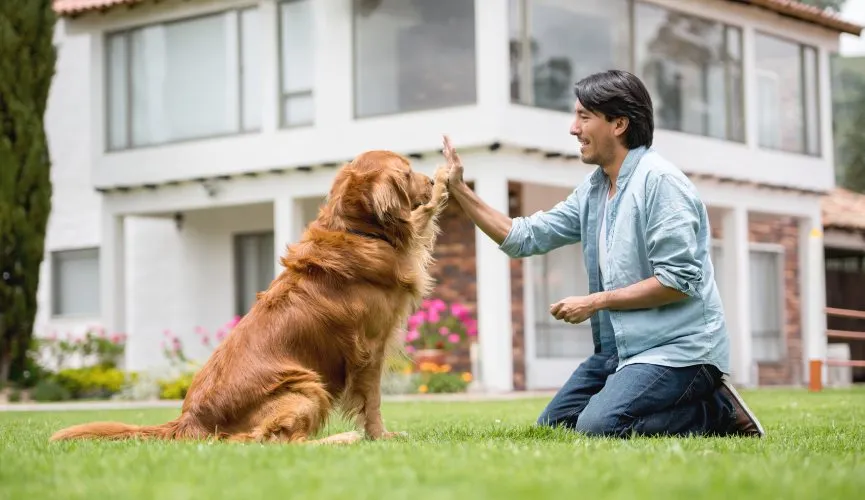 Education
You don't need a specific degree or level of education to become a dog trainer, but you should have relevant experience working with dogs and a willingness to learn.
You may also want to invest in quality dog training books or online courses for more current training strategies and tactics.
Qualifications
You need to pursue a dog training certificate before you start your business. Two of the most common accredited courses to become dog trainers in Australia are :
Certificate III in Dog Behaviour and Training. This introduces students to training dogs for tracking, assistance and obedience in addition to providing basic care to dogs.
Certificate IV in Companion Animal Services. This certificate teaches students how to monitor animal health and maintain workplace health and safety, and includes electives for animal training and small business management.
Additional courses might be needed if you wish to work in specific fields, such as for the police force.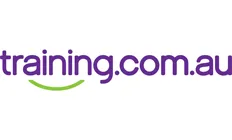 Dog Training Certificate
A dog care and dog training certificate from training.com.au could help start your dog training career.
What business structures do I need to consider before starting a dog training business?
When it comes to structuring your business, you must evaluate your best options depending on your circumstances. There is no one best way to manage your business, and many factors must be determined to ensure you make the right decision.
Sole trader
If you plan to start a one-person business, then you might consider registering as a sole trader. You will still be able to hire staff, but you will be the only person responsible for your business.
Partnership
A partnership is a business owned by two or more individuals where the owners split income and losses. Partnerships generally require a partnership agreement to be written up and signed by all partners to clearly set out roles, responsibilities and how partners can exit.
Company
A company is a separate legal entity and has different rules regarding how tax is paid on profits.
Do I need any legal documents written up before I start operating? What about online legal services?
For a dog training business, here are some of the legal documents you may need:
You don't necessarily need a lawyer to write up basic documents. You can instead download and customise them using a free legal template.
Get access to legal services and documents online
Does your company belong in this list?
How can I build up my customer base?
An online presence is essential to market your business and find new clients. Consider starting a website for your business and learning or outsourcing search engine optimisation (SEO). This can help make your website more visible when potential clients search for dog training businesses near them.
You can also consider creating a profile and looking for dog training jobs on platforms like Airtasker or Oneflare, and creating business profiles on relevant social media platforms like Instagram or Facebook.
You can also invest money into advertising your services on popular search engines like Google or on social media.
On the other hand, you might also create physical promotional materials such as business cards and fliers. You can drop these fliers into local mailboxes, or even email digital copies of these to prospective clients you've met when working with dogs in other circumstances.
How much should I charge my customers?
The cost of dog training may vary based on your expertise and your target market, as well as the number of dogs in your class. Group classes cost from $50 to $125 and run for a few weeks.
If you offer private lessons or bespoke training, prices usually range from $30 to $100 per hour, with classes running over several weeks.
Getting more certifications will give you more expertise, and this will allow you to charge your customers more.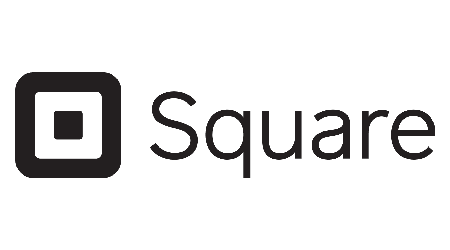 Ready to get set up with Square?
Get your business moving with payment terminals, QR code ordering, invoices and more.
Frequently asked questions
What services does a dog training business offer?
Dog trainers offer many types of services, although they may specialise in only one. You might want to provide the following to reach out to more customers:
Puppy obedience
Competition obedience
Hand signal and voice command
Pre-pet awareness
On and off leash obedience
What are the costs of starting a dog training business?
There are several costs involved when starting a new business. This includes:
A business phone and a laptop to effectively communicate with your clients;
An adequate place to train dogs;
Application fees for your dog training licence;
Accountancy services;
Certification renewals, if needed;
Additional staff, if needed.
What is the best location to start a dog training business?
Location is the key, as it will affect your price listing and the way you manage your business. You should consider the following:
You want to start your business in urban areas, which usually have a higher density of dogs;
You might travel to your clients' home as an added selling point;
If you want to use your own home, contact your local council first.
---
More guides on Finder