How to start a design business
Simple steps to launch a winning design company in Australia.
We're reader-supported and may be paid when you visit links to partner sites. We don't compare all products in the market, but we're working on it!
Launching your own design company is an exciting venture and can be the ideal way to cash in on a creative skillset.
From writing a business plan to having the right legal documents, this guide will set you up so your design company gets off on the right foot.

Register Your Business
Register your company with Lawpath in just 10 minutes.
What skills, knowledge or requirements do I need to start a design business?
Before starting, you will need some experience. Without the design skills and knowledge, it will be difficult to attract clients and complete projects. At a minimum, you'll either want to have completed a degree in design or have several years of experience working within the industry.
More importantly, being a designer and running a business both require very different skillsets. On top of your design expertise, you'll need to have basic business skills to operate and manage the company. These may include:
You'll also want to brush up on your interpersonal and negotiation skills, as running a design business will mean dealing with clients and contracts.
What courses or qualifications do I need to complete?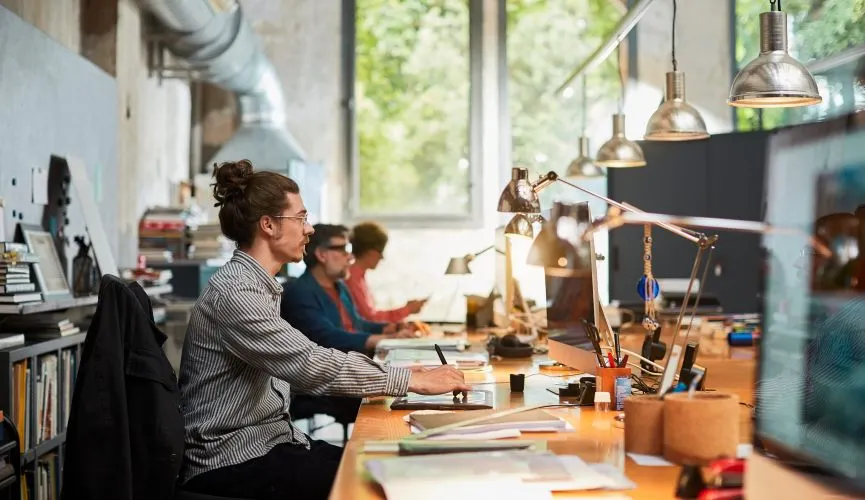 There are no mandatory qualifications you need to operate your own design business. But again, you'll want some experience in completing design projects. The skills you require will depend on the type of design your business will specialise in. Useful skills may include:
UX/UI design skills
Proficient knowledge with Adobe Creative Cloud. Read our Adobe review for more.
Proficient knowledge with Sketch
Colour theory
Typography.
Completing qualifications may demonstrate your competency to customers, especially if you don't have much of a portfolio yet. You can typically complete a design-related qualification in 3 to 18 months. Examples include:
Although not a course or qualification, the Australian Design Business Council has various useful resources for running your own design company. This includes a book on running a design business, a book covering design business finances and even a mentorship program.
Equipment and software you'll want to consider
You can start a design business either from your home or at a registered office. Alternatively, you can join a coworking space where you'll have access to meeting rooms, network events and more. Some equipment you may need include:
A computer or laptop
An ergonomic chair
An external hard drive to back up project files
A phone for client communication
A tablet and digital pen
Create a website for your business to showcase your portfolio and testimonials of past projects. You may also want to consider the following software:
Read more: Compare business software online.
What business structures do I need to consider before starting a design business?
Before you start accepting projects, you'll need to decide on a business structure. There are three common business structures in Australia. These include:
Sole trader. A sole trader is when an individual operates the business. It's the simplest business structure to set up. However, as a sole trader, you are personally liable for the entire business.
Partnership. A partnership is when two or more people operate the business. All partners equally share the income and debts of the business. You'll want to create and sign a partnership agreement if you opt for this structure. Find a partnership agreement template.
Company. Unlike a sole trader and partnership, a company is its own, independent legal entity. Companies are owned by shareholders who can either be directors or investors. Although this business structure requires more ongoing paperwork and costs, it does protect your personal assets from any debts incurred by the company.
Once you decide on a structure, you'll need to register for an Australian Business Number (ABN). To start a company in Australia you also need to register a business name and set up a separate bank account.
Depending on your projected income, you'll also need to register for GST (goods and services tax). This is mandatory if your design company earns over $75,000 in a tax year.
Read more: https://www.finder.com.au/structuring-a-business.
Do I need any legal documents written up before I start operating? What about online legal services?
You'll need to protect both your business and the creative work that your design company produces. Some of the legal documents you may need include:
Design Agreement. This agreement clearly outlines the expectations of all parties involved in the design project. Moreover, it clarifies ownership of the final design work along with the associated rights that come with that ownership.
Intellectual property agreement. Protect your design work with an intellectual property (IP) agreement.
Letter of Demand. Your design agreement should cover how and when clients will pay for your work. However, if the client fails to pay an invoice, you can lodge a letter of demand with them. This letter outlines how much is owed and by when it needs to be paid. It also includes a warning that legal action will be considered if it isn't paid by the date you set.
Privacy Policy. If you are collecting a client's name, email address, phone number or other information, then you'll need a privacy policy. This policy explains how you intend to use and store the client's data.
If you need assistance with legal documents you can make use of online legal services such as Sprintlaw or Legal123.
Access legal services and documents online
Does your company belong in this list?
How much should I charge my customers?
Within the design industry, customers are usually charged per hour or project. How much you charge customers will depend on various factors, such as the difficulty of the project, the time it will take and your level of expertise and experience. In Australia, a designer typically charges anything from $30 to $170 per hour.
Consider negotiating a down payment before you start a project. That way, a part of the income is secured, even if the client decides to scrap the project halfway through.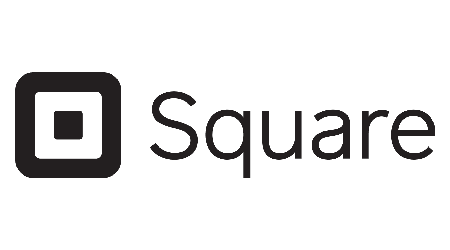 Ready to get set up with Square?
Get your business moving with payment terminals, QR code ordering, invoices and more.
Frequently asked questions
How much does it cost to start a design business?
The cost of starting a design business depends on the scale of your company. If you are operating from home as a sole trader, then your starting costs could be just a few hundred dollars. Your costs would only include home office and design equipment, a website and other software.
However, if you're planning on hiring other designers and renting an office space, then your startup costs will be higher. Overall, the cost of starting a design business might be relatively low as a lot of the work can be done via a computer and the internet.
What types of design businesses are there?
"Design" is a broad concept that includes many different industries and niches. Some design businesses include graphic design, web design, UX/UI design, interior design, industrial design or furniture design.
How can I find customers for my design business?
Finding projects and attracting clients is perhaps the most important part of running your own design company. If you're just starting out, then you can make use of sites like Upwork or OzLance where other companies post design projects they need completed.
Other marketing strategies might include cold calling and pitching your company's services, promoting services via social media or paying for Google search advertising. Alternatively, you can reach out to your professional network on social networks like LinkedIn.