How to start a courier business
From legal considerations to marketing, find out how to set up and grow a courier business.
We're reader-supported and may be paid when you visit links to partner sites. We don't compare all products in the market, but we're working on it!
Courier services are booming amid the rapid expansion of e-commerce. In order to take advantage of this growth and ensure a successful courier business, you'll primarily need to deliver parcels on time and with care, while committing to great customer service. Also, there's a host of other factors to consider even before you're ready to start making deliveries.
Read on to learn the important points of launching a courier business, including the skills, qualifications and equipment to help you deliver success.

Register Your Business
Register your company with Lawpath in just 10 minutes.
What skills or knowledge do I need to start a courier business?
While there are no formal requirements needed to open up a courier business, having experience in deliveries and being familiar with your local area will be big advantages.
One of your first big decisions is to work out whether you want to start your own branded courier business or join an existing courier company as a franchisee. Becoming a courier franchisee allows you to collect and deliver parcels in an exclusive regional area with an existing brand. The advantage of buying a courier franchise is that you will benefit from the reputation, marketing campaigns, training and ongoing support with the brand. Most franchise relationships are set up so that you will also gain the exclusive management of a regional area.
Running a courier business can be a physically demanding job, especially if you are just starting out and have limited resources. Couriers must have superb organisation and time management skills, as the speed and reliability of your deliveries are becoming more critical than ever.
As a courier business owner, you will need to be able to coordinate and schedule your workload by estimating how long deliveries may take, how many couriers you'll need and how much to charge your customer.
What business structures do I need to consider before starting a courier business?
The common business structures in this country are Sole Trader, Partnership and Company (Public or Proprietary). When you officially register your business, you must identify the type of business you are operating.
The amount of control you intend to have over the business, its costs and tax implications are among the key considerations for your business structure. If you're not sure which path to choose, reach out to an accountant for more guidance. Our guide to structuring your business can help too.
Vehicle licence requirements to think about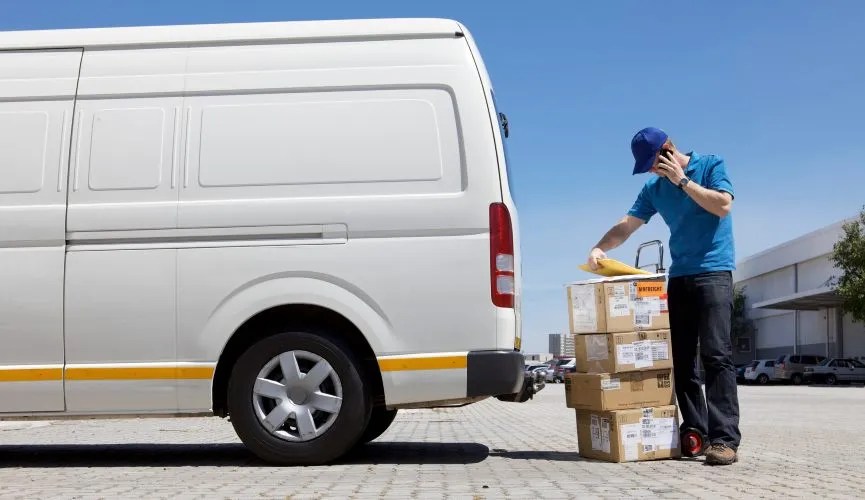 If you are considering using a heavy vehicle, you will need to register the vehicle and hold the appropriate licence. The following types of vehicles are classified as heavy vehicles:
Vehicles or trailers with a gross vehicle mass above 4.5 tonnes
Buses that have 2.5 tonnes tare weight or more
Licensed tow trucks
Vehicles fitted with power-operated brakes
All prime movers (commonly known as heavy-duty trucks).
What courses or qualifications do I need to complete?
You do not strictly need to have any formal qualifications to become a courier. However, you will need to have a valid driver's licence for the vehicle you are driving. You might want to explore your options around online courses as a starting point, especially if you intend to give training to others in the delivery process, systems and areas of operation relevant to your enterprise.
Equipment and software needed to start a courier business
You can set up a courier business with relatively low overheads, which includes:
Vehicle(s), such as a cargo van, pickup truck, motorbike, etc. The right vehicle will depend on the number of deliveries, size of the parcels and your budget.
Hand truck trolley or dolly
Cargo ropes, straps, moving blankets and tape to secure and protect items.
To operate the business efficiently, you may also consider software for managing tasks such as:
Delivery management, including managing dispatches and deliveries with GPS tracking
Invoicing and estimates
Appointment booking/phone calls
Payroll and accounting
Do I need any legal documents written up before I start operating? What about online legal services?
It is important to have all the relevant legal documents in place before you start operating your business. Legal documents help protect your business and in many cases, clarify your responsibilities as a business versus that of your customers or employees.
Documents that you may need to set up a courier business include:
Tax invoice. You'll need to provide each of your customers with a tax invoice so they know how much they'll need to pay for your products or services.
Cancellation Policy within your service agreement to reduce last-minute cancellations.
Employment agreement if you plan to employ others.
With many of the legal documents required, you can access a number of free templates (see the table below) to get started. You may also want to consult with a lawyer to get a full picture of the regulations around the courier business. You can request a free quote for lawyers services through a number of websites, including:
Find legal templates and services online
Does your company belong in this list?
How can I build up my customer base?
From social media pages to online reviews, there are many ways you can grow your customer base and in turn, sales. Some practical, easy to implement ways to do this include:
Listing your business on online marketplaces for tradies, such as hipages, Oneflare and Airtasker.
Listing your business in an online business directory such as Yellow Pages and Local.com.au.
Listing your business on Google and Google Maps. Reaching out to your customers and asking them to post reviews of your service is also recommended.
Word-of-mouth, a virtually free way to grow customers. You can encourage or incentivise your frequent customers to spread the word about your business.
How much should I charge my customers?
According to the online marketplace Oneflare, the average domestic courier cost is $9 for a standard parcel, whereas international parcels usually cost between $25 to $85.
A courier business usually has fixed pricing, which varies owing to the following factors:
The size and weight of the parcels
The distance of the delivery. For example, same city, interstate or overseas.
The quantity of parcels being sent. For example, one-off vs 20 parcels per month
Location of the delivery e.g. highly populated vs remote area
Timeframe for delivery e.g. standard vs express
Levels of service. For example parcel tracking, signature on delivery and insurance.
Let's have a look at two of the major Australian courier and postal services. Sendle usually charges $6.96 for a one-off 500g & A4 satchel if it's being delivered to the same city, or $8.50 for interstate delivery. Australia Post typically charges the same parcel a flat fee of $8.95. The figures stated in this article were correct as of November 2020.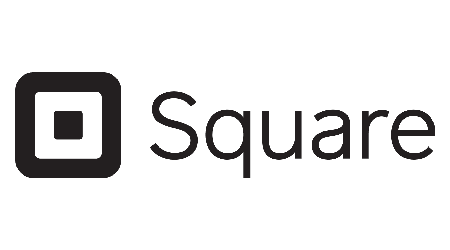 Ready to get set up with Square?
Get your business moving with payment terminals, QR code ordering, invoices and more.
Frequently asked questions
Is owning a courier business profitable?
Thanks to the growing trend of online shopping, the Australian courier market is set to grow at a rate of 2.5% until 2021. While the courier business is currently dominated by the major players, such as Australia Post, we are also seeing a disruption to the industry with local startups such as Sendle, Go People and Zoom2U.
Generally speaking, if you are looking to buy a courier franchise, you can potentially earn a gross income of between $80,000 and $170,000 depending on the area of operations. Technically, the sky's the limit if you're in charge of your own company and you're willing to put the hard yards in.
How can I grow my courier business?
The most sure-fire way to grow your business is to provide exceptional customer service through speed, reliability and proactive communications. Effective marketing is also crucial when you're just starting out and this can be as easy as contacting local businesses in your area or listing your business on Google. You may also expand your local operations through online marketplaces such as Airtasker. Another effective way to grow your business is to reach out to your customers for reviews and referrals.
How much do couriers make?
According to Payscale, a courier in Australia typically makes between $19.25 to $28.79 per hour. The average tenure of a courier is one to three years. If you need to employ couriers, keep in mind these rates as you launch and scale your company.