How to start a construction business
How to build a construction company from the ground up.
We're reader-supported and may be paid when you visit links to partner sites. We don't compare all products in the market, but we're working on it!
As one of the most in-demand services, construction can be a very lucrative option for new business owners.
This guide will take you through the dos and don'ts of starting up, helping you to avoid the common pitfalls of new business ventures so that you can get your construction business off to a flyer.

Register Your Business
Register your company with Lawpath in just 10 minutes.
What skills, knowledge or requirements do I need to start a construction business?
Previous experience of working in and around construction sites is crucial to launching a construction business, as you'll need to have a solid understanding of how construction projects work.
General construction skills go hand-in-hand with this previous experience. You'll want to have basic maths skills as a minimum. This will help you with planning, measurements and keeping up with the financial complexities of running a business.
Strong communication and interpersonal skills are also important, as you'll be dealing with a wide range of people, from labourers and general employees to executives and investors.
Additionally, having a strong business plan will give you the best chance of getting your company off the ground quickly. Ensure your plan is concise and has clear and achievable aims.
What courses or qualifications do I need to complete?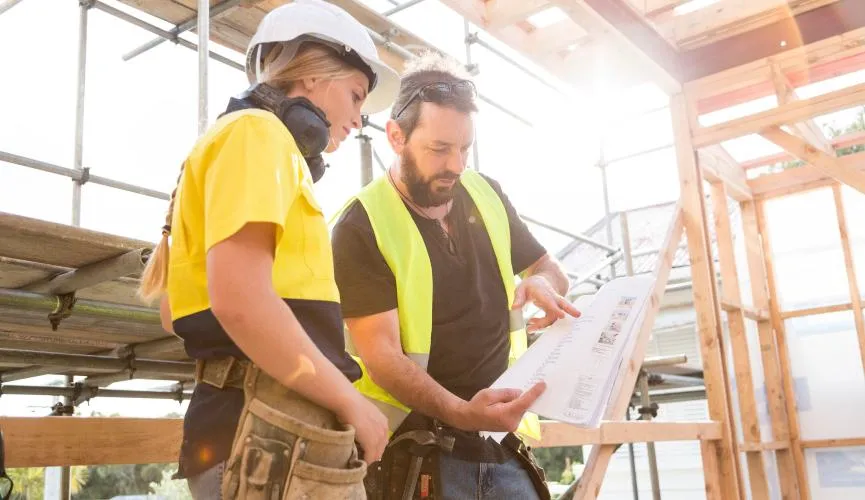 Qualifications in construction are a key requirement and these primarily take the form of government-approved certificates. These certificates will range from Certificate I right up to Certificate IV.
Further training in business, site management and workplace health and safety will all be beneficial when it comes to starting your own construction business. Such courses can be taken through the Housing Industry Association (HIA), the official body of Australia's home building industry.
Informal online courses can be taken in business management, human resources, finance management and many more. These can help you have a better overview of the business world and sharpen your business approach.
Although many of these courses and qualifications are not legal necessities, with the knowledge they provide, a successful construction business will be that bit easier to achieve.
Compare construction courses now
Does your company belong in this list?
What business structures do I need to consider?
Deciding on what business structure is right for you can be a hard choice to make, but deciding on the right business structure is really important. It will determine how the daily running of the business is carried out and by whom.
The main business structures for a construction company are as follows:
Sole Trader
Being a sole trader simply means you own the company yourself and are fully responsible for decision making. You'll also be responsible for any debts, legal matters and the financial success of the business.
Limited liability company
A limited liability company is essentially a company that has multiple owners who invest capital to fund the business. One advantage of having a limited liability company is that you are only liable to pay back debts equal to the money invested.
Partnership
A partnership is essentially a business owned by two (or more) people who are equally contractually obliged. Decisions typically have to be agreed on by all members of the partnership.
Equipment and software needed
When it comes to equipment for a construction business, nothing is more important than a company's workforce. One key decision you may have to make is whether you employ your staff or use hired agency workers.
Hiring contractors means you save on paying some workplace benefits and you won't have to pay a continuous salary when business is slow. Although you have this flexibility, hiring permanent staff can also provide your business with more stability and a workforce that may better appreciate the ethos and culture of your company.
Another big expenditure will be your plant equipment and vehicles. Here's a list of some of the most commonly used items in construction:
Excavators
Backhoe loaders
Bulldozers
Trenchers
Skid-steer loaders
Common dump trucks.
Alongside physical equipment, a construction company will also rely heavily on modern computer software. Using this software will perfect your construction quality and help you complete tasks far more efficiently. Construction software can include:
Cubit Estimating Software
SketchUp for designing buildings
Drone software, for viewing a whole site from the air. Read more about drones.
Getting your legal documents in order
It's important that your business is legally sound and follows all regulations and laws linked to construction and business before you take on any construction contracts.
Licensing laws will differ from state to state, but these are the most commonly found ones:
Individual contractors licence. This is needed before commencing any residential or commercial construction work.
Company contractors licence. This allows your company to create contracts with other businesses and subcontract work.
Along with the legal licences, your construction business will have to draw up legal documents. These cover everything from employment agreements for your workforce to sign to an equipment hire agreement that covers you when hiring plant and construction equipment.
You are able to acquire these and other legal documents as templates from a range of legal websites online. With customisable templates, some of which are free, you're able to tailor each document to fit your construction business's needs.
Find legal documents and services online
Does your company belong in this list?
How can I build up my customer base?
Gaining and maintaining a customer base is a key part of a business's success, so it's important to invest the time to do it properly. You can build a customer base in many different ways, from traditional means such as word-of-mouth to more modern means such as ensuring you have a well-maintained website or by using social media as a tool to promote your company.
Small construction businesses can also use online marketplaces to advertise their services with customers searching for particular skills. These websites include sites such as hipages, Airtasker and Oneflare.
How can I work out what to charge my customers?
Pricing up how much you should charge for your services will depend on a number of factors. These typically include:
The number of similar companies who operate in the area you want to do business, and how much they're charging for their services.
The cost of building materials you're required to purchase.
Any specialised construction work that needs to be carried out, which can further raise the costs of a project.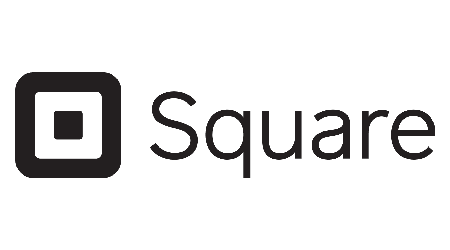 Ready to get set up with Square?
Get your business moving with payment terminals, QR code ordering, invoices and more.
Frequently asked questions
Is a construction business profitable?
Succeeding and making a profit in a construction business can be difficult, given the up-front costs and the levels of competition. But for those who have planned well and have a solid client base, construction can be very financially viable.
What are the three main types of construction?
The main types of construction include buildings, infrastructure and industrial. Buildings can be further divided into residential and non-residential.
I want to start my own construction company, where do I begin?
Start by setting up a business model and a detailed plan. Ensure you have the resources and capital behind you to begin construction contracts successfully.