How to start a commercial copying business
From legal help to marketing opportunities, this is how to successfully launch your own copying business.
We're reader-supported and may be paid when you visit links to partner sites. We don't compare all products in the market, but we're working on it!
Starting a commercial copying business can attract both occasional customers and larger companies with regular copying needs. Many companies outsource their printing, so there's potential to make your business a profitable venture. In this guide, we'll show you how to successfully launch your commercial copying business and where to find legal help and marketing opportunities.

Register Your Business
Register your company with Lawpath in just 10 minutes.
What skills, knowledge or requirements do I need to start a commercial copying business?
Owning a commercial copying business requires some business savvy and general skills in sales and customer service. Knowing your copier machines will also help you to thrive in this competitive market.
It's good practice to start any commercial venture with a comprehensive business plan. This will help you to determine your business goals and objectives. This will include how you want to scale your business and list your suite of services. For instance, you could include postal box rentals, computer rental and internet services to broaden your income stream.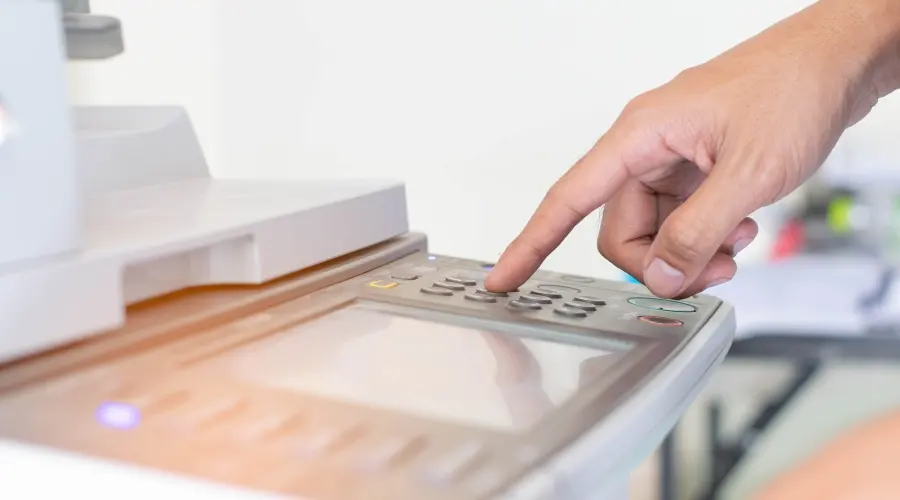 What courses or qualifications do I need to complete?
You don't need a degree in management to own your own commercial copying business, but you may want to broaden your skills in operations, customer service and marketing. Tafe for example runs a 12 month course for new businesses called Certificate III in Entrepreneurship and New Business. This course teaches you how to develop a business plan and explore business opportunities, as well as customer service, finance and marketing skills. Good for entrepreneurs wanting to open a small business.
Compare websites that offer business courses:
Equipment and software needed to start a commercial copying business
Opening up a commercial copying business requires renting or buying some equipment, including copiers, printers, computers, cash registers and fax machines. Leasing some of this equipment is one option as this will allow you to upgrade without additional expenses. You will also need supplies for the machines like toner, paper and ink cartridges.
To keep your finances in order, you might want to invest in an accounting software program such as QuickBooks. This will help you to manage your inventory, as well as balance your books and pay employees.
You can also set up a website so customers can easily find you online. Having a domain name will help to build your online presence and give your customers another way of reaching you. You can read our guide to web hosting for more tips.
What business structures do I need to consider before starting a commercial copying business?
There are three different kinds of business structure to choose from, depending on the size of your company and the number of business owners:
Sole trader. Unless you're going into business with a partner, you can easily run a small copying business as a sole trader. A sole trader is when an individual runs a business and takes all legal responsibility for it.
Partnership. When there is one of more business owners in the company, a partnership can be useful. This gives you shared liability, as well as profits and losses. Drafting up a partnership agreement can also help to remove any of the uncertainty around how partners can enter and exit a business.
Company. A company is a separate entity to the directors and o. This kind of business structure usually involves invested shareholders and often a board of decision-making directors. To go this route, you will need to put a shareholders agreement in place.
Registering your business is necessary in Australia for filing your taxes. At the same time, you can also apply for an Australian business number (ABN) for free. You may also have to apply for a business or sales tax permit through your local authority.
Do I need any legal documents written up before I start operating? What about online legal services?
You can find free legal documents online to download that can be customised to suit your business requirements. It's a much more affordable way to take care of your legal documentation. Here are a couple of examples of documents you'll need for your commercial copying business:
Services agreement - this is essentially an invoice stating the terms of the sale between you and your customers.
Employment agreement - this document will be required if you plan to hire staff.
If you need to consult with a lawyer, search online for legal services. Many of these legal sites offer affordable rates and it can help to reduce your legal bill.
Get access to legal services and documents online
Does your company belong in this list?
How can I build up my customer base?
Finding the right location for your commercial copying business can help raise your visibility and attract nearby businesses. You can also list your services online in business directories such as WhitePages and TrueLocal.
Other websites like online marketplaces are a cost-effective way to advertise and find customers. Some of the more popular websites include:
hipages. An easy way to find new customers who are in the market for a local copying service.
Airtasker. Use this site to advertise your copying services online where people can easily find you.
Oneflare. A great site for finding customers who are looking for a specific service.
How much should I charge my customers?
Before you can determine how much to charge your customers, it's a good idea to do some market research and check out the competition. You can easily do an online search or call around other local shops to get an estimate.
To cost out any job will require you to figure out how much it costs you for a particular run. For instance, how much are you spending on paper, ink and toner per copy? How long does it take you and how much profit do you want to make for each copy run or service?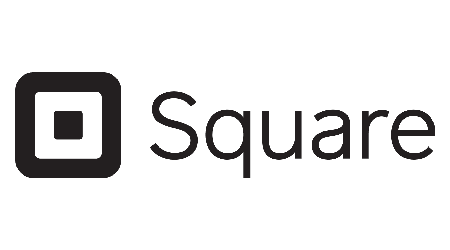 Ready to get set up with Square?
Get your business moving with payment terminals, QR code ordering, invoices and more.
Frequently asked questions
Is a commercial copying business profitable?
Owning a copying business is a great way to make an income, especially if you add a full suite of extra services. From design services to printing and postal boxes, there are many ways to scale a copying business.
How much time should I spend on marketing?
It's a competitive market, so you'll need to invest some time into your marketing efforts. Target businesses, colleges, schools and libraries in your local area and other organisations that outsource their copying. Consider using email marketing or social media sites such as Facebook to raise your visibility online.
Do I need to hire employees right away?
Depending on the scale of your business and your hours of operation, you can easily run a small copying outlet on your own. At first, you might want to hold off on hiring employees. As your business grows, you can always hire more staff to cover more hours. If you offer additional services like graphic design, consider hiring a freelancer before taking on a full-time employee.