How to start a catering business
Make your mark in the culinary world by cooking up a profitable catering enterprise.
We're reader-supported and may be paid when you visit links to partner sites. We don't compare all products in the market, but we're working on it!
Have you ever dreamt of sharing your well-rehearsed home recipes with the world? Well, starting your very own catering company can lead to you plating up and turning a profit in a short amount of time.
In this guide, we'll navigate you through what you'll need – both in and out of the kitchen, including what business and legal know-how you should be across before you start a catering business.

Register Your Business
Register your company with Lawpath in just 10 minutes.
What skills, knowledge or requirements do I need to start a catering business?
At the heart of any profitable catering business is a love for food. Being able to cook on a large scale is, of course, a necessary skill for any caterer. Other key skills include time management, interpersonal skills and an ability to market your company in order to drive growth.
All food-related businesses are also obliged to comply with food safety laws within Australia. In the following states, a food safety supervisor must be on the staff of any catering business and available at all times: New South Wales, Queensland, Victoria and Australian Capital Territory.
Each state or territory in Australia classifies a food business differently, so it is important to consult your local authority about their guidelines and understand how they'll relate to your company.
What courses or qualifications do I need to complete?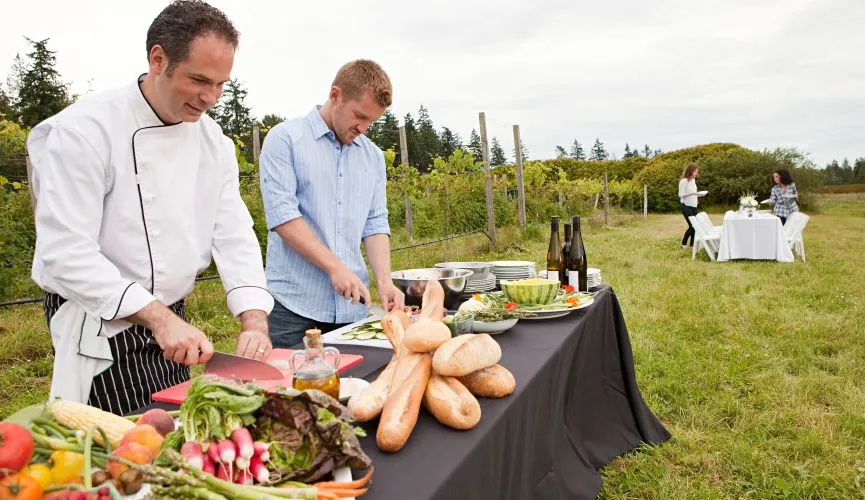 While you may not need to be formally trained as a chef to create a catering business, it'll only help if you have some training under your belt. Alongside formal chef training, you can obtain certificates in cookery and catering. These certificates start from Level I right up to Level IV and the courses can be done in-person or online, or both.
Besides gaining these qualifications, you must also have the correct food safety and food hygiene certificates. These certificates will illustrate to any environmental health inspector that your business is above board and safe.
Apart from courses in cooking and catering, having qualifications in business, marketing or project management can be ideal in getting you ahead in the world of catering. These will give you vital skills in handling the business side of things away from the kitchen.
Learn the seven key steps you'll want to know when setting up your business.
Compare business courses online
Equipment and software needed to start a catering business
When it comes to the kitchen and cooking, it's possible to have a near-endless list of equipment at your disposal. When you're starting out, there are many essential key equipment items to have in your toolkit. These may include:
Ovens, freezers and fridges. These will be the backbone of any kitchen space, so ensure you pay for high-quality goods.
Knives, spoons, spatulas. Kitchen utensils such as these are your tools of the trade.
Pots and pans. You'll need an array of different pans, including frying pans, stockpots, saucepans and woks.
Glasses and crockery. If you're planning on doing full serviced events, crockery and glasses are a must. Be sure you can replenish your stocks, as these often get broken.
Bratt pan. These are the caterer's best friend. Used for a wide range of cooking methods, Bratt pans will allow you to cook on a large scale.
Computer software can also boost the productivity of any business and there is a large resource base for catering software. Some of your options to keep an eye out for include FoodStorm Catering, Flex Catering, Caterease and CaterZen.
What business structures do I need to consider before starting a catering business?
There are a number of different ways to structure a business. Finding the right one will all depend on your own unique situation.
The most common business structures include:
Sole Trader
A sole trader business structure basically means there is one single person responsible for the business. This single person makes all key decisions and is accountable for both its success and failures. Any failures, business debts or legal lawsuits will all be the responsibility of the sole trader.
Partnership
A partnership business structure is adopted by two people who wish to start a business together, usually as two equal partners. This structure model is ideal for close friends or couples who wish to go into business together.
Companies
Registering a business as a company will allow you to treat it as a separate entity. If the company is eventually made public, it can be sold in shares to the wider public.
Do I need any legal documents written up before I start operating?
When running any business, you need to ensure you are trading within the law and it's important to have the correct legal documentation. Legal documentation needed for a catering business can be numerous.
Here are some of the essential legal documents you'll want to think about:
As a catering business, it's key to write up a catering agreement between you and your clients. This will ensure that both sides are legally obliged to carry out their part of the deal.
As your business begins to grow, you may take on more employees. If this is the case, you'll be legally bound to write up an employment agreement.
To ensure you and your employees are all aware of the company's health and safety rules, you may want to draw up a work, health and safety agreement for them to sign.
All of these legal documents can be found from legal guidance websites, many of which offer some sort of free products. You can also use these sites to obtain legal advice on all manner of business topics.
Access legal services and documents online
Does your company belong in this list?
How can I build up my customer base?
From long-tested approaches like word of mouth to more modern approaches such as a well-crafted website, there are numerous ways to build up a customer base. These include:
Boosting your social media presence. In today's modern world, there seems to be no better place to promote your business than on social media platforms. This is a great place to reach thousands of customers all at once and instantly.
Setting up a stall at a local farmers market. Allowing your culinary skills to shine through at a local farmers market will promote your catering business to a whole new audience and gives them a chance to sample your food as well.
Using an online marketplace is also a great way of linking your business with new potential customers. Popular marketplaces include hipages, Airtasker and Oneflare.
Working out how much you should charge customers
Knowing how much to charge for your catering services depends on a number of different factors. These factors can include the following:
How much is being charged by similar catering businesses in your area.
The size of the service you are providing and what type of food is included in the order.
Whether you are supplying only the food or a complete service.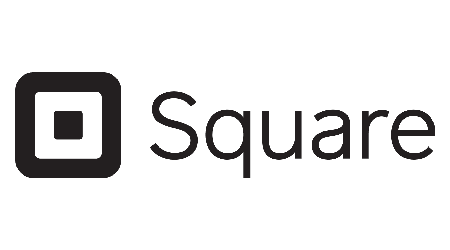 Ready to get set up with Square?
Get your business moving with payment terminals, QR code ordering, invoices and more.
Frequently asked questions
How do I make a catering menu?
When creating a catering menu, it's important to keep the menu concise and even short. Research your favourite dishes and think about including vegetarian and vegan options.
What skills do I need to become a caterer?
Catering combines a number of skills including cooking, events planning and the ability to manage your time with care. Caterers typically need to be able to work long hours under pressure.
How to start a catering business with no money?
You can start off quite small, creating small profit margins to help build up your business slowly. Taking out a small personal loan to get your catering business off the ground is one option to consider.