How to start a beauty business
Here's our straightforward guide to starting your beautician company.
We're reader-supported and may be paid when you visit links to partner sites. We don't compare all products in the market, but we're working on it!
Working directly with customers to transform their lives is worth all the work. A beautician business provides a lot of joy to clients and yourself, but starting your own will require dedication and versatility to stand out in the industry.
Read on for your step-by-step guide to help you feel confident with your startup.

Register Your Business
Register your company with Lawpath in just 10 minutes.
What skills do I need to start a beautician business?
Successfully building your beauty business requires empathy and tact. The general tasks of a beautician include analysing your client's needs and providing advice. You will need to recommend treatments, sell beauty products and handle sales transactions. The skills to start a beautician business include:
Customer service skills. Sensitivity towards clients is vital. You will be meeting with people who might be stressed about their appearance and look to you to help them. A beautician will also need to anticipate your customers' needs and recommend the services that would help.
Communication skills. As you will be recommending treatments to your customers, you should have the ability to explain complex beauty treatments clearly and have a good understanding of them.
Detail-oriented. Your customer should leave your business feeling completely satisfied. Your services can depend on how well-presented your client is. You should be able to apply your skills makeup for specific needs, such as photography, filming and theatre.
Reliability. Earn your customer's trust. A customer should be able to relax when they are at your salon.
Versatility. You should develop skills that can be versatile in different areas like entertainment events, theatres, media industries and formal events.
What courses or qualifications do I need to complete?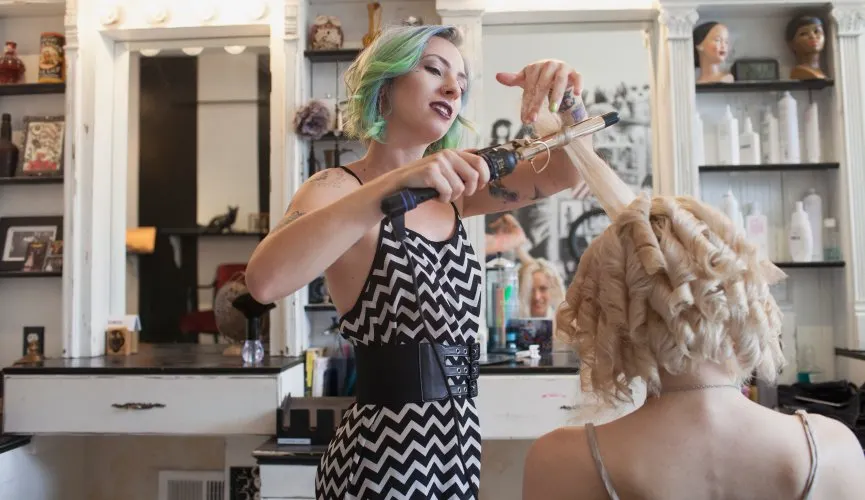 Even if you're self-taught, get some credentials to turn your skills into a legitimate business. TAFE offers beauty therapy courses, including a Diploma in Beauty Services which is for one year for $17,050. The course provides you first-hand experience in a range of beauty treatments such as waxing, makeup, facial treatments and body treatments. You will also learn to research and apply beauty industry information and conduct salon financial transactions.
What equipment and software do I need to start a beautician business?
The essential equipment depends on your beauty niche, whether it is a nail salon, a massage parlour or skin centre. Your basic equipment should include:
Styling chairs
Hairstyling and haircut tools
Hair removal equipment
Shampoo bowls
Mirrors
Massage table
Lighting and magnifying lamp
Sterilisation equipment
Have you thought about a personal loan?
A business loan isn't a given when you're kickstarting your company. Many lenders will specify that you'll need to have been operating for at least a year and can prove that you are making over $10,000 per month. So, you may want to think about comparing personal loans. Before you apply, always make sure you're able to afford all repayments, including any additional fees or charges.
What business structures do I need to consider before starting a beautician business?
Now that you have decided on your niche and services, think about the direction you want to take your business. In Australia, the business structures you need to know about are
Sole trader. A sole trader manages all aspects of the business. As the owner of the business, you can choose to employ workers. If you do so, you are required to pay their super.
Partnership. This business model involves two or more people setting up a business together. You should have a partnership agreement outlining how you will share income and control of the business. Sole traders and partnerships have minimal upfront costs but are liable to unlimited personal liability.
Company. A company is a separate legal entity. There are initial registration costs, but your personal liability is limited. Shareholders are not personally liable for debts the business owes.
When setting up your business structure, you should register your trademarks, your business, your business' name and your GST. You should also be aware of the regulations of dealing with beautician equipment, and the hiring and managing of staff.
Do I need any legal documents written up before I start operating? What about online legal services?
Your beautician business will need policies and procedures to protect the business and staff against legal action.
Policy and procedures. This is a statement of principles on how to deal with the general management of a salon. It is a framework of how the salon will deal with general operational problems, requirements with legislation compliance, regulation and codes of practice.
Waiver of liability. By signing this contract, one party waives their right to make a legal or financial claim against your business in the event of a dispute.
Privacy policy. If you collect personal information about your clients, such as allergies or health conditions, you will need a privacy policy. The privacy policy should detail your legal obligations on how you will handle personal information.
Employment contract. Whether your staff are on a casual, part-time or full-time basis, a contract should cover the essential terms of employment including start date, position and duties, hours of work, remuneration, probation, leave and termination.
Licence to Play Featured Recorded Music. If you intend to play music in your salon, apply for a permit to play featured recorded music, music pre-programmed by DJs or a pre-programmed music service.
Sprintlaw, Lawpath, LawDepot, LegalVision and Wonder Legal offer online legal services and legal document templates.
If you're looking for something beyond a template or want your customised documents checked, you can hire a lawyer who can help make the legal documents clear and binding.
A lawyer can also advise you on the rules and regulations regarding your industry. The Hair and Beauty Australian Industry Association helps businesses by providing expertise and tools to the hairdressing, barbering and beauty industry.
Get access to legal services and documents online
Does your company belong in this list?
What insurance should I apply for my beautician business?
Having an insurance plan will protect you from financial risks. Here's some insurances to look into:
Public liability insurance. This insurance covers you in the event a customer, supplier or any other person is injured or causes property damage as a result of your business activities or negligence. Public liability insurance covers compensation and legal costs.
Professional indemnity insurance. Your customers will always seek out advice regarding treatments and services. Professional indemnity cover protects your business from claims made against you because of negligence or bad advice.
Business Insurance. There's a range of other types of business cover that can protect you against the unexpected, as our guide explains.
How can I build up my customer base?
There are a few ways to build up your customers base including with social media which you can use to showcase your services. Create eye-catching pictures for Instagram and Facebook where you can create a portfolio of your work. You can also get client feedback by offering your services for a discount or offering your services to friends and family in exchange for some honest reviews which you can use for marketing.
You can also take advantage of online marketplaces, which include:
hipages. Find customers from your area who are looking for a specific trade.
Airtasker. People looking for services will post details of a task they need done.
Oneflare. Get matched with consumers for specific services.
How much should I charge my customers?
Before putting a price tag on your services, do research the similar businesses nearby. Analyse your competitors to identify potential opportunities. You will need to take into account the going rates in your area, your budget, your time and your expertise.
You should also remember expenses and the financial goals for your business. Always keep an eye on seasonal changes, the fluidity of change, inflation and the continual growth of new businesses to adapt your pricing.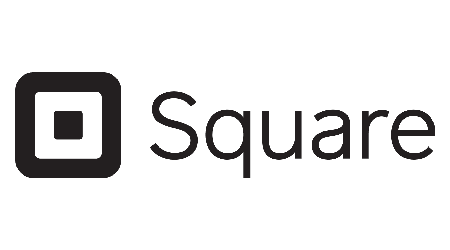 Ready to get set up with Square?
Get your business moving with payment terminals, QR code ordering, invoices and more.
Frequently asked questions
What do beautician services offer?
Beautician services can offer hairdressing, hair removal, tattoos and piercing, manicures and pedicures. A beautician can also be hired for special occasions to work on groups for an event.
Should I purchase or lease my equipment?
Look at the ongoing cost of leasing equipment to decide if it's right for you. Buying equipment is a higher upfront cost but there will be a tipping point where leasing becomes more expensive down the track.
Do I need a website for my beautician business?
It is generally a good idea to have a website for your business. Your website can list your services, have a gallery of your work and feedback. Create a website that's easy to navigate, allows online booking for appointments and answers customer questions.
More guides on Finder