How to start a baby proofing business
Find out how to start a baby proofing business and run it from home in this guide.
We're reader-supported and may be paid when you visit links to partner sites. We don't compare all products in the market, but we're working on it!
Every year, more than 300,000 babies are born in Australia. With so many baby hazards in the average home environment, that leaves a lot of families who could benefit from baby proofing services.
Starting a baby proofing business can be a rewarding venture. There's flexibility in your work hours along with the chance to earn a good income. Plus, you get to help first-time parents safeguard the health of their babies. Let's look at what you typically need to get started.

Register Your Business
Register your company with Lawpath in just 10 minutes.
What skills, knowledge or requirements do I need to start a baby proofing business?
You will need to know a few important things to start your business, including:
Potential baby hazards in an ordinary home. These include power outlets, windows, staircases, sharp furniture edges, drawers and railings.
Baby proofing items. These are products that keep babies away from hazards or reduce the risk of injury when babies are exposed to hazards. They include gates on staircases, furniture guards, drawer latches, power outlet covers and rail or banister guards.
How to install and service these proofing items. Your clients may not know how to install these items or may simply lack the time to do it. You'll have to step in and install them throughout their homes.
Practical know-how isn't all that's going to make your business successful. Some of the other skills to help grow your business include:
Marketing, so you can sell yourself to new clients. Read more about marketing tools for small companies.
People skills in order to deal with parents, some of whom may get overly anxious
Customer service skills to meet your clients' needs.
What courses or qualifications might I need to complete?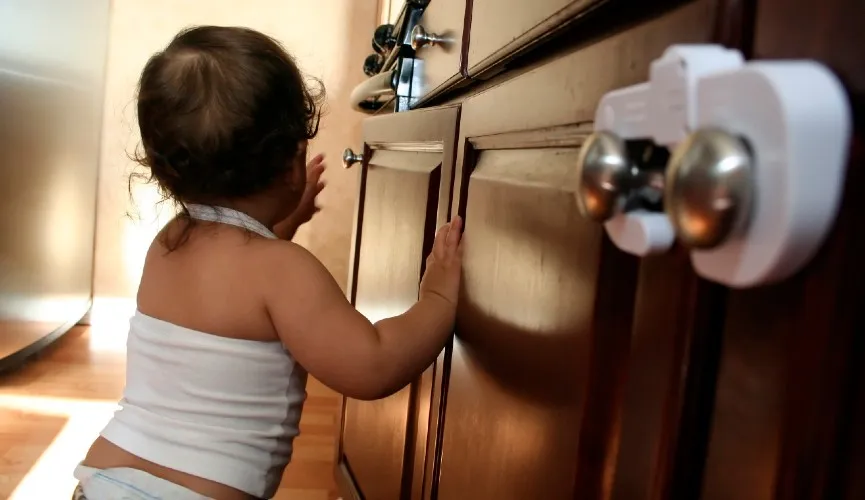 The good news is that you do not need any special formal training to start a baby proofing business. For example, you do not have to have a degree in the field. However, you'll need plenty of training.
You could start by purchasing books on baby proofing homes. You can find many of them on Amazon. Read as many of them as possible to give you an introduction to the business itself. You'll also need to learn the types of home baby hazards, the risks they pose to children and the corrective measures parents should take. Furthermore, learn how to market yourself, how to offer exemplary customer service and how to grow your business.
Besides books, you can watch baby proofing videos online or attend training workshops by leading baby proofing companies. You can also search other baby proofing businesses to see the services they offer. If they publish baby proofing guides, sign up and learn what they know about baby proofing.
Equipment and software needed to start a baby proofing business
Startup costs can be minimal. If you're not joining a franchise, you'll want to create a website to advertise your business. If you don't have web skills, you're likely to need to look into hiring a developer. You will also need to pay web hosting fees.
In terms of items to buy, you may need to purchase some baby proofing products to show clients what they'll need to buy (if you're planning to suggest product sales to them). Then there's the cost of training materials such as books and guides.
What business structures do I need to consider before starting a baby proofing business?
Before starting any business in Australia, you need to know what business structure is most ideal for you. Your options include a sole proprietorship, partnership or limited company. Many baby proofing businesses are run from home by individuals so a sole proprietorship may be ideal for you as you begin.
However, if you are not alone and are working with a partner, you may register your business as a partnership. You can find out more about how to structure your business here.
Once you know what structure you will use, you'll have to come up with a business name. Consider whether the name is already trademarked, whether there are businesses with similar names and whether the domain name is available.
You'll also need to register your business to get an Australian Business Number (ABN). You can register the business online at register.business.gov.au. You may also need to register for taxes such as goods and services tax (GST). Find out more about small business taxes in our guide.
Do I need any legal documents written up before I start operating? What about online legal services?
As a new business, you'll need certain legal documents to operate in compliance with consumer laws. One of these is your website's terms and conditions. There's also privacy policies which assure clients that you will safeguard their data as well as a disclaimer which limits your liability for claims made.
As your business grows, you're likely to need additional legal documents such as employment contracts when you hire staff and deeds of release when letting go of staff.
You may also need legal assistance choosing an ideal business structure, registering your business and setting up your tax information. The type of structure you choose will have regulatory and tax implications, so you may want to speak to a commercial lawyer for guidance on the best structure for your business, given your location and other financial information.
You can get customisable templates of legal documents together with legal counsel from one of the following services:
Does your company belong in this list?
How can I build my customer base?
There are a few ways you can advertise your business. You can market yourself through social media ads or through print ads in local magazines. You can even attend baby care events or gatherings with many first-time parents in attendance. When you do find clients, offer great service to turn them into advocates for your brand.
You can also list your services on an online marketplace such as Airtasker or hipages. These marketplaces connect business owners with paying clients who want their services. You can also take advantage of business directory listings that receive thousands of visitors every month such as Yellow Pages, True Local and Yelp.
How can I make money in this type of business?
You may choose to charge a consultancy fee for identifying baby hazards in their homes and recommending baby proofing products. You can open new business streams by selling the parents the baby proofing products and charging them service fees for installation.
Look up the consultancy fees competitors in your local market charge. Rationalise that with what they offer and your own business experience to help you decide on any price points you offer.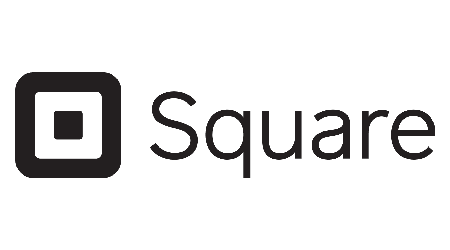 Ready to get set up with Square?
Get your business moving with payment terminals, QR code ordering, invoices and more.
Frequently asked questions
Do I need to carry insurance for my baby proofing business?
Yes, as a bare minimum that'll include liability insurance. The potential for litigation arising from child injuries is huge, so make sure you research your insurance options with care and ensure that any cover you get will be sufficient.
Where can I buy baby proofing products?
You can buy baby proofing products from retailers such as Big W, Amazon, IKEA, The Safety Store Australia and Target. You may be able to get discounts on some items from eBay and Bubs Warehouse.
When should I advise parents to start baby proofing their homes?
At the very latest, parents tend to baby proof their homes when their babies are about to start crawling and exploring. They should continue babyproofing up until the baby turns four. It's an ongoing process. As children grow, parents should re-evaluate the precautions they have taken to safeguard their babies.
More guides on Finder