Watch the Star Wars Cassian Andor series on Disney+: Cast, date, plot, review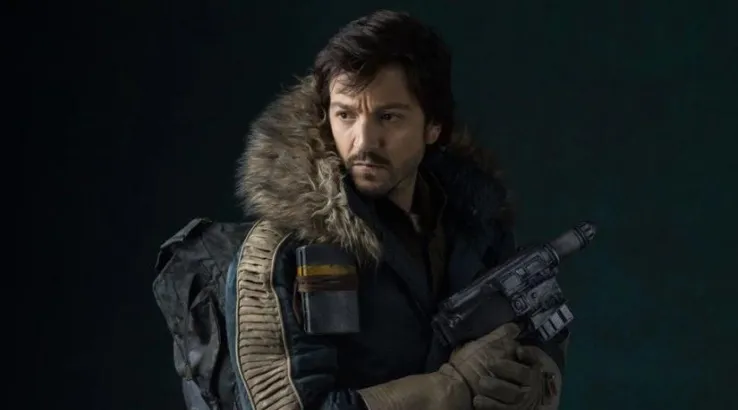 Diego Luna will reprise his Rogue One role for a Disney+ series.
Cassian Andor is coming back on a streaming service not that far, far away. Diego Luna is all set to reprise the role he played in Rogue One for a series that will drop on Disney's new online platform Disney+. A premiere date hasn't been set yet, but it's safe to say that fans are already on board.
Disney+ will launch in Australia on 19 November, bringing with it a vast library of content from not only Disney itself, but also from Pixar, Lucasfilm, National Geographic, 20th Century Fox and Marvel. The new streamer is already available in the US, though it experienced quite the bumpy launch due to high demand. Still, we expect the media giant to fix all glitches by the time the platform lands in Australia.
In addition to the impressive back catalogue of content, Disney+ will also offer subscribers a slate of fresh content exclusive on the platform. All for $8.99/month with a 1-week free trial. The list includes shows The Mandalorian and High School Musical: The Musical: The Series, as well as movies Lady and the Tramp and Noelle, to only name a few.
Furthermore, even more shows and movies are currently in production, with Disney+ expected to grow a little with every month. Among them is the new Star Wars series featuring Cassian Andor. Here's everything we know about the show so far.
When is the Star Wars Cassian Andor series coming out?
The series starts filming next year, so we estimate it could arrive in summer 2021 at the earliest. However, a premiere date hasn't been announced yet.
What is the Star Wars Cassian Andor series about?
Given Cassian Andor's fate in Rogue One: A Star Wars Story, the new Disney+ series will be a prequel. Not a lot of details have been made available so far, though the official synopsis sounds intriguing.
The show will follow the adventures of rebel spy Cassian Andor during the formative years of the Rebellion. It will be a spy thriller which explores tales filled with daring missions that aim to restore hope to a galaxy in the grip of a ruthless Empire.
Who stars in the Star Wars Cassian Andor series?
As we've already mentioned, Diego Luna will play Cassian Andor in the new series.
"We have a fantastic adventure ahead of us, and this new exciting format will give us the chance to explore this character more deeply," Luna said.
He played the same role in Rogue One: A Star Wars Story, but you might also know him from cult drama Y Tu Mamá También or Netflix's Narcos: Mexico. Besides Luna, Alan Tudyk will be reprising the role of the laconic droid sidekick K-2SO.
Star Wars Cassian Andor series review: Is it any good?
It's very likely. Disney's first live-action Star Wars series The Mandalorian is getting great reviews and more titles from the universe are currently in production. Cassian hasn't appeared in many other Star Wars stories since his turn in Rogue One, so fans will likely welcome the chance to learn more about the character. Considering the premise, it sounds like a lot of fun.
Moreover, Tony Gilroy, who co-wrote the screenplay for Rogue One, is returning to write the pilot, while Stephen Schiff will act as showrunner. Schiff also worked as a writer and producer for acclaimed series The Americans.
As expected, not a lot of details have been released yet and Disney hasn't even revealed the show's title. But a spy series set in the Star Wars universe? Count us in. Until then, check out Disney+ starting on 19 November and see if the service is a good fit for you.
Image Source: Disney+ website
Latest streaming headlines