Staircase Financial Review
Stepped property ownership is an alternative way for homebuyers to get into the market sooner, but it's not for everyone.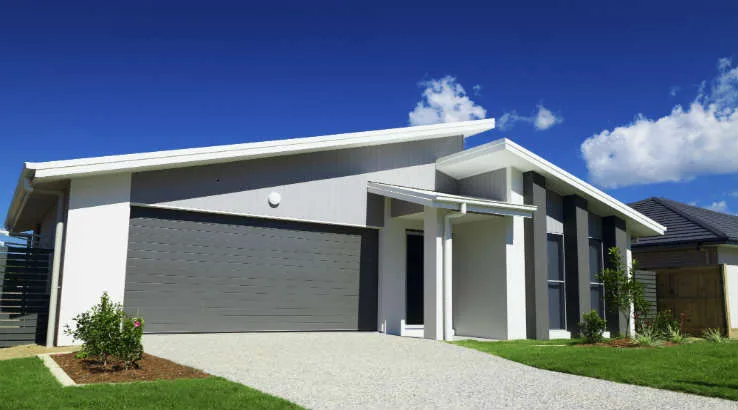 Scraping a deposit together is more than half the battle for many would-be homebuyers. And in the time it takes to save a deposit, property prices could rise further, which means you need a bigger deposit.
Staircase Financial has a unique solution to this trap. They offer a Delayed Deposit Mortgage (DDM), which is funding for your deposit in the form of a five-year interest-only loan.
The company funds 50% of your entry costs (deposit, stamp duty and legal fees), which can add up to 12.5% of a property's purchase price. You'll need your own savings for the other 50%, plus a traditional mortgage to cover the rest of the property's price.
The company offers funding for owner-occupiers, although property investors may be eligible under the right circumstances.
How much will a DDM through Staircase cost me?
Staircase Financial helps you get your foot on the property ladder, and in exchange, they make money through fees and repayments as well as by taking a cut of any capital gains if your property value grows.
Establishment fee. Staircase charges an upfront establishment fee that's 0.45% of the purchase price. If you buy a $500,000 property, that's a fee of $2,250.
The interest rate. Borrowers will face an interest rate from 10-14% on the interest-only loan. There's no charge for exiting the loan early or for refinancing the debt into your existing mortgage.
Capital gains. If your property grows in value, Staircase will take a Capital Appreciation Fee which is in proportion to the amount they contributed to the purchase price. If Staircase funded 12% of your property purchase, they will take 12% of your capital gains. If your property doesn't grow in value, Staircase won't charge anything.
What are the benefits to using Staircase?
You might consider funding part of your deposit through Staircase in the following situations:
You're looking at a hefty lenders mortgage insurance (LMI) charge. LMI is charged when your deposit is under 20% of the property's value. It can add tens of thousands of dollars to your loan costs. Getting half your deposit funded by a DDM removes this cost.
You're unable to get financial help from your parents or other sources. Many homebuyers use a family guarantor loan to help cover their deposit. But this isn't an option for everyone. Staircase might be a good option for borrowers who can't get financial help from a parent.
You really want to buy a property but don't have the deposit. When property values are booming, it pays to get in quickly. Even if you have to borrow a large sum to do it, you can profit from the capital gain. If you've analysed the market carefully and think a property will rise in value, it makes more sense to buy sooner, and Staircase could help with that.
Is Staircase Financial the right choice for me?
The answer to this really depends on your financial situation and goals. This kind of finance can help you buy a property faster, but it will add to your costs. Interest-only loans with high interest rates can be expensive, and the 0.45% establishment fee shouldn't be overlooked.
You'll need to refinance after you've reduced the loan through repayments in order to save on LMI costs over the life of the loan. And you'll need to calculate how much your LMI costs will be and decide whether it's easier (or cheaper) to pay that cost in the first place.
If you're looking for a more traditional mortgage solution as a first home buyer, you should also consider a home loan with a low deposit option. You can get one of these mortgages with a 5-10% deposit, but you will need to pay LMI.
Related Posts