Spyro Reignited Trilogy hands-on: Rekindling old camera woes
The updated Spyro trilogy should be charged for crimes against camera control.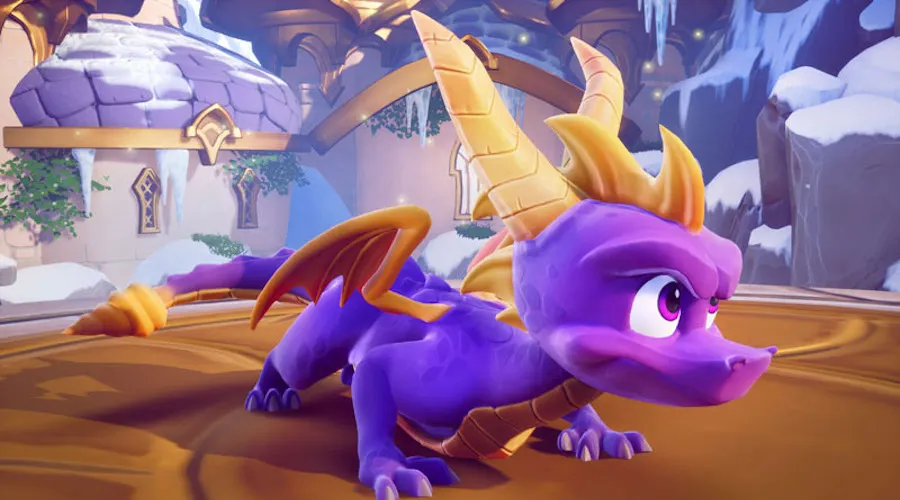 Crash and Spyro are two mascots synonymous with the PlayStation One. Both are representative of a simpler time for Sony exclusives and so entwined in the collective psyche that they could move in and out of each other's universes with nothing much amiss.

When it was first announced that the motion-sick marsupial would be returning to current-gen consoles with an all-new 4K coat of fur, the Internet was set ablaze. A bit of inside baseball here, but out of every pricing guide piece we've ever published here on Gamefinder, the Crash Bandicoot: N.Sane Trilogy guide has been our most popular to date. The burning desire for that remake had laid dormant inside anyone and everyone who lived through the 90s and when the announcement was first made, the response was white hot enthusiasm.

---

---

So it's only natural Activision would ride that powerful updraft and hop to announcing the next big comeback: Spyro. Scaling up our reptilian friend for the 4K generation was a no-brainer but it's been met with a more lukewarm response than when Crash came twirling back to consoles. I believe that's partly because the success of Skylanders with younger audiences meant that Spyro never really left our screens. But after soaring through two levels of the new Spyro remaster, I've come to another realisation: Spyro's old-school hijinks simply never had the same addictive challenge that Crash Bandicoot did.

In my hands-on, I managed to burn through the two levels in as little as 15 minutes. Aside from a few early deaths while I reacquainted myself with some draconian PS1 camera issues, the two (admittedly early-game) levels I played were a pushover. The gameplay loop of charging into a group of enemies and smashing the attack button before they had a chance to react tired fairly quickly and presented me with about all the variety the demo had to offer.

I could be the outlier here. Maybe most looking to rekindle the old flame with Spyro aren't looking for the same kind of difficulty that OG Crash offers. If you are looking for a fiery old-school match for your fine-tuned third-person platforming skills, Spyro won't do much to test your mettle.

There are Spyro staples in place that are a joy to experience again; the rhythmic thump as Spyro's paws pound the grass during a charge or the satisfying liftoff after speeding down a ramp and chasing down the mutton-dressed-as-scarecrow boss Toasty provided some good 'ol fashioned slapstick action too. Everything you enjoyed about Spyro is here and prettier than ever but its subpar third-person camera (a criticism of the original 20 years ago) has stuck around and is more noticeable than ever.

A product of Spyro's time, the PS1 Classic's fast-paced gameplay always butted heads with a camera that couldn't keep up and those same issues have made their way into the remaster. While you can take the reigns on the camera using the right stick, there's no camera reset button or auto-correct that adjusts the camera to tail behind Spyro, at least in the demo I experienced.

Spyro's charge ability offers a fast-paced offensive to plough through a level's enemies; a speedrunner's dream when used correctly. The problem is, Spyro's untamed camera makes charging more of a risk than it should be and while some might see that as part of the fun, Activision would have done well to bring the camera up to snuff for a modern audience. It might seem trivial but it's impossible to ignore when you're let loose in the magical world of Spyro, and painfully evident when you're galloping down a twisting ramp and wrestling with the camera to stay on track.

All that said, I still look forward to experiencing more of the classic trilogy in 4K and I'm hoping later levels and games offer more of a challenge than what I experienced in that single sitting. Just like the petrified Elder Dragons of the Dragon Realms, Spyro is a relic of another time and I'll happily take it every which way I can get it, warts and all. I just wish Toys For Bob (the Skylanders developers handling this remaster) had taken the time to burn off that one imperfection that 20 years of feedback has identified as bad business.
Related Posts
Get more from Finder