South Australia travel restrictions: What can I do in July 2020?
With travel bans slowly being lifted, here's everything you need to know about what you can do and where you can go in the southern state.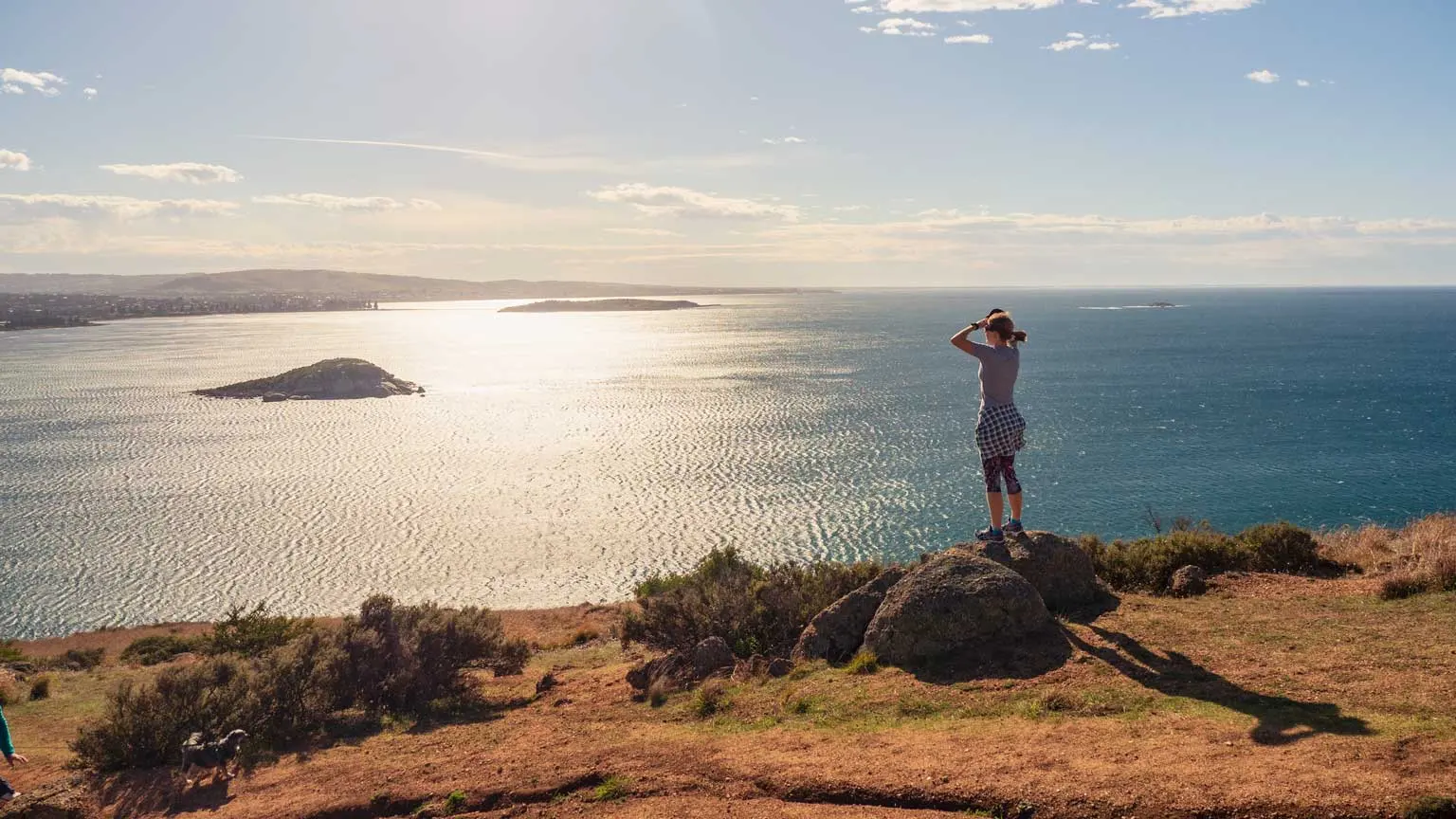 South Australia has changed the number of people who can gather indoors to 75 per group with a cap of 300 people. This with respect to current density rules.
In saying that, if you're after some time in the southern state's backyard, now is the perfect time to sip on the finest wine the Barossa has to offer or take a roadtrip to your favourite camping spot.
Accommodation in South Australia
The level three restriction ease now allows for up to 20 people to gather in a group within South Australia. It's still strongly advised that you try to keep your numbers as low as you can and keep a distance at all times in communal areas.
Can I stay with family or friends?
You are allowed to visit your relatives and friends with a limit of 20 people to a room (one person per 4 square metres). We recommend trying to keep these numbers as low as possible, especially if there are vulnerable members in the household that you're visiting. In saying this, social distancing still applies and a distance of 1.5 metres can help ensure both your safety and that of your family and friends.
Can I stay at hotels?
Feel free to book yourself into a hotel for leisure or business in South Australia, as they will be back up and running as of 1 June. Due to there being more people around in a hotel than in a holiday house, for example, stricter measures are being taken to make sure your stay is as safe as possible.
You are able to book a hotel anywhere, as long as it's within the state borders. In some cases, people are quarantining themselves in specified hotels.
Latest deals on hotels in South Australia
Can I stay at a holiday house?
With the easing of restrictions, you can now enjoy a quiet stay in a holiday house anywhere in the state. This is also a great alternative if you wish to take a weekend away but want to distance yourself from other members of the public.
Sites like Stayz, HomeAway, Home Exchange, Booking.com, HotelsCombined and Airbnb offer a wide range of holiday homes, including apartments, cottages, chalets, studios, cabins and townhouses.
Can I stay in a dorm or private room at a hostel?
Hostels are pretty much the same and hotels: open and ready for bookings. Hostel booking site Hostel World is increasing its health and safety measures for guests.
Larger rooms will house fewer guests, there will be extra cleaning of the facilities, hand sanitation stations will be available and guests will have to follow social distancing rules. Hostels that are found to not be following the guidelines will be automatically removed from the Hostel World website.
Am I able to go camping and caravanning?
It's time to see the great outdoors, with the reopening of all camping and caravan sites. If you're looking to stay at a caravan park, be sure to call the site prior to reserve a booking.
For everyone looking to get amongst nature with some camping or glamping, be sure to take extra precautions. There don't seem to be any restrictions on communal camping facilities but you'll still have to keep your distance from others. We recommend bringing along extra cleaning supplies just in case.
Tourist attractions in South Australia
Slowly but surely, South Australia's attractions are opening their doors again. With only selected experiences and attractions choosing to reopen, sites such as Red Balloon have introduced a "Now Open" tag to their products. This way, you can book with peace of mind.
In light of COVID-19, many sites allow you to book further in the future and have vouchers that last up to several years.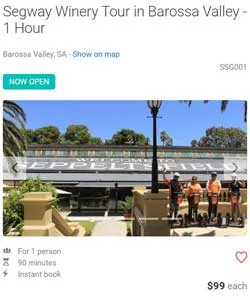 The following attractions have reopened across South Australia:
Adelaide Central Market
Botanical Gardens of South Australia
South Australian Museum
South Australia Art Gallery
Latest deals on attractions and activities in South Australia
Can I visit national parks?
Yes, you are now able to visit the national parks of South Australia. This goes hand in hand with camping and caravanning. However, you'll have to book these in advance through the National Park website.
Currently you're able to visit Cleland Wildlife Park, Seal Bay, Naracoorte Caves, Adelaide Goal and all botanic gardens. Caravan parks have also been reopened.
Are beaches and parks open to the public?
Beaches are open to the public, but we suggest checking with your local government council as busier beaches may still have restrictions. Social distancing is still highly advised when travelling to parks and coastal areas. Keep 1.5 metres between individuals and keep your groups small.
Can I go to cellar doors at wineries and vineyards?
The good news continues with the Barossa Valley being reopened to the public. The Adelaide Hills Wine Region is also back in operation, but it has updated its opening hours, so be sure to check these before you travel.
If you're planning to get away for the weekend, be sure to keep groups to a minimum (maximum groups of 20 in any one area) and practice social distancing.
Getting to and from your holiday destination
Can I drive anywhere within South Australia?
You can visit anywhere within South Australia with your car, and there aren't any limits on how far you can go either.
Car rental companies have started to implement deeper hygiene practices for anyone needing a vehicle in the near future. Europcar and are both taking extreme measures to ensure customer safety. Their vehicles are thoroughly cleaned in high contact areas such as the steering wheel, gear changer, radio and keys. You can even choose a completely contactless pick-up and drop-off in select locations.
Are planes flying within South Australia?
While restrictions on domestic travel are easing this month across the country, there are currently no flights taking off within South Australia.
Qantas has announced that it will be bringing back interstate routes in the near future. The routes will include:
Adelaide to Kangaroo Island: Five times a week
Adelaide to Port Lincoln: Seven times a week
Adelaide to Whyalla: Three times a week
For added peace of mind, Qantas has implemented its new "Fly Well" program, which will see contactless check-in and regular cleaning of the aircraft and high-contact areas, as well as hygiene screening.
Can I take a train?
City services: There are still trains running to the city from Belair, Gawler, Gawler Central, Glanville, Grange, Noarlunga, Osborne, Outer Harbor, Salisbury, Seaford and Clovelly Park. However, it's suggested that you only take public transport if you must. It's vital that you practice social distancing while on board. If a carriage looks busy, move to another.
Regional services: There are currently no trains that are crossing the borders outside of South Australia. You will still be able to travel to regional areas of the state.
Ready to discover South Australia? Check out our top deals
Frequently asked questions about travelling within South Australia during COVID-19
How far can I travel from my home?
You must stay within the state of South Australia.
Are there any regional travel restrictions in South Australia?
It's suggested by the South Australian government that you head out to familiar or nearby regional destinations. It's also imperative that a distance of 1.5 metres is maintained between you and other people when out in public.
Can I travel to South Australia if I live in another state?
Yes. South Australia has opened its borders to Western Australia, Tasmania, Queensland and Northern Territory. All other borders are shut until further notice.
Do I need to limit the amount of people I'm travelling with?
Currently there is a 20-person limit for any single room or area. If you are travelling, try and keep to smaller groups.
Do I need to pre-book to visit dining venues and attractions?
Some restaurants do require you to book ahead of time, as there is an 80-person limit per venue. Specific pubs are now able to serve alcohol without you having to order food as well. To be sure, we recommend calling up the venue and double-checking.
Will I need to self-isolate or go into quarantine when I get back from my trip?
If you are simply travelling within South Australia, you do not have to self-isolate when you arrive back home.
---
Related Posts