Soundbar Finder: How to compare soundbars
Learn what to look for to choose the best soundbar to enhance your home movie experience.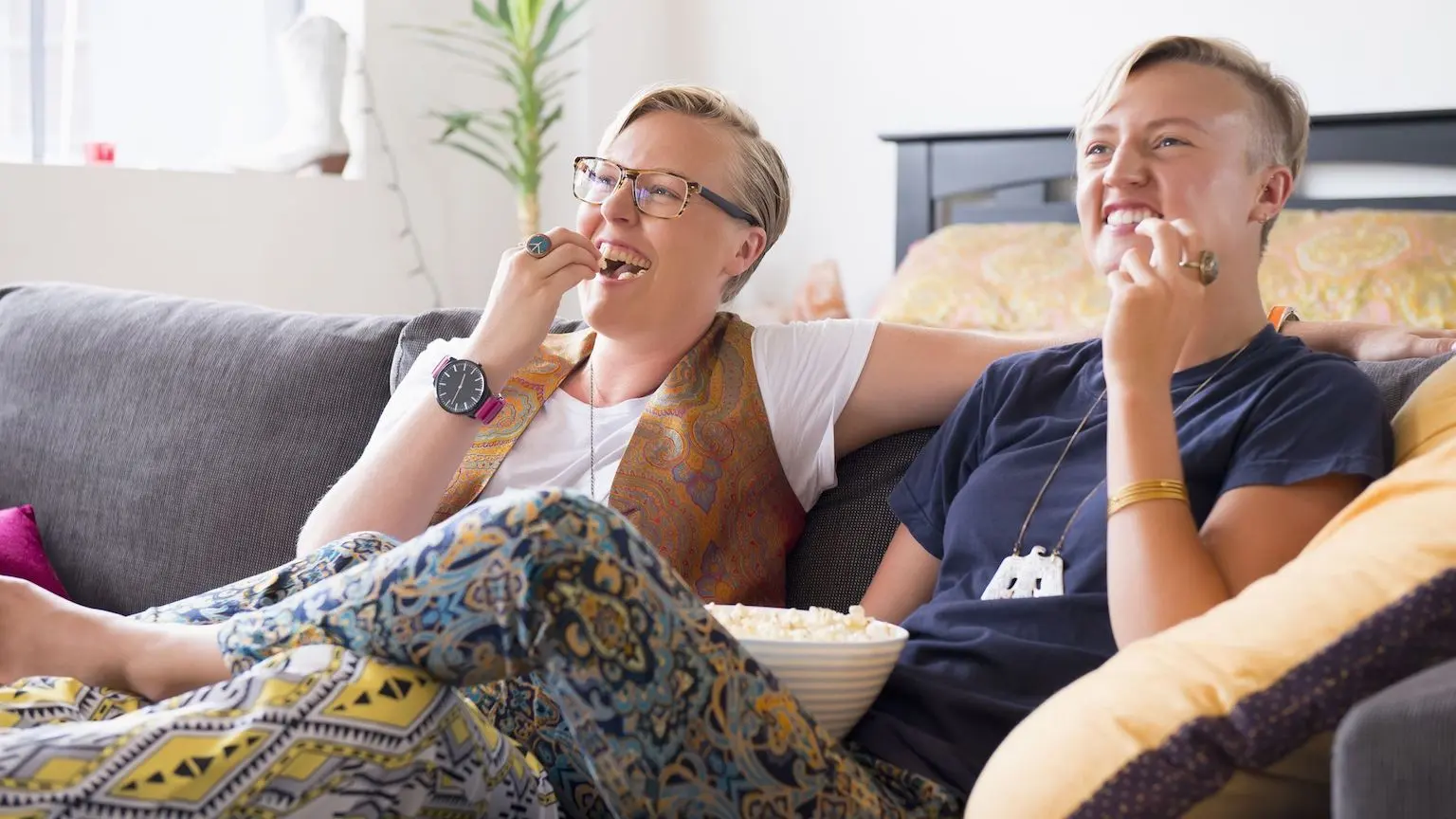 We're reader-supported and may be paid when you visit links to partner sites. We don't compare all products in the market, but we're working on it!
Best Rated Soundbar Brand: Yamaha
Yamaha is the top rated brand for soundbars. It beat out competitors such as Sonos, Bose, Sony and Samsung for the best sound quality and for being great value for money.
Quick facts about soundbars
Soundbars are simpler alternatives to surround sound systems.
Prices typically range from $80 up to around $3,000.
The best soundbar for you depends on several factors, including everything from the size of your room to the amount of money you want to spend.
What is a soundbar?
Modern TVs may produce crystal-clear pictures and outstanding image quality, but their slimline design doesn't leave a lot of room for quality speakers.
A soundbar is a compact speaker system designed to provide an alternative to a multi-speaker sound system. These long, narrow boxes sit underneath your TV screen and enhance the TV's sound quality. While dedicated surround sound systems produce the best results, they have several drawbacks. Not only can they be complicated to set up and use, they can also clutter up a room and require more wires and cables.
Soundbars pack several speakers and the electronics that power them into an unobtrusive, slimline box. They're easy to set up and can mimic the effect of a home theatre system to greatly improve the sound from your TV. Soundbars are also cheaper than surround sound systems, allowing you to vastly improve your home viewing experience without breaking the bank.
Types of soundbars
One way to distinguish between soundbars is to consider whether or not they have a subwoofer. The subwoofer is designed to boost the bass, providing better quality low-frequency sounds and adding an extra punch to your viewing experience.
Soundbars without subwoofers. Some soundbars, often cheaper models, don't feature a subwoofer at all. While they offer a noticeable step up in quality from your TV's sound, if you want superior sound quality or you watch a lot of action movies, chances are you'll prefer a model with a subwoofer.
Soundbars with built-in subwoofers. These models provide improved bass performance but incorporate the woofer into the soundbar to save space.
Soundbars with separate subwoofers. For best results, you may want to consider a model with an external subwoofer. These are usually wireless and just need to be plugged into a power outlet.
There's also a fourth option to consider: a soundbase. A soundbase is a large, flat base that your TV sits on top of and that has room for bigger speakers. While they can generally produce better sound than soundbars, they're not all that widely available.
How to compare soundbars
When choosing a soundbar, you'll need to consider your budget, the size of your living room and the sound quality you want. This will allow you to buy a soundbar that's the perfect fit for your needs.
Make sure you consider the following factors when comparing products:
Number of channels and speakers
If you simply want to improve the sound from your TV, a soundbar with 2.1 channels might be all you need. However, for even better performance when watching TV/movies and listening to audio, a 5.1 or 7.1 model might be a better choice. 5.1.2 or 7.1.2 models support Dolby Atmos, which is designed to produce a more immersive experience by angling speakers upwards to the roof to simulate sound coming from above.
Connectivity
Most soundbars only need one cable to connect to your TV – HDMI is the preferred choice. You'll need to make sure your soundbar has all the necessary ports to connect to things like Blu-ray players, games consoles and USB storage. If you have a high dynamic range (HDR) 4K TV, check whether the soundbar includes a pass-through feature that allows it to transmit 4K HDR video to your TV.
Ease of set-up and use
How easy is the soundbar to connect to your TV and other devices and start using straight away? You can get a gauge of this by taking a look at the user manual and checking out some independent user reviews online.
Size
Check the dimensions of the unit to make sure it will fit under or in front of your TV without blocking the screen or the remote sensor. Also check whether its design and overall look match your TV – for example, purely from an aesthetic perspective, you may want a model that closely matches the width of your TV.
Wi-Fi and Bluetooth
Bluetooth functionality is a common soundbar feature and allows you to stream music to your soundbar from a compatible phone, tablet or computer. Wi-Fi connectivity is also important to allow you to listen to your cloud music library or use a streaming service such as Spotify.
Price
Soundbar prices vary substantially between models and brands. You could spend a few hundred dollars and achieve a dramatic improvement in sound quality over what your TV offers, but top-spec models run to well over $1,000.
Remote control
Some soundbars come with their own remote but others can be controlled via your TV remote. If a remote is included, make sure it has an intuitive layout and is easy to use.
App
Many soundbars can also be controlled using a smartphone app. Research what this app allows you to do and how easy it is to use.
Warranty
Check the length of the manufacturer's warranty (one year is a common figure) and exactly what it covers.
Additional features
Additional features you may want to look for in a soundbar include:
Special sound modes designed for different types of audio, for example watching a movie, gaming or listening to music. Some models allow you to adjust treble, bass and other settings based on what you're watching/listening to.
Compatibility with services such as Google Assistant or Alexa to allow you to play voice-controlled music. For example, check out our review of the Alexa-enabled Sonos Beam.
A front-panel display that displays important info, for example, volume level. Check to see whether this display can be turned off when not needed so it doesn't become too distracting.
Soundbar speaker configuration
One of the major points of confusion for anyone unfamiliar with soundbars and speaker systems is the numbers used to describe different products – 2.1, 5.0, 7.1.2 and so on. What do these numbers mean?
They're used to indicate how many built-in speakers and channels a soundbar has. Speakers are assigned to specific channels, allowing different frequencies to be isolated and directed to different speakers and make it seem like the sound is coming from all around you.
The first number in the sequence refers to how many channels a soundbar has. The more channels it has, the better it can mimic the surround sound experience.
The second number specifies whether it has a subwoofer to provide better low-frequency sound quality.
The third number is used to indicate the number of upward-firing speakers, which are used to bounce sound off the roof and create a sense of height. The inclusion of the third number indicates that a soundbar supports Dolby Atmos.
So, generally speaking, the higher the numbers, the better a soundbar should be able to imitate surround sound.
Best rated soundbar award breakdown
| | Total Score | Overall rating | Value for Money | Design | Features & functions | Sound quality |
| --- | --- | --- | --- | --- | --- | --- |
| Yamaha | 8.22 | 4.59 | 4.53 | 4.24 | 4.18 | 4.76 |
| Bose | 8.21 | 4.44 | 4.38 | 4.47 | 4.47 | 4.50 |
| Sony | 8.08 | 4.37 | 4.33 | 4.42 | 4.21 | 4.42 |
| Sonos | 8.07 | 4.40 | 4.07 | 4.67 | 4.47 | 4.47 |
| Panasonic | 8.01 | 4.36 | 4.32 | 4.41 | 4.45 | 4.41 |
| Samsung | 7.90 | 4.32 | 4.13 | 4.38 | 4.26 | 4.17 |
| JBL | 7.81 | 4.20 | 4.15 | 4.40 | 4.20 | 4.40 |
| Philips | 7.77 | 4.20 | 4.13 | 4.20 | 4.27 | 4.47 |
| JVC | 7.61 | 4.08 | 4.23 | 4.15 | 4.23 | 4.38 |
| LG | 7.56 | 4.14 | 4.06 | 4.11 | 4.11 | 4.20 |
| ALDI | 7.47 | 4.10 | 4.19 | 3.86 | 4.10 | 4.05 |
| Other | 7.01 | 3.71 | 4.19 | 3.86 | 3.52 | 3.95 |
Data: Finder Retail Brand Survey, 2020, Kantar. Metric out of 5 stars unless indicated. Methodology and more info.
More guides on Finder