We're committed to our readers and editorial independence. We don't compare all products in the market and may receive compensation when we refer you to our partners, but this does not influence our opinions or reviews. Learn more about Finder.
As well as the environmental benefits, the potential to save money is a big incentive for adding solar power to your home or office. For starters, powering some or all of a property with solar gives you a way to save on your electricity bills.
But beyond that, you could also be eligible for government rebates and other financial incentives that help make solar more cost-effective. So, let's take a look at what's on offer.
Solar Run is a solar retailer who can help you install solar on your rooftop.
Get quotes for solar panels and battery storage

Clean Energy Council approved retailer

NSW, VIC, SA, QLD and ACT
---

Note: Solar service not available in the Northern Territory, Tasmania and Western Australia.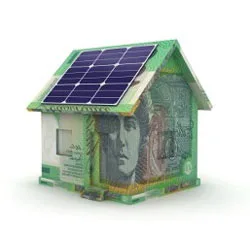 Small-scale technology certificates
The federal government currently offers small-scale technology certificates (STCs) to homeowners and small business owners who invest in solar panels or solar hot water systems. The number of STCs you get is based on the amount of electricity the system creates or displaces, calculated in megawatts per hour.
To be eligible, your system must be less than 100kW in size, use approved solar PV panels and be installed by an approved professional. These STCs are then sold to electricity retailers or other liable entities, either through you or your solar panel installer. This means they can be used to offset the price of your solar panel installation. STCs are also available for eligible wind turbines, hydro systems and air source heat pumps.
How much are STCs worth?
The value you'll get from STCs depends on how they're sold. If it's through the STC clearing house, you'll get a fixed price of $40 (excluding GST) for each STC. If it's through the open market, you could get a higher or lower price depending on market demand.
How many STCs will I get?
This depends on where you live, the installation date and the amount of electricity the system is expected to create over a set period of time, known as the "deeming period". As a guide, you'll get one STC for each megawatt hour of electricity that's generated or displaced by the system during your deeming period. You can use the government's STC calculator to get an estimate of the certificates you could get from your solar system.
As an example, if you installed a 2kW solar system in Melbourne during May and requested a deeming period of 5 years, you'd get 11 STCs. If you installed the same system in Darwin (which gets more sun), you'd get 15 STCs. Based on the STC clearing house price of $40 per certificate, that equates to $440 of value in Melbourne or $600 in Darwin.

Feed-in tariffs
When you install a solar system, you have the option of feeding energy back into the electricity grid. If you choose to do this, you may qualify for a feed-in tariff (FiT) in your state or territory. This means you'll be paid a set sum of money for the energy your system sends to the grid.
The amount of money you get is set by your state government and calculated in kilowatts per hour (kWh), with two main options:
Gross FiTs. With this system, all the energy your solar power system generates would be fed back to the grid, usually at a premium price. You would then pay for any electricity you used, the same as anyone else.
Net FiTs. When you choose this option, only the extra energy generated by your solar system is sent to the grid. This means your solar system will help reduce your electricity bills, but means the potential money from FiTs depends on how much (or little) electricity you use.
How long will it take for my solar system to pay off?
This can vary depending on the size of the unit, your home's power requirements, how much the system has cost and what rebates or other benefits you receive. Weather patterns and the feed-in tariff eligibility can also affect the time it takes for you to make back the money you spent on the system.
But if you're using your own solar power, you should see savings on your electricity bills as soon as the system is up and running. You can learn more about working out the pay-off period in this guide.
State government solar rebates and incentives
As well as STCs and FiTs, you may be eligible for rebates or other financial incentives offered by your state government. This includes the following state and territory incentives for households looking to go solar.
ACT
Solar for Low Income Program. This incentive is available to homeowners who also hold an Australian Government Pensioner Concession Card and don't currently have rooftop solar PV installed. If you meet the eligibility requirements, you can get a subsidy of up to 50% of the total cost of a solar system. You can also get a three-year interest-free loan to pay off the remainder of the costs.
Next Generation Energy Storage Grants. This program offers you a discount when you install a battery storage unit for a rooftop solar PV system. The solar system can be new or existing and the grant is available for both homes and businesses. The value of the grant varies depending on factors including the size of the system and the installer.
Queensland
Interest-free loans and grants. The Queensland government offers interest-free loans and grants for solar panel installation and storage. There are three packages available: loans for solar, loans and grants for battery storage and loans and grants for combined solar and battery storage. You're only eligible to apply for one. The value of this incentive varies but, as an example, you could get up to $10,000 for a combined solar and battery storage system for your home.
Full details on energy rebates and concessions in Queensland
South Australia
South Australian Home Battery Scheme. This government-run program offers subsidies and loans of up to $6,000 to help you pay for the installation of home battery systems, with higher subsidies available for eligible low-income households.
Victoria
Solar Panel Rebate. From 1 July 2019, you can apply for a rebate of up to $2,225 for getting a solar panel system for your home. If you install an eligible 4kWh solar system, you can also apply for a four-year, interest-free loan to pay back the amount that's left after the rebate.
Solar Hot Water Rebate. The Victorian government offers a rebate of up to $1,000 for installing a solar hot water system at your property. This could be a good option if you already have solar panels and/or aren't eligible for the solar panel rebate (as you can only apply for one of these rebates for your home).
Check out other energy rebates and concessions in Victoria
Live in another state or territory? Check your government's website for the latest details on solar rebates and incentives. You can also find details on energy rebates for NSW in this guide or check out the different rebates and concessions available across Australia.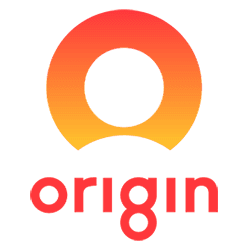 Get a price estimate from Origin Energy
No lock in contracts, solar options and in-app bill management.
How do solar rebates affect the cost of getting a solar system?
When you're getting a quote for a solar system, be aware that many companies will factor in rebates as part of the price, particularly STCs. Make sure you ask the following questions:
What is the upfront cost you'll pay?
What price has been used for STCs?
Has the value of STCs been based on the market price or the fixed STC clearing house price?
Have any other rebates or finance options been included in the quote?
Also remember that if the market price is quoted for STCs, the amount you end up paying for the system could change based on the value of the STCs after your system is installed. If you're a small business owner, you may also be able to claim the installation costs as a tax-deductible asset, so check with your accountant or contact the Australian Taxation Office to find out if a claim is possible.
More guides on Finder
Lower your household bills