How to start a solar panel installation business
Become part of the drive towards sustainability by launching a profitable solar company.
We're reader-supported and may be paid when you visit links to partner sites. We don't compare all products in the market, but we're working on it!
As the world turns more green-aware by the day, more Australians are turning to solar power as a responsible energy source. Right now, the demand for solar power installation exceeds supply, making it the perfect time to swoop in and secure a portion of the market. But how do you do this? And what kind of skills and qualifications does opening a solar panel installation business require?
We take a closer look in this handy guide.

Register Your Business
Register your company with Lawpath in just 10 minutes.
What skills, knowledge or requirements do I need to start a solar panel installation business?
To be a solar panel installation business owner, you don't necessarily need the expertise to install the solar panels themselves. You do, however, need to have a solid understanding of how solar works as well as an overview of the market.
It pays to be business-savvy in this industry too, especially when it comes to negotiating deals on solar panels and pricing up jobs. With a large team of experts working underneath you, you'll need to know how to manage a team effectively. Keeping the business running like a well-oiled machine, while making sure everyone is happy and performing in the role is key.
Remember, that solar power is very much in its infancy and is constantly developing. To stay ahead of the curve, you'll need to keep up with the latest technology available on the market.
What courses or qualifications do I need to complete?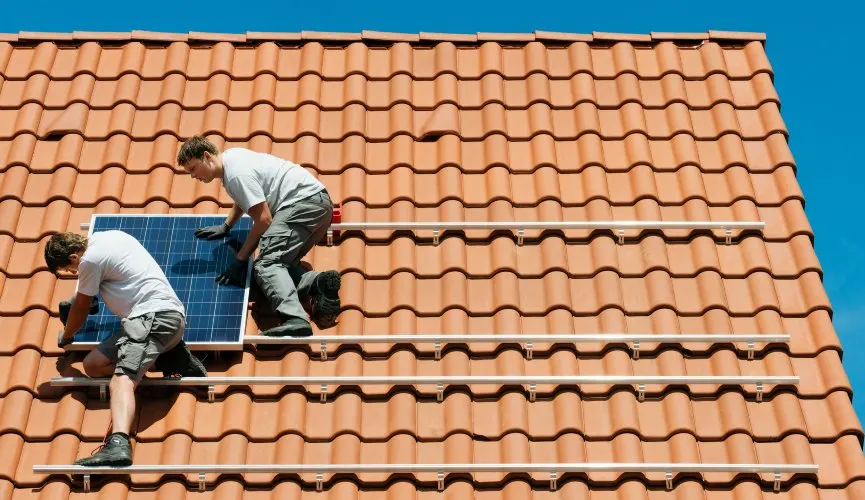 If you're planning on doing the installation yourself, you'll need to become a qualified solar installer. This can be achieved by joining an apprenticeship or an accredited training course.
While an apprentice learns on the job over a few years, a course takes an average of five days to complete and costs between $2,000 and $3,000. Depending on the requirements of your state, you may also need to have an electrical license or be working under the supervisions of someone with one.
Equipment and software needed to start a solar panel installation business
There's a huge amount of technical equipment and niche tools involved in solar panel installation including:
Solar panels
Charge controller
Battery
Power inverter
Solar panel hanger
Angle finder
Torpedo level
Fish tape
Chalk line
Hole saw
Hole punch
PV tester
Cable and connecter tools
Fall protection
Safety equipment.
What business structures do I need to consider before starting a solar panel installation business?
Deciding on how to structure your business is one of the first big decisions you'll make as a business owner, as well as one of the most important.
Most solar panel installation businesses will opt to register as a company as it allows the business to grow without limitations, reduces your personal responsibility and minimises your tax liabilities. However, a company is one of the most expensive and complicated business structures to set up.
You can also choose to register your business as a sole trader or partnership. Although much simpler and cheaper to set up, these types of structure give your business less flexibility to grow. You will, however, benefit from maintaining control over the day-to-day decisions of your business, and you can always change your business structure later down the line once it starts to expand.
Do I need any legal documents written up before I start operating? What about online legal services?
Setting up a solar panel installation business can get complicated, but with the right legal help and advice, it can be made much simpler.
If you're not sure how to get started, here are a few legal documents you'll need.
Services Agreement
Each job you take on will need its own services agreement. This is a legally binding agreement between you, the service provider, and your customer that outlines the expectations of the agreement. It should include details of the installation service that you'll provide, the agreed price and a rough timeline.
Wholesaler Agreement
For a business, it's generally more cost-effective to buy things wholesale, and that's no different with a solar panel business. When you do decide to buy wholesale, its best practice to enter into a wholesale agreementwith the supplier.
Employment contracts
Whether you decide to take on staff full-time or engage with freelancer contractors, you'll need to have an agreement in place that outlines both parties obligations and their remuneration.
Licenses
As well as your business registration, you will need to be licensed in some capacity to carry out your solar installations legally. You can check with your state as to which licenses they require or use the Australian Business License and Information Service to find out more information.
Get access to legal services and documents online
Does your company belong in this list?
How can I build up my customer base?
In this day and age, digital marketing is a key element for any successful business, and that's the same with a solar panel installation business. By building an online presence, through a business website and social media channels, you'll not online grow brand awareness, but you'll add more credibility to your business too.
For a hassle-free way to market your services, you can also take advantage of platforms like Airtasker, hipages and Oneflare. Part of a new wave of online marketplaces, these sites connect locals who have jobs to get done with local tradesmen who can do the job for them.
How much should I charge my customers?
Every project you take on as a solar panel installation business will need to be priced independently according to the size of the job and the type of solar panels the customer wants. A residential job may cost as little as $3,000 or as much as $13,000 depending on the job specifications.
Before you start a job, it's best practice to provide each customer with a solar quote. This should itemise the hardware you'll supply for the jobs, your installation warranty, and any solar rebates that the customer may be eligible for.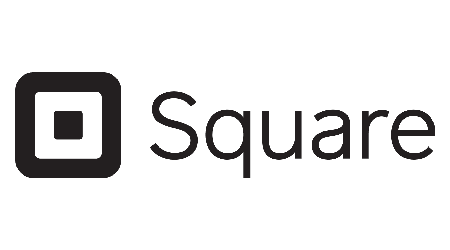 Ready to get set up with Square?
Get your business moving with payment terminals, QR code ordering, invoices and more.
Frequently asked questions
How much does it cost to start a solar panel business?
The cost of opening a solar panel business is the most common barrier to entry, as you'll need to invest a significant amount of money before you can get started. According to Truic most solar panel businesses will need to pay out around $500,000 in its first year of trading to help to market the business, hire a large enough team and invest in the correct licenses and materials to do the job.
How much money does a solar panel installer make?
According to Indeed, some of the highest-earning solar panel installers earn $96 an hour. How much you get paid depends on where you're working and your experience in the field.
Is a solar panel business profitable?
A solar panel business can definitely be a profitable venture. Especially if you're willing to invest time and money into making it work.
By providing a reliable and high-quality service, your customer base will naturally grow through recommendations. In turn, this will increase your profits without having to fork out hundreds on your marketing strategy.
Back to top
More guides on Finder