Sofa removal quotes
Find a professional to move your sofa and save your Saturday.

Available
across Australia
No contact rubbish removal
No credit card required
Get Quote
We're reader-supported and may be paid when you visit links to partner sites. We don't compare all products in the market, but we're working on it!
Have an old sofa that you need to get rid of? Sofa removal services can dispose of your old couch safely and responsibly, saving you all the bother and heavy lifting. Here's what to consider when hiring a company to remove your sofa.
What's a sofa removal service?
As its name suggests, a sofa removal service is a service that takes away your old sofa and disposes of it properly. It's perhaps the easiest way to get rid of a large, unwanted lounge without the risk of injury.
How does a sofa removal service work?
Typically, sofa removal services will take your sofa from your home or apartment to their truck and drive it to a proper disposal site. If the lounge is large enough, the removalist may decide to cut the lounge into smaller pieces to make it easier to lift and load.
Depending on the material of your sofa, some companies offer to recycle old sofas for you. If the sofa is in good condition, just unwanted, some companies will take it to a local donation center or homeless shelter.
When should I use a sofa removal service?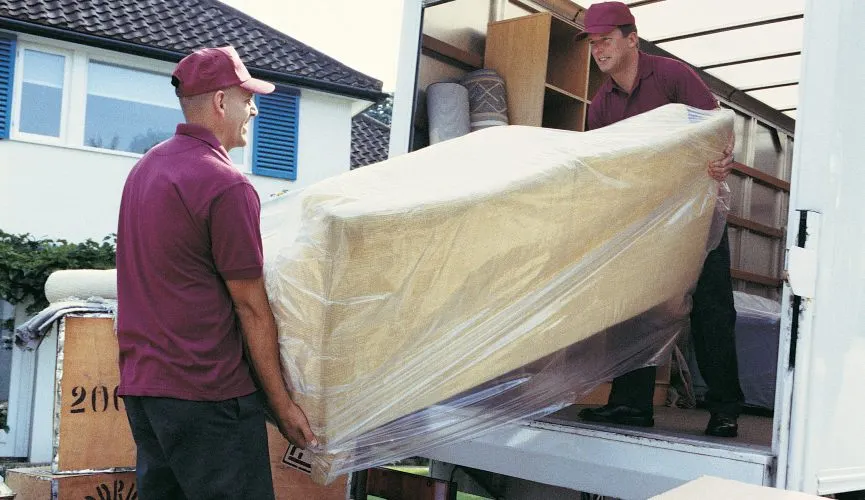 Depending on where you live in Australia, your council may offer you access to kerbside collection to pick up bulky rubbish. But if you want to dispose of your sofa at a time that works for you, consider hiring a sofa removal professional instead to do it for you.
How do I compare sofa removal services?
It can be easy to obtain quotes for a sofa removal from several companies in your area, including via word-of-mouth recommendations or a Google search. Compare prices and see what's included in each service. It's a good idea to check each company's ratings on credible review sites.
You can also compare quotes from individual removalists on sites like Airtasker and Oneflare. Post the specifics of your job and collect quotes from experienced professionals, or search for service providers.
Compare sofa removal services
Does your company belong in this list?
How much does a sofa removal service cost?
Generally, sofa removalists may charge around $100 to take away and dispose of your old sofa, but individual prices can vary quite a bit. Your quote depends on factors such as the size of the sofa, how many people are needed to move it and where you live. For the most accurate pricing, you may want to be specific about the weight, dimensions and material of your sofa when requesting a quote.
How should I prepare my sofa for removal?
When booking a removal service, ask them if there are any preparations to make. Generally, you may need to clear a path from your door to the sofa and remove any blankets or pillows you want to keep.
Do I need to be there when my sofa is picked up?
For a sofa removal service, you'll probably need to be home to let the team in and out. Unless your sofa needs disassembling, though, sofa pickup should take a matter of minutes.
What does sofa removal include and not include?
A sofa removal service involves picking up a sofa and disposing of it. Related services, like moving the sofa somewhere else or delivering a new sofa, are often offered by sofa removal companies separately.
Included
Loading the sofa into the company truck
If necessary, disassembling the sofa for easy transport
Disposal, recycling or donation of the sofa.
Not Included
Delivery of a new sofa
Moving a sofa to a new location.
Pros and cons of sofa removal
Pros
You don't have to rent a truck
There's no need to lift it yourself
Don't have to disassemble the sofa
Removal companies know how to dispose of/recycle a sofa properly.
Cons
More expensive than doing it yourself
Need to be home for the removal.
Bottom Line
Getting rid of an old, unwanted sofa can be a safer, easier and more environmentally friendly option when you hire a professional service. They take care of all the heavy lifting and transport for you, so you can spend that extra time shopping for a perfect new piece of furniture for your home.
Frequently asked questions
Can I move the sofa myself or should I book a professional?
Disposing of an old sofa yourself is time-consuming and physically demanding. Beyond the strain of lifting a heavy piece of furniture, sofa removal requires a vehicle that's big enough to transport your sofa as well as knowledge of proper disposal sites. Professional services have the equipment and vehicle necessary for the job and know how to responsibly dispose of or recycle your sofa.
Can I get my old sofa removed today?
Many removal companies offer same-day pickup, depending on their availability. If your schedule makes it difficult to be home at certain times of the day, consider booking in advance to ensure a convenient pickup time.
More guides on Finder