SNK 40th Anniversary Collection review: Retro collection done right
They're not all classic games, but the presentation of SNK's early arcade history is top-notch.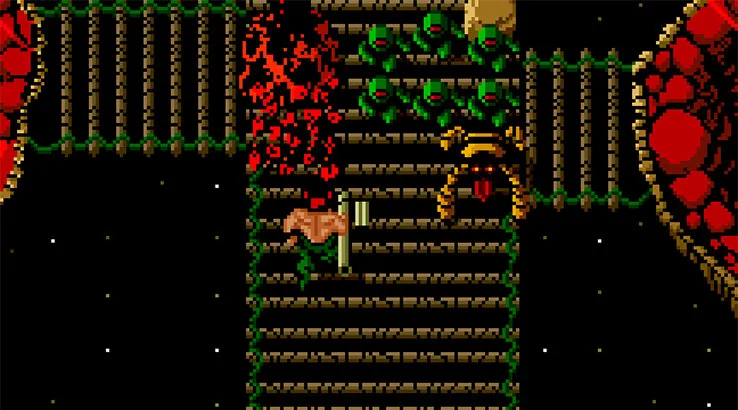 We're reader-supported and may be paid when you visit links to partner sites. We don't compare all products in the market, but we're working on it!
Mention SNK to most gamers, and they'll probably wax nostalgic about the hyper-expensive "arcade perfect" SNK Neo Geo console of the early 1990s. We've seen countless re-releases of SNK's Neo Geo titles over many formats and just as many years, but there's been much less of a focus on the company's earlier years.
SNK was around well before the Neo Geo years, honing its craft (and intermittently, ahem, "borrowing" game ideas) in the arcade scene with dozens of games crossing genres. There's a huge wave of retro collections around right now, and SNK's 40th Anniversary Collection stands out in a couple of key areas.
If there's a single best thing about the SNK 40th Anniversary Collection, it's the presentation, which really shows other retro game compilations how it should be done.
Not in terms of menu presentations – I still get more of a kick out of the
Sega Mega Drive Classics'
virtual 90s' bedroom motif – but in the supplemental material included with the SNK 40th Anniversary Collection.
Sure, some collections might show you box art, or if you're lucky a soundtrack selector, but developers Digital Eclipse has gone above and beyond with the SNK 40th Anniversary Collection, providing promotional art, clips and history for every single one of SNK's arcade titles.
There are literally hours of retro gaming history to pore through here, and while it does pinpoint that there are a lot of titles not present in the SNK 40th Anniversary Collection, it shows just how much the programmers actually care about retro history. The odds seem good that if you're picking up the SNK 40th Anniversary Collection, you do too.
The SNK 40th Anniversary Collection is also notable because for most of the games included, you get the option of playing either the original arcade or NES version. Sure, the NES version is limited by that console's 8-bit framework, but that can and does lead to quite different gaming experiences.
As an example, fire up Ikari Warriors on arcade and you'll find a rock-hard (and often unfair) coin-chewing experience, where the NES version is just dialled down enough to be genuinely more fun, even if it doesn't look quite as shiny.
The limitations of the NES meant that developers had to get creative in how they made games coming from more powerful hardware and often with spinning joysticks work. Not every NES version is "better" than the arcade original, but it can be just as fascinating seeing how these games got cut down.
Digital Eclipse has taken a slightly odd path with the SNK 40th Anniversary Collection because at the time of review, it contains 13 titles. Specifically, you get Alpha Mission, Athena, Crystalis, Ikari Warriors, Ikari Warriors II: Victory Road, Ikari Warriors III: The Rescue, Guerrilla War, P.O.W., Prehistoric Isle, Psycho Soldier, Street Smart, TNK III and Vanguard.
Crystalis was only ever an NES game, and you only get the arcade versions of Prehistoric Isle, Psycho Soldier, Street Smart and Vanguard, but every other game is presented in both its arcade original and NES format to play with.
However, soon – 11 December 2018, to be precise – Digital Eclipse will boost the collection with a further 11 titles in their arcade versions as free DLC. You'll get Munch Mobile, Fantasy, Sasuke vs. Commander, Chopper I, Time Soldiers, Bermuda Triangle, Paddle Mania, Ozma Wars, Beast Busters, SAR: Search and Rescue and World Wars added to the collection.
I'm a little befuddled as to why you wouldn't just release the SNK 40th Anniversary Collection a few weeks later than we've seen it with the full release set. Gamers have waited up to 40 years, so what difference would a few weeks really make?
To make matters even more odd, for some reason Beast Busters and SAR: Search and Rescue will be standalone titles sold through the eShop, but if you own the SNK 40th Anniversary Collection, you'll be able to snag them for nothing.
Because I'm reviewing the SNK 40th Anniversary Collection before 11 December, I can't say much about the add-on games, which limits it to just 13 titles (or 21 if you want to count the emulated NES versions as distinct games).
It's also a weird mix because it's very heavily slanted towards military shooters, which isn't going to be everyone's cup of tea. The good news there is when the extra DLC lands, the SNK 40th Anniversary Collection will get a lot more varied in terms of the genres it covers.
SNK had an interesting creative history, and there's a lot in the SNK 40th Anniversary Collection that will (*cough*) "remind" you of other classic titles. SNK was far from alone in doing this, to be fair, but there's no doubting the inspiration for some of the more well-known games in this collection.
Ikari Warriors was always a clone of Capcom's Commando, and while it had some interesting twists on the formula, it's also emblematic of the fact that most of these titles (excluding Zelda-like NES RPG Crystalis) were arcade titles in an era where operators were all about gobbling up your pocket money as fast as possible.
That can be a positive for a portable system like the Switch version reviewed because they're very easy to pick up for a quick blast on the bus or train.
It also means that you're all too quickly made aware of how stupidly unfair some of these titles actually are.
Many of them have a continue feature that back in the day would have involved lining up your 20c pieces on the glass (kids, ask your parents about that one), and while you don't have to do that anymore, you'll quickly see the harsher edge of these games. There's a line between skill that lets you avoid death and traps that simply exist to unfairly kill you, and most of these games tend towards the latter.
The usual retro staples of quick saving and rewinding the action are open to you, alongside a very cute "watch" feature that shows you a good play-through that you can take over at any point.
Sure, you'll probably suck at the game in question if you do choose to watch an entire play-through and only choose to take on the end boss, but it does mean you can see everything these games have to offer without (technically) having to lift a finger. It's like a YouTube Let's Play that you can take over at any time, which is a very neat idea indeed.
Retro collections are thick on the ground now, and I'm genuinely torn on the SNK 40th Anniversary Collection. Its presentation of contextual history is absolutely second to none and is the new benchmark for how retro collections should be presented. The emulation is spot-on and the addition of the watch feature letting you drop in on play is also great.
However, the games aren't always the classics that you might remember. There are a lot of simple military shooters in the initial group of games, a few space shoot-em-ups and a couple of genuinely weird but still quite tough Japanese-themed platform games to play, alongside a solitary NES RPG. It's a weird and not always compelling mix, especially when you hit that hard, money-gobbling arcade edge.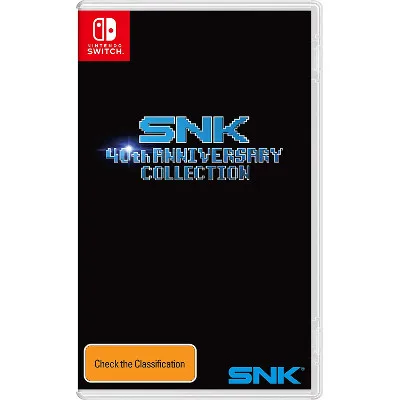 SNK 40th Anniversary Collection for Nintendo Switch
from Amazon
Relive the glory days of the arcade on the go with the Nintendo Switch version of the SNK 40th Anniversary Collection. Includes classic SNK titles like Ikari Warriors, Crystalis, Alpha Mission and more.
View details
We reviewed the SNK 40th Anniversary Collection on Nintendo Switch with a copy provided by the publisher.
SNK 40th Anniversary Collection
7.0 VERY GOOD
What we liked...
Superb history of SNK included
Watch feature makes it easy to drop into games
NES versions included for added value
What we didn't like...
Lots of concept repetition in the early games
Many games are unfairly hard
VERDICT
SNK's Neo-Geo history has been mined extensively, and it's great to see Digital Eclipse pay so much attention to the company's early history. Some of the games aren't classics, but there's enough here – especially once the DLC drops – to recommend it to retro gaming fans.
Available for Switch
For more information on how finder.com.au scores games, check our review guidelines.
---
More guides on Finder