Sniper Ghost Warrior 3 review: Lock and load screens
This stealthy shooter for PS4, Xbox One and PC may have flown under your radar and that might be for the best.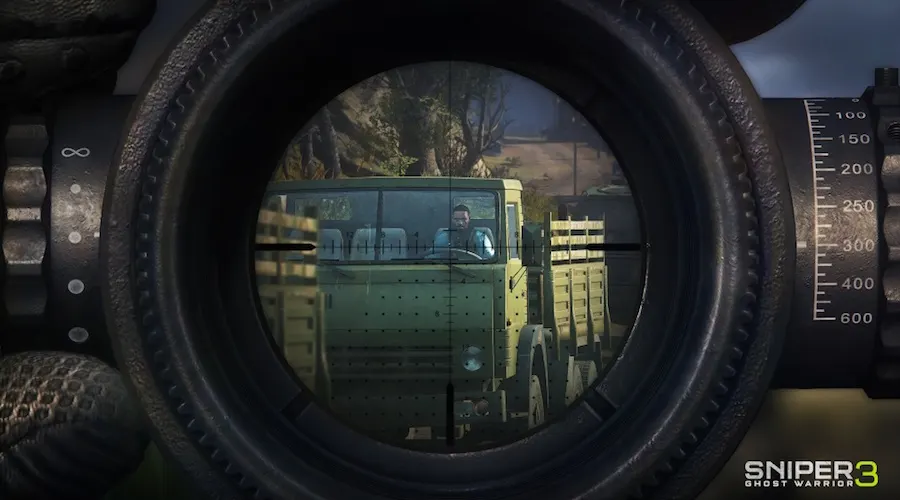 We're reader-supported and may be paid when you visit links to partner sites. We don't compare all products in the market, but we're working on it!
Reviewed on PlayStation 4 Pro
For the first time in the franchise, Sniper Ghost Warrior 3 (SGW3) is taking square aim at the open-world shenanigans of the Far Cry series. Rambling about the countryside, like a boy scout crossed with Lee Harvey Oswald, picking who dies next and from which extreme range or angle, was always gonna be a bullseye. Unfortunately, that's also been loaded in with a cliché plot that's muddled and without scope.
Let's get the worst stuff out of the way first: script, voice acting and load times. In SGW3 you must fill the incredibly generic boots of Jonathan "Jon" North, a JSOC operative who's lone-wolfing a mission to dismantle some Georgian separatists led by a mysterious bad-ass. Jonny Boy is also flanked by two femme fatale sharpshooters who use English like it's their fourth language. Oh, and you should also know that Jon is missing one younger, hyper-competitive brother. The prologue set two years before the main game has you reliving the failed mission which resulted in his kidnapping. We'd be very surprised if you couldn't connect the dots to see where all of this is headed.
The only elements of the narrative that did take us wildly by surprise were the uneven emotional shifts in the lines delivered, and the errors in the subtitles. Take the janky flow of the opening dialogue between the two bros, for example. In one sentence the brothers feel like beloved siblings and no-nonsense spec ops professionals, in the very next they're swearing and bitching at each other like Privates fresh out of boot camp. It's the same deal later on when Jon is flirting with his fellow operatives, or doing sit-reps with his faceless handler, Frank Simms. Jon's voice actor sometimes mistakes light ribbing lines for harsh antagonism. That, or the character is schizophrenic.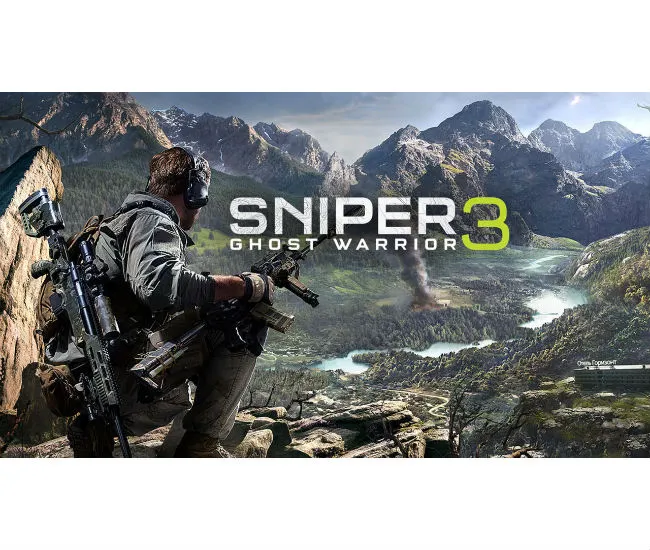 Click for Sniper Ghost Warrior 3
from ozgameshop.com
Go with the ultimate modern military shooter to fight against enemy! Order game from the Ozgameshop now.
View details
As for typos, a few people in Jon's life told us to "stay on mission [and] don't go rouge". We were also once told the benefits of preparation and "scouteing". You'll have plenty of time to ruminate on these curious spellings, thanks to ridiculously long load times. Starting a new mission on our PS4 Pro meant anywhere between two to four minutes of loading bar staring, and simple checkpoint reloads or mission retries are a criminal 30 to 45 seconds. The upside is that this open-world streams flawlessly once you're in it. Just don't die. Or, do die, but have a mobile game ready to play.
Aside from those frustrating elements, the gameplay experience in SGW3 is greatly improved over its linear predecessor. Along with taking the blinkers off the levels to offer players a gratifying sniper sandbox, CI has delivered a progression system tied to marksmen (Sniper), wet-working close-quarters operatives (Ghost), and the gung-ho meatheads (Warrior). You're also given weapon and ammo options that border on the obsessive.
In theory, this all sounds like a "play how you want and be rewarded with tactics-specific perks" deal, but it's not that in practice. No matter how much you level up your Warrior and Ghost skills, there's nothing more OP than throwing out your personal drone, marking targets from a county away and making them dead with a boomstick + telescope. The Warrior approach in particular is last resort only, as gunplay against incredibly perceptive AI feels waterlogged and too paint-by-numbers for our tastes.
Speaking of uninspired, there's not much in the way of novelty for your free time. The main missions on the various maps you're on (think: claustrophobia-inducing forests, blizzard-swept snowfields or vast derelict military installations) are satisfying and varied, but outside of that there's only so many village outposts you can chew through before losing your appetite. The Cryengine has delivered decent worlds that look AAA enough, but a dearth of side ops variation, random events to chance upon, or even vehicles to commandeer, means these wide open spaces are squandered.
Personally, we found our own fun by cranking the difficulty up to challenge mode, at which point we played what we liked to call "hole-in-one-in-the-head golf" by passing the controller between mates. You see, with challenge mode every shot is greatly affected by the wind speed, wind direction, weather, bullet drop, and lung control of Jon.
SGW3's greatest thrill is picking a person in another town, right on the edge of rendering limit, aiming at what looks to be ridiculously off target only to watch your round curve right into their beak (usually via a gratuitous slow-mo killcam). That is endorphins and XP plus, all of which will fuel your drive to slog through the mundane stuff to earn money and unlock even more ridiculous rifles and surprisingly multi-purpose bullets. This really is the best gameplay loop you can hope to get out of this.
When the gun smoke clears and the last casing drops, Sniper Ghost Warrior 3 stands as a fun yet significantly flawed shooter. This is CI Games' first foray into sandbox gaming and this small Polish team's fallen into a few pitfalls along the way, namely: horrific load times, unpolished narrative, deja vu side missions, and pretty landscapes which feel like you're playing Sniper Ghost-town Warrior 3.
This is not the Sniper game you're looking for
If you're feeling a little let down by Sniper Ghost Warrior 3, we recommend checking out Sniper Elite 4.
We reviewed Sniper: Ghost Warrior 3 on PlayStation 4 with a copy provided by the publisher.
Sniper: Ghost Warrior 3
6.0 GOOD
What we liked...
The intense difficulty of Challenge Mode

Decent array of guns / ammo types / perks to acquire
What we didn't like...
"May as well go make a coffee" load times
Uninspired VO and an unmemorable main plot
Levels feel either full of repetitive tasks or lifeless
VERDICT
If you've got a morbid fascination with turning heads into canoes over long distances, you're much better off playing Sniper Elite 4. Otherwise, you need to sit patiently and wait for the perfect opportunity. Only mark this as a serious target after much time, patching, and price drops.
For more information on how finder scores games, check our review guidelines.
More guides on Finder