SmileDirectClub
Get your pearly whites in line with SmileDirectClub Australia and it's clear aligners.
We're reader-supported and may be paid when you visit links to partner sites. We don't compare all products in the market, but we're working on it!
In a world where online shopping is the new normal, getting your teeth straightened without having to leave the house seems so temptingly convenient. SmileDirectClub has been making waves overseas for years now and has recently made an appearance in Australia with its clear aligners that you can purchase without ever having to step foot in a dentist's office.
But is it right for you? Read on for more information on who it's for, the costs involved and what the treatment is like.
What is SmileDirectClub?
SmileDirectClub is an at-home teeth-straightening company founded in the US in 2014. It offers home-use teeth straightening kits which can be ordered online. Customers eager to straighten their smile receive several sets of personalised, tight-fitting clear aligners which gradually shift their teeth into the desired position.
The clear aligners have several advantages over traditional metal braces. You can eat your favourite foods without fear of getting it stuck in the wires, it's easy to clean your teeth and, possibly the biggest benefit, the aligners can barely be seen.
How does SmileDirectClub work?
SmileDirectClub's clear aligners are designed to be worn for 22 hours a day and the average treatment time is 4-6 months. New aligners will be sent to you periodically depending on your personal treatment plan.
One clear selling point for SmileDirectClub over the competitors is the option for its Nightime clear aligner therapy. Suitable for those looking for a more discreet, flexible treatment plan, you'll only need to wear your aligners for only 10 hours at night, although this stretches your total treatment time to an average of ten months.
Just as traditional metal braces are often the recommended option for complex dental issues, Invisalign is better than SmileDirectClub for certain issues. If you're working with anything more than minor to moderate teeth correction you should consider discussing your needs with a professional.
Cost of SmileDirectClub
SmileDirectClub hopefuls start off with either a $79 remote impression kit sent through the mail or a free 3D imaging appointment in person at a SmileShop. Once you've been confirmed as eligible, you have two payment options, a one-time payment of $2,749 or two-year payment plan that adds up to $3,059.
To compare, the cost of Invisalign can be anywhere between $2,000 and $8,000 depending on how much alignment you need and how many adjustments are necessary. You could, however, be entitled to claim a portion of the cost back on your health insurance.
How does SmileDirectClub compare to Invisalign and braces?
Invisalign hit the orthodontics world back in 1997 and since then we've seen other brands offer transparent teeth alignment trays. While the offering is similar, the biggest difference is that Invisalign is sold and administered exclusively through dentists and orthodontists, while SmileDirectClub sells directly.
Compare SmileDirectClub to other teeth straightening aligners
Who is SmileDirectClub for?
SmileDirectClub's offering isn't for everyone. If you're looking for an easy and quick way to straighten your teeth and don't have an overbite, underbite or severe misalignment, then it could be just the ticket.
If you require bite correction, significant tooth rotation or need to move molars then a dentist or orthodontist-supervised method is more appropriate.
Is SmileDirectClub Australia covered by health insurance?
No, SmileDirectClub is not currently covered by private health insurers so you'll have to cover the cost out-of-pocket. You do, however, have the option to pay by monthly instalments over 24 months.
Pros and cons of SmileDirectClub
While there are many benefits to SmileDirectClub, including the comparatively lower costs, sometimes you do get what you pay for. In this instance, the cost savings means sacrificing the personal touch you would receive from getting braces or Invisalign through your dentist or orthodontist.
Here are some of the main pros and cons for you to consider before getting your own set of clear aligners.
Pros
You can do it on your own
Shorter time commitment as there are no regular check-ups
Total treatment time can be quicker than other methods
Price is significantly less than traditional braces or Invisalign
Cons
Not covered by private health insurance
Can only help with mild to moderate teeth alignment problems
No personalised communication or treatment
Aligners can take up to six weeks to make and ship
SmileDirectClub office locations in Australia
While you can easily order an at-home impression kit in the mail, SmileDirectClub also has several locations around Australia where you can have your 3D scan done including locations in:
Sydney
Parramatta
Melbourne
Brisbane
Adelaide
Perth
Latest offers for teeth straightening with SmileDirectClub and similar aligners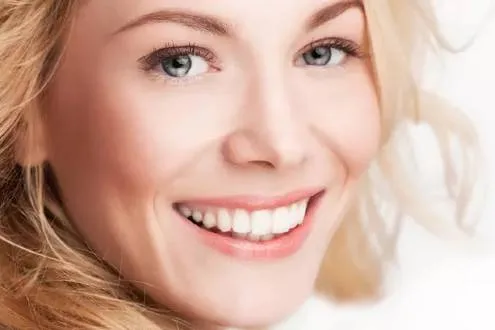 Sydney: Invisalign i7 aligners package
from Groupon
Straighten your teeth with a set of 14 (seven upper and seven lower) Invisalign i7 aligners with help from dentists with more than 25 years of experience in Sydney. These aligners are meant to work quicker than visible braces and are removable for easy cleaning and eating.
Learn more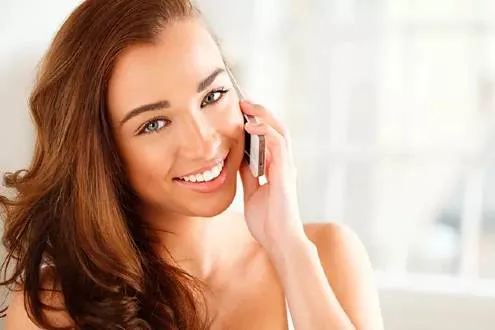 Brisbane: ClearCorrect orthodontics package
from Groupon
Straighten crooked teeth or uneven bites with ClearCorrect's clear aligners. You'll get up to six aligners throughout the treatment process to gradually shift your teeth. Aligners can be easily removed and replaced for eating and drinking.
Learn more
Frequently asked questions about SmileDirectClub
Is SmileDirectClub safe?
Like any other orthodontic treatment, you should consult with your dentist before signing up to make sure it's a safe option for you. You won't receive the same level of patient support or care that you'd get with traditional braces or Invisalign and the responsibility of wearing your aligners correctly is all up to you.
Does SmileDirectClub hurt?
Most people will experience some tooth soreness for a few days after wearing new aligners. A little soreness is a sign that your aligners are gently moving your teeth and is normal.
How soon do you start seeing results with SmileDirectClub?
You should be able to start seeing results within the first two months.
Is SmileDirectClub permanent?
No, even with traditional braces your teeth tend to move back to their original positions. Once your treatment is over, it's recommended that you use a retainer to help preserve your new smile.
More guides on Finder
Handypay Green Loan

A Green Loan from Handypay could help you make your home more energy-efficient. Handypay green loans are available up to $75,000 on terms of up to 10 years.