iRobot: Everything you need to know
The world's most popular robot vacuum cleaner has a lot to offer.
We're reader-supported and may be paid when you visit links to partner sites. We don't compare all products in the market, but we're working on it!
---
TV shows have been selling us the dream of the personal robot cleaner for decades and it's not hard to understand why. After all, who wouldn't want a device that promises to keep floors clean without any appreciable effort on the part of the occupant?
While we're still decades away from a completely autonomous robot maid as promised by The Jetsons, robot vacuum cleaners have been whizzing across household floors for years and automating what is arguably one of the peskiest household chores – keeping dirty floors clean. In fact, 20% of vacuums sold globally last year were robots, which makes robot vacuums the most successful consumer robot ever. The upward trajectory over conventional vacuum cleaners is only expected to accelerate in the coming years.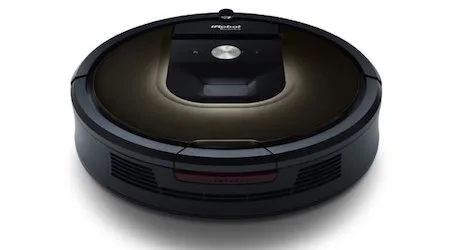 Purchase the iRobot Roomba 980
from Betta home living
iRobot's Roomba 980 features iAdapt 2.0 navigation, Self-Charging, Multi-room navigation and is available to purchase now.
View details
Of the 20% that are robots, 70% are from American tech outfit iRobot, which has sold over 14 million Roombas – the company's line of autonomous home vacuum cleaners.
iRobot launched the first Roomba floor vacuuming robot all the way back in 2002 and has since evolved to become a powerhouse of a brand in the industry. However, as the popularity of robot vacuums grows, so does the competition. With household vacuum cleaner brands like Miele and Hoover through to big name consumer electronic companies like Samsung and LG all vying for a piece of the autonomous vacuum cleaner market, the Roomba is certainly not short of competition.
Do you actually need a robot vacuum?
While owning a robovac can make household chores easier, you'll still need to keep your regular barrel or bag vacuum at hand. This is because robot vacuums cannot generate the suction of a conventional vacuum and, as such, are comparatively poor at removing dirt from carpet or rugs.
For a house with mostly hard floors, a robovac will do a good job of keeping the floors clean but you'll still – on occasion – need to give your house a once-over with your trusty drag-around vacuum cleaner, particularly with certain corners and edges that the robovac is incapable of reaching.
Those who live in a multi-storey home will want to keep in mind that robovacs are incapable of climbing stairs so can only clean a single level of your home. They are intelligent enough to sense when they have reached a step or ledge so you won't have to worry about it taking a tumble.
While robovacs run off battery power, you won't have to worry about remembering to charge it as most models are capable of finding their way back to the charging dock automatically. However, you will need to remember to empty out its dust bin to keep it operational.
Most robovacs are self-sufficient and should have little trouble in navigating themselves around the house without user input. They normally come with a remote control so you can change settings or direct the vacuum around a particular room manually.
If you have small kids or keep pets in the house and don't have time for weekly cleaning, a robovac can make for a good investment. You can program it to tidy your home every few days while everyone is out of the house to keep your floors looking clean.
How the iRobot Roomba products compare
At the time of writing, there are four Roomba models priced from $599 through to $1,499. Regardless of the model you choose, each is capable of cleaning most common floor types and will automatically adjust to clean carpets, tile, hardwood and laminate floors as it moves through your home.
All models are compatible with the Virtual Wall Barrier accessory that iRobot sells separately, which basically keeps Roomba out of the rooms you don't want cleaned.
The main thing that separates the budget models from the more expensive top-end models is the improved suction power. With a top-end model, you should - in theory - get a better clean on tougher surfaces like carpet and rugs.
---
iRobot Roomba 630
The Roomba 630 is iRobot's entry level model and it has all of the essential features that anyone buying their first robovac would be looking for. These include a low profile design for cleaning under furniture, onboard sensors that allow the Roomba to avoid stairs and other hazardous drop-offs and an inbuilt navigation system that will enable the Roomba to work its way around the home. There's also a handle for easy transportation between floors.
The 630 cannot be programmed to run on a schedule so you will need to manually press the "CLEAN" button located on the unit itself whenever a vacuum is needed.
---
iRobot Roomba 650
The Roomba 650 has all of the features of the 630 plus the addition of on-board scheduling, so it can be set to vacuum up to seven times per week without any manual intervention.
---
iRobot Roomba 866
Stepping up to the 866 throws in additional optical and acoustic sensors that iRobot claims can detect a higher concentration of dirt, dust and pet hair. The cleaning process is augmented with what iRobot calls AeroForce Extractors which can remove up to 50% more dirt, dust, hair and debris from all floor types than the 600 series. The brushless extractor means that the 866 is better equipped to handle hair without the head getting tangled or jammed.
---
iRobot Roomba 980
The Roomba 980 is iRobot's flagship model and adds a few extra bells and whistles – namely the ability to keep track of its location. This is a handy feature as it means the unit can resume cleaning at exactly where it left off or you can request it to only clean a specific spot or room in the house. The 980 ups the performance in the battery department, too, with iRobot claiming that it can run continuously for up to two hours before needing to be docked for charging.
There's also a "carpet boost" mode that automatically ups the unit's cleaning power as much as 10 times more than the 600 series whenever it encounters carpets or rugs. The 980 is also the only Roomba model that works with the company's "HOME" smartphone app, enabling you to clean and schedule from anywhere.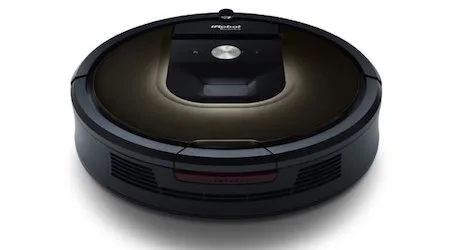 Purchase the iRobot Roomba 980
from Betta home living
iRobot's Roomba 980 features iAdapt 2.0 navigation, Self-Charging, Multi-room navigation and is available to purchase now.
View details
---
What about robomops?
Robot mops substitute brush sweepers and suction for cleaning cloths that not only scrub away dirt but also polish the floor and dry up after themselves. iRobot sells two models of robomops – the entry-level Braava Jet 240 and the premium tier Braava 380t.
---
Braava Jet 240
Much like the entry-level Roomba 630 robovac, the Braava Jet 240 has all of the essential features that first-time robomop buyers are likely to be looking for. The Jet 240's compact shape and size means it can get into hard-to-reach places, it can self-navigate around obstacles in its path and the unit will automatically return to its charging dock after a cleaning run.
---
Braava 380t
The 380t features a longer-lasting battery, turbo charge cradle for shorter charge times and is also equipped with a more powerful mopping system which should make it more suitable for tackling tougher stains on a variety of hard-surface floors. The 380t also boasts a more sophisticated onboard navigation system so it can keep track of where it has been and where it needs to go.
---
Picture: Shutterstock
More guides on Finder