Amazon Smart Home: Everything you need to know
With the help of Alexa, Amazon wants to make controlling your smart home as simple as having a conversation.
We're reader-supported and may be paid when you visit links to partner sites. We don't compare all products in the market, but we're working on it!
Given Apple's success with its voice-controlled digital assistant Siri, it's no surprise that other companies have followed suit with their own omnipresent virtual helpers. Online retailer Amazon was one of the first to enter the fray, launching Alexa alongside its debut smart-home device: the Amazon Echo smart speaker.
Like other voice-controlled digital assistants, addressing Alexa by name within range of Amazon Echo or another Alexa-enabled device will "wake" her up, allowing her to respond to a range of spoken requests. These include reading out the latest news, answering questions, delivering weather forecasts and managing your personal calendar.
While Alexa is supported on a handful of mobile devices like the Kindle Fire tablet and the Huawei Mate 9 smartphone, it's at the centre of a smart home where her skill set comes into its own with functions geared towards making home life more convenient and enjoyable. It's important to remember that Alexa needs a constant Internet connection to function since she relies on a cloud-based voice service to understand what you're saying.
What can Alexa do?
Automate your Amazon smart home
With a simple command of "discover my appliances", Alexa can automatically detect an extensive range of smart-home devices connected to your home network without you having to fiddle about with serial numbers or configuration settings. Once Alexa has scoped out your smart-home setup, you can simply tell her to "dim the kitchen lights", "turn up the heater" or any other command you'd normally have to perform manually through an app.
Alexa is compatible with an ever-growing list of smart devices, but here are some of the most popular:
Rachio water sprinklers
Garageio roller doors
Play music
Whether it's piped directly through Amazon Echo's 2.5" woofer or streamed through your Wi-Fi-enabled home stereo setup, Alexa can pump out tunes from a variety of music-streaming services including Spotify, Pandora, iHeartRadio, TuneIn and Amazon Prime Music. Other services like Apple Music and Google Play Music can't be streamed directly but can be played by pairing a phone or tablet with an Alexa-enabled device and using it as an external speaker.
Along with streaming music, Alexa can also read audiobooks to you from your Audible library as well as play podcasts from TuneIn's 5-million-strong catalogue.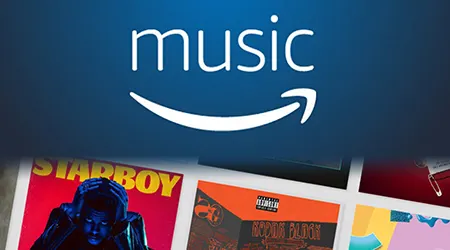 Sick of Spotify? Get 30 days of Amazon Music Unlimited for free
from Prime Video
If your music streaming provider can't keep up with your eclectic tastes, try out Amazon Prime Music for 30 days completely free.
View details
Shop
Forget to pick up those blasted batteries again while doing your weekly shop? Not a problem: just ask Alexa to order you some through Amazon. So long as you're an Amazon Prime member, you can simply tell Alexa to order you anything you need instantly, all without lifting a single finger. Don't despair if you're not a Prime member; you can still ask Alexa to add an item to your shopping cart that you can manually check out later, or you can have Alexa add it to your shopping list to ensure you won't forget it during next week's shop.
Make calls
Why bother pulling out your phone to make a call when you can ask Alexa to do it for you? Not only are the calls hands-free, they're free as well, although you're limited to only calling and messaging other Echo device owners.
Learn new skills
One of the greatest advantages Alexa has over other virtual assistants is her flexibility. Thanks to the Alexa Skills Kit, an open software development platform released by Amazon, anyone can build tools to expand Alexa's functionality and share them with the rest of the world. These tools expand Alexa's repertoire dramatically. For example, while Alexa does not have native support for ordering food from Domino's Pizza, by enabling the Domino's Pizza skill, you can use the power of your voice alone to summon a piping hot Supreme directly to your door.
Smart-home owners are especially well served by the Alexa Skills Kit. The speed at which new skills are developed and released means support for the latest smart devices typically comes to Alexa much faster than competing virtual assistants.
What devices support Alexa?
Support for Alexa is constantly growing, with Alexa-enabled devices coming from both Amazon and third-party manufacturers like Logitech and FABRIQ, although Amazon's Echo smart devices remain the showpieces for what Alexa can do. While all Echo devices offer the same core Alexa functionality, they each fill different roles in the smart-home ecosystem. Unfortunately, Amazon does not sell its Echo devices here in Australia yet, but you can order an Echo from America and have it shipped to Australia. However, you won't have access to all of Alexa's functions.
The first and most popular of Amazon's smart devices, the original Amazon Echo is a tall, slim, cylindrical smart speaker packing a 2.5" woofer and a 2" tweeter for high-quality audio playback. It supports all of Alexa's standard functions and retails for $149.
Buy an Amazon Echo from Amazon Australia
---
At roughly an eighth the size of Amazon Echo, Amazon Echo Dot is functionally identical to its bigger brother in every aspect apart from its speaker. Instead of Echo's large, high-quality speaker, Echo Dot features a much smaller built-in one designed more for conversing with Alexa than playing music. If you do want to listen to music through Echo Dot, it's a good idea to hook up a set of external speakers either via Bluetooth or a 3.5mm audio cable. While this makes Echo Dot less of an all-in-one solution than its larger sibling, the dramatically lower $79 price tag more than makes up for it.
Buy an Amazon Echo Dot from Amazon Australia
---
Portability is what Amazon Tap brings to the table, shrinking Amazon Echo's size by half and adding in a battery that can power nine hours of continuous music playback. Amazon Tap retains all the Alexa functionality built into Amazon Echo excluding the ability to make calls. However, since Alexa only works when connected to the Internet, if you take Amazon Tap with you to areas without Internet access, Alexa will not respond to voice commands or provide any of the aforementioned services.
Amazon Tap retails for US$129.99
---
Sporting a 5MP, depth-sensing camera and built-in LED lighting, Amazon Echo Look combines high-quality, hands-free selfies with on-demand fashion advice in a device quite unlike any other on the market. Echo Look is designed to live near your wardrobe, and as you try on different outfits, you can ask Alexa to use Echo Look's camera to take full-length, high-definition photos and videos of you without having to mess around with selfie sticks or auto-timers. You can then view these images and videos on your phone for a more comprehensive appraisal of your outfit than you could ever achieve with a regular mirror.
If self-assessment isn't enough, you can get a second opinion by using Echo Look's Style Check service. A machine-learning algorithm built on the advice of a team of fashion specialists, Style Check compares photos of your different outfits and determines which one suits you better based on factors like colour, fit and current fashion trends. The algorithm behind Style Check is constantly evolving based on user feedback and input from fashion experts, ensuring it remains up-to-date with what's hot and what's not.
While you cannot use Echo Look to make calls to other Echo owners, it fully supports the rest of Alexa's features. Unfortunately, you cannot purchase Echo Look outright; you can only purchase one after receiving an invitation. With an invite, Echo Look costs US$199.99.
---
The latest Echo product is as much a tablet as a smart speaker, packing a 7" touchscreen and a 5MP camera in addition to two 2" stereo speakers. These extra gadgets give Alexa the ability to make and receive video calls to other Echo Show owners as well as display visual media in response to your verbal requests. For example, Alexa can play music videos or pull up the lyrics while you're listening to your favourite tunes or play flash briefing videos summing up the current news from outlets like CNBC or Fox News. Smart-home owners can take further advantage of Echo Show's screen to view live feeds from compatible security cameras and baby monitors.
As the latest and most advanced Echo device, Amazon Echo Show retails for US$229.99.
---