Small business cash loans
Discover how to give your small business the boost it needs when you can't draw on your cash flow and assets.
We're reader-supported and may be paid when you visit links to partner sites. We don't compare all products in the market, but we're working on it!
When it comes to your small business, you want to look at ways to invest in your operations without taking too much money directly from your business or your personal finances. This is where a small business cash loan can help. Sometimes, business expenses will crop up that you need to cover. You could need emergency funds to fix a storefront or to replace vital equipment or to fund business growth and expansion.
Whatever your need, if you don't have the ready money or you don't want to negatively impact your business's cash flow or your personal finances, you might want to consider a small business cash loan.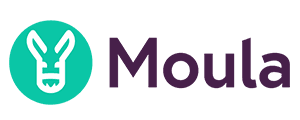 Moula Business Loan
Borrow up to $250,000
Flexible lending criteria
No hidden fees

100% confidential application
Moula Business Loan
An unsecured business loan with online application and no upfront or early repayment fees.
Interest rate type: Fixed
Loan security: Unsecured
Upfront fee: 2% Establishment fee
Minimum loan amount: $5,000
Maximum loan amount: $250,000
Maximum loan term: 2 years
Compare a range of business finance options
What is a small business cash loan?
A small business cash loan is a short-term financing solution that is designed for small to medium-sized businesses. These loans are similar to payday loans in that they have a fast turn-around time and are flexible in terms of who the lenders choose to lend to. Business owners may choose to take out a small business loan to fund business expansion, to pay for emergency business expenses or to invest in their business operations.
How do these loans work?
Business owners apply for these loans and, if approved, are usually sent the money within three business days. Approval differs between lenders, but it is usually based on how long the business has been in operation, how long you have been operating in your current location and how much your business income is in sales per month. Small business cash loans are usually for between $1,000 and $250,000, with the loan amount you're approved for dependent on how much your business makes per month.
How to compare cash loans for small businesses
While this is a relatively new and innovative loan concept, there are still a few lenders offering small business cash loans and so it is worth comparing your options. Here are a few things to keep in mind when comparing business loan products:
Loan amount

As mentioned, the typical loan amount offered by small business cash lenders is $1,000 to $250,000. However, the loan amount you're approved for will likely depend on your monthly business revenue.

Loan terms

The loan terms for this type of finance are considerably shorter than with other types of loans. You will usually be required to pay the loan back within one year, with some lenders requiring repayment within six months. Make sure you opt for loan terms that you can afford and that work with your business's cash flow.

Approval and turn-around time

Most small business cash lenders operate online, making for a quick and simple application process. You'll usually find out if you've been approved quickly, with some lenders able to tell you within minutes, and you can have the money in your account within a matter of days.

Repayment schedule

The repayments schedule is usually determined on a case-by-case basis and so is harder to compare before you apply. Be sure to only agree to a schedule that will have the smallest impact on your business finances.

Fees

Depending on the lender you opt for, you will be charged certain fees for the loan. Check to see what fees you will be charged upfront for applying for the loan as well as any ongoing fees in the form of interest or account-keeping fees.
How to weigh up the benefits and drawbacks
Quick approvals. These loans are approved quite fast and you can have your loan approved in as little as 24 hours.
Options for bad credit applicants. Some small business cash loans are available to people with less-than-perfect credit. Keep in mind a higher rate may be charged.
Easy application. Most lenders allow you to plug your business accounting software into the loan application so your business can be evaluated quickly.
Higher interest rates. The majority of lenders will be more expensive than standard bank loans due to the higher risk and shorter loan term.
Short repayment term. These loans come with a short repayment term, usually a maximum of 12 months. You can get an extension on your loan term, but this will mean that you will pay more.
What are the risks?
Terms and conditions you are not comfortable with.
As with any loan, you must read the terms and conditions and fully understand and be comfortable with them. Small cash business loans offer shorter loan terms, higher interest rates and stiffer penalties than other types of loans. You must be comfortable with these terms before signing up for one to avoid problems with repayments.
Loan amounts you don't need.
Just because you are eligible for the maximum loan amount doesn't mean that you should apply for it. Only apply for what you need and what you can confidently repay.
How to apply for a small business cash loan
Applying for a small business cash loan is simple. You can compare your options, and once you have found a loan product that appeals to you, click the "Go to Site" button. You will then be safely redirected to the online application form.
Eligibility
You will need to meet the following criteria, set forth by each individual lender:
Have been in business for a certain amount of time
Have been at your current business premises for a certain period of time
Earn a certain amount of revenue per month
Documents
You will also need certain business documents to apply. These, again, will differ depending on the lender you choose to apply with. The following are the typical documents you will be required to provide:
Financial statements from your business
A copy of your current business's rental lease
Identification documents (driver's licence, Medicare card or passport) for company directors and applicants
Documents related to the security you're providing (if applicable)
Need to manage cash flow?
If your small business has unpaid invoices, invoice financing could be an option. It uses the outstanding invoices as security and comes with reduced risk, no asset requirement or no interest payments.
Compare invoice financing products below.
More guides on Finder