Slow cooker Finder: How to choose the perfect model for your home
Manual or programmable? Round, oval or rectangular? Budget or high-end? We'll answer all your slow cooker questions and help you find the perfect model for your kitchen..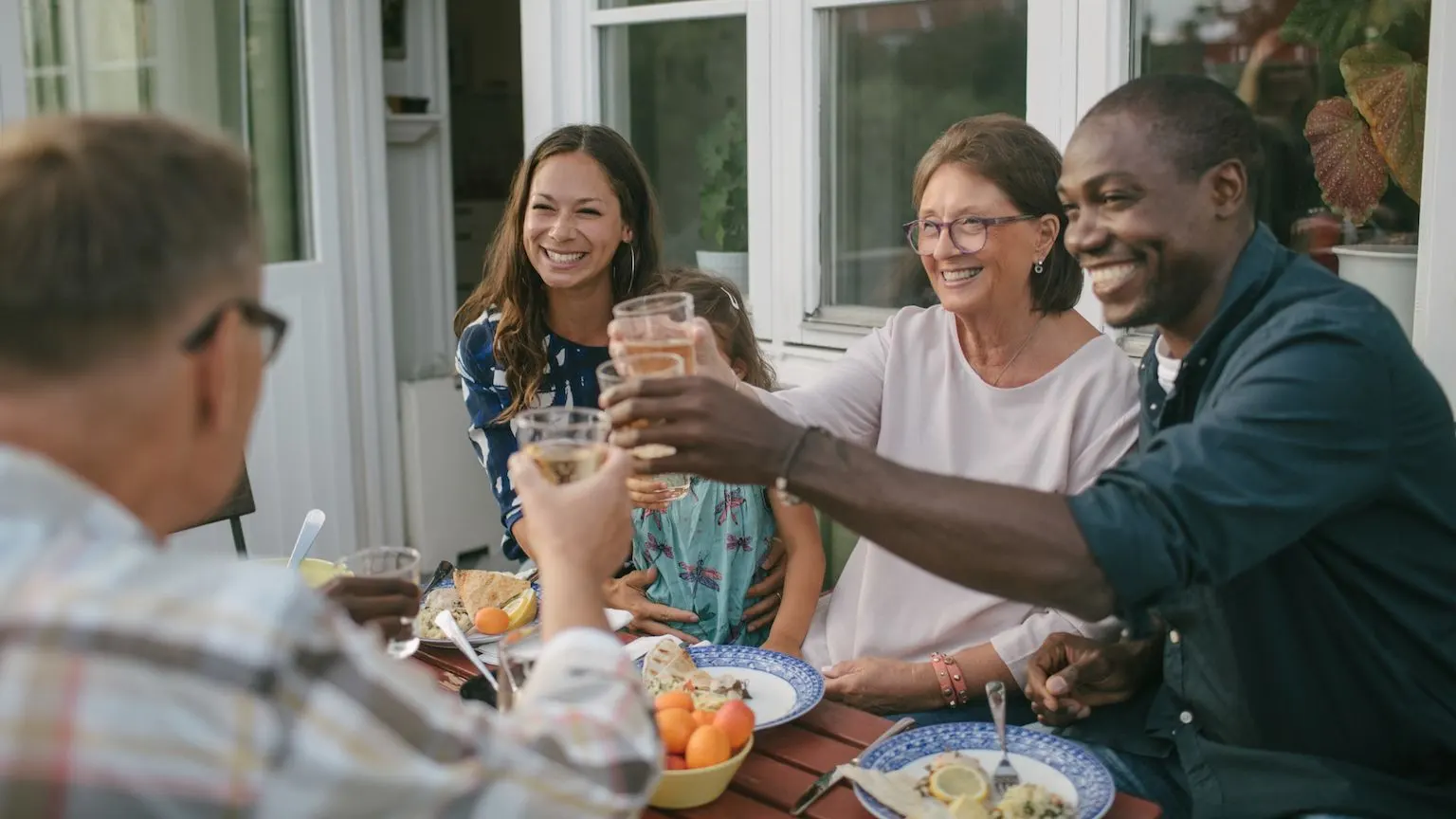 We're reader-supported and may be paid when you visit links to partner sites. We don't compare all products in the market, but we're working on it!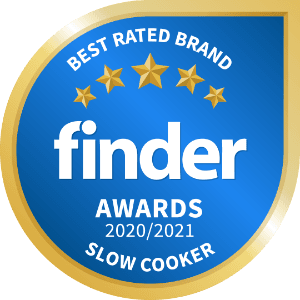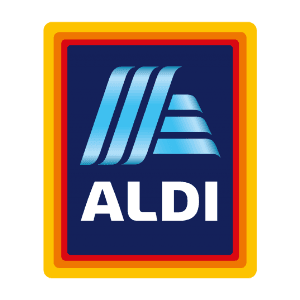 Best Rated Slow Cooker Brand: ALDI
Winning the slow cooker category for the second year in a row, ALDI's Ambiano slow cooker rated highest for value for money, and 100% of those surveyed would recommend it.
Quick facts about slow cookers
Slow cookers allow you to cook healthy meals without needing to constantly monitor the pot.
When comparing slow cookers, consider the size, ease of use and price.
Prices usually range anywhere from $30 up to $300.
Compare slow cookers
What is a slow cooker?
A slow cooker can be a useful kitchen appliance for time-poor home cooks. It uses low temperatures to cook roasts, casseroles, curries, soups and more over a long period of time.
You can make meals to feed a whole family without constant monitoring it while it's cooking. Simply turn it on before you leave for work in the morning and then have a hot dinner waiting for you when you come home. Since only one pot is used, it's also usually pretty quick and easy to clean up afterwards.
Of course, slow cookers do have their downsides. The obvious drawback is that the cooking process takes hours, so they're not a great choice if you prefer fast food, and they also take up a fair bit of space in your kitchen cabinets.
What types are available?
There are two main types of slow cookers available:
Manual slow cookers. These traditional models are easy to operate and usually the most affordable option. Using them is as simple as switching on your desired setting – many models only have low and high settings, but some also offer a medium setting – and then switching the cooker off manually when your meal is done. These models don't have timers, but some will also feature a "keep warm" mode to ensure that your meal is ready to eat whenever you are.
Programmable slow cookers. These more advanced models offer more control over your cooking and are priced at the higher end of the scale. They feature digital controls and an electronic timer so that you can program your appliance to follow a recipe, and they will usually switch over to "keep warm" mode when the cooking time is completed.
How to compare slow cookers
Slow cooker prices range from around $30 to approximately $300. Manual models are cheaper than programmable models, while larger-capacity cookers obviously cost more than smaller appliances.
Make sure you consider the following factors when searching for the best slow cooker:
Size and shape
Slow cookers can be oval-shaped, round or rectangular. The smallest slow cookers start at around 3-4.5 litres and will be more than adequate for singles and couples. If you're cooking for four or more people, you'll want to consider models of 5 litres and above. The biggest slow cookers top out at a capacity of around 8 litres.
Make sure it can fit in your kitchen cupboards or on your benchtop and check the specs sheet for a list of the cooker's physical dimensions.
Ease of use
Check how practical the slow cooker will be to use regularly. Are the controls easy to reach and clearly labelled? Is there an indicator light so you know the cooker is working? Is there an automatic setting (which starts out on high and then switches to low once it reaches a certain temperature) for extra convenience?
Is the pot oven and microwave-safe if you need to reheat your food? Does the lid fit securely and can you easily see through it to check on the progress of your food?
Sear function
An increasing number of slow cookers also allow you to sear meat and veggies before the slow cooking process begins. Some offer this functionality by allowing you to use the slow cooker pot on your stove top, while others come with one or more searing settings built in.
Many slow cooker recipes do require you to sear or brown your ingredients first, so this can be a very handy feature to have. It'll also help minimise your washing up by ensuring that you only use one pot.
Cleaning
Consider how easy the slow cooker will be to clean. If the pot is dishwasher safe, will it fit in your dishwasher? If not, does it fit in your kitchen sink? Make sure to check if there are any gaps where food could accumulate and be difficult to clean out.
Delayed start
Check whether the slow cooker comes with a delayed start timer so you can program it to begin cooking at a specific time – for example, so your dinner will be ready 10 minutes after you get home from work.
Warranty
It's also worth checking the length of the warranty that comes with the slow cooker and exactly what it covers.
Slow cookers vs multi-cookers
One other appliance you'll come across when shopping for a slow cooker is the multi-cooker. As the name suggests, a multi-cooker is an appliance that can be used for a variety of cooking styles, including slow cooking.
You can use a multi-cooker for:
Slow cooking
Pressure cooking
Steaming
Roasting
Frying
Baking
Sauteing
And more
It can replace multiple kitchen appliances with one jack of all trades, helping you save on storage space in the kitchen. However, they usually cost a little more than most slow cookers.
If you think a multi-cooker might suit your needs better than a slow cooker, check out our multi-cooker buying guide.
Alternatively, if you're looking for a little extra help in the kitchen, you might want to check out our all-in-one kitchen appliance buying guide.
Three things to consider
Before you rush out and buy a new appliance, it's worth pointing out that a slow cooker isn't always the right choice for everyone.
They're not always straightforward. While slow-cooked meals are undoubtedly convenient, many recipes require additional cooking steps (such as browning or sauteing) before the food can be put into the slow cooker on low heat. As a result, the cooking process may be a little more involved than you might anticipate.
Watch for power outages. If there's an extended power outage when you're not home but your slow cooker is in action, your dinner could be ruined.
They're big and bulky. Slow cookers aren't compact, so you'll need a decent amount of storage space if you want to invest in one. And if you don't have a whole lot of space to spare in your kitchen, you'll need to be sure you'll get enough use out of your slow cooker to justify the amount of room it takes up.
Best rated slow cooker brand award breakdown
| | Total Score | Overall rating | Value for Money | Cleaning & maintenance | Cooking performance | Features & functions |
| --- | --- | --- | --- | --- | --- | --- |
| Ambiano (Aldi) | 8.13 | 4.43 | 4.43 | 4.17 | 4.39 | 4.17 |
| Breville | 8.09 | 4.40 | 4.28 | 4.42 | 4.28 | 4.28 |
| Target Essentials | 8.02 | 4.41 | 4.23 | 4.27 | 4.41 | 4.23 |
| Kambrook | 7.96 | 4.34 | 4.30 | 4.12 | 4.32 | 4.36 |
| Sunbeam | 7.80 | 4.27 | 4.22 | 4.29 | 4.27 | 4.18 |
| Russell Hobbs | 7.75 | 4.16 | 4.24 | 4.24 | 4.28 | 4.08 |
| Crock-Pot | 7.67 | 4.20 | 4.11 | 4.17 | 4.22 | 4.11 |
| KitchenAid | 7.62 | 4.14 | 4.19 | 4.14 | 4.33 | 4.14 |
| Other | 7.41 | 4.00 | 4.27 | 3.95 | 4.18 | 3.95 |
| Kmart | 7.39 | 3.98 | 4.22 | 3.92 | 3.92 | 3.88 |
| Smith + Nobel | 6.81 | 3.50 | 4.00 | 4.00 | 3.93 | 4.00 |
Data: Finder Retail Brand Survey, 2020, Kantar. Metric out of 5 stars unless indicated. Methodology and more info.

Previous Retail Awards
More guides on Finder