Skydiving in Sydney: A guide to the top experiences, locations and deals
A once-in-a-lifetime experience for thrill-seekers, here's everything you need to know about skydiving in Sydney.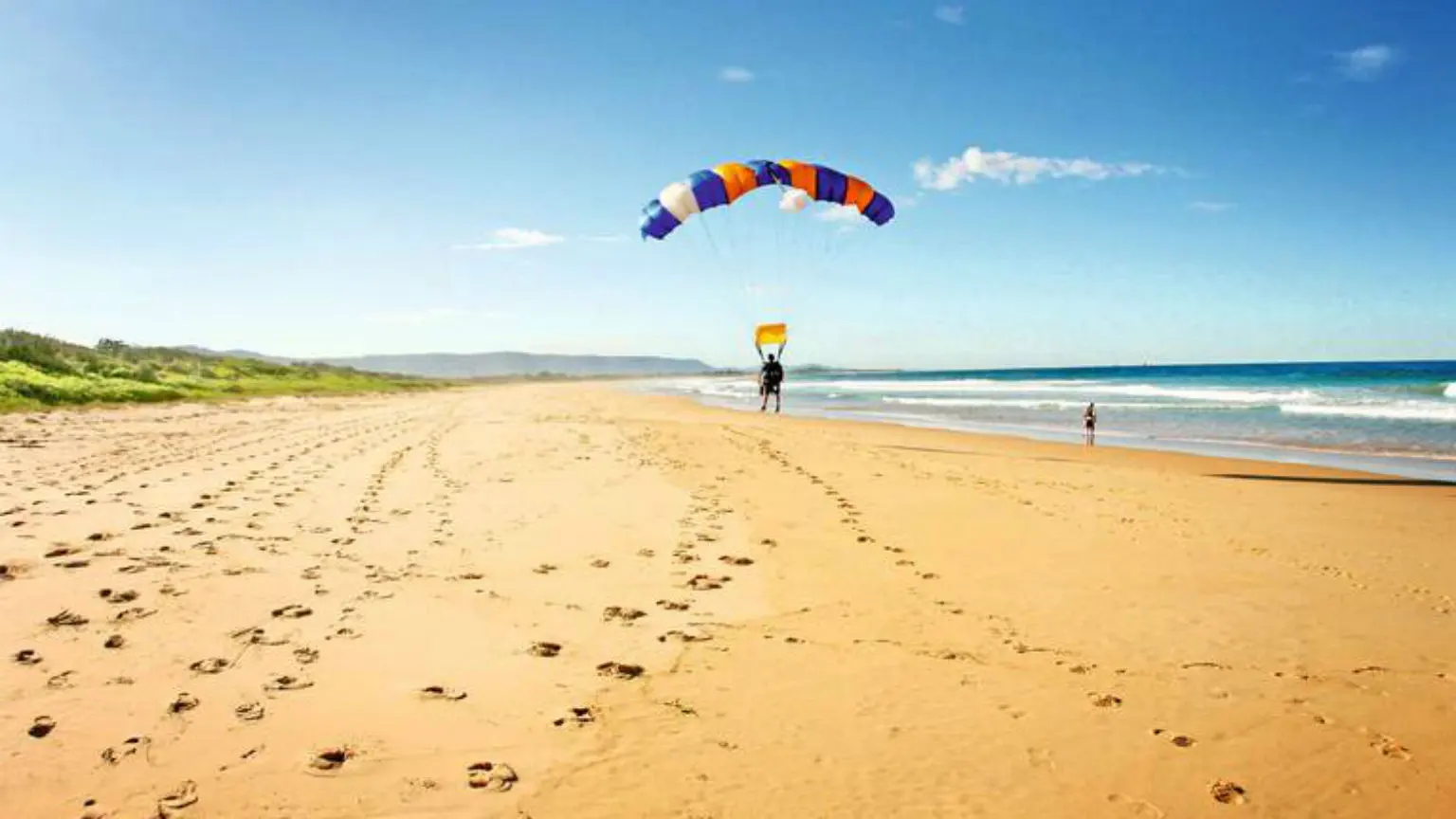 We're reader-supported and may be paid when you visit links to partner sites. We don't compare all products in the market, but we're working on it!
See Sydney and its surrounding areas from the best vantage point during a skydiving experience. Jump out of a plane with nothing but a parachute strapped to your back, then free-fall with the wind rushing past you until you safely reach the ground.
If you're considering a skydiving experience for yourself or you want to purchase a skydiving voucher as a gift, check out our guide with everything you need to know about skydiving around Sydney.
Where can I book a skydiving experience in Sydney and surrounding areas?
Our top picks: Skydiving experiences you can book in Sydney and its surrounds right now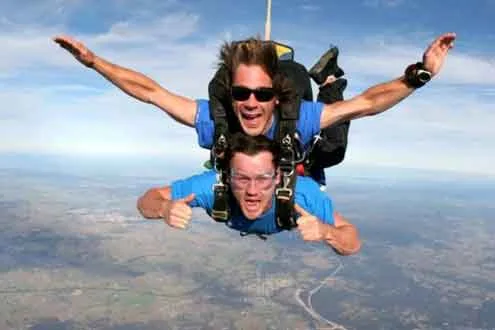 Tandem Skydive over the Hunter Valley
from RedBalloon
Best for: Value
Highlights:
Overlook the wine region of the Hunter Valley during your flight
Glide under the parachute for over five minutes
Spend the afternoon exploring the Hunter Valley after your skydive
View details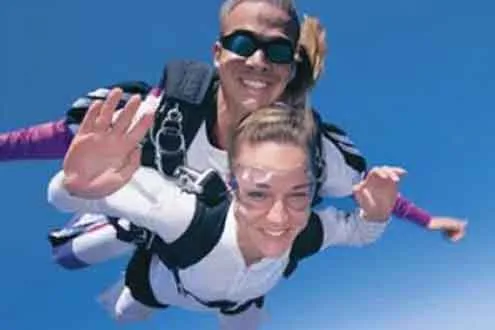 Sydney Tandem Skydive
from Adrenaline
Best for: Price
Highlights:
Great introduction to skydiving
Friends and family can watching from the viewing area
Overlook views of the coastline, Blue Mountains and city skyline
View details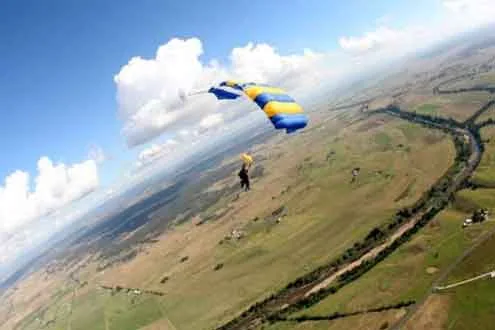 Sydney-Wollongong Tandem Skydive
from Skydive Australia
Best for: Views
Highlights:
Sydney's only beach skydive
Views of Wollongong and South Coast beaches
Experience a short burst of free fall with a gentle fall under the canopy
View details
Skydiving in Sydney: Compare experiences, locations and more
Does your company belong in this list?
---
Ready to take the plunge? Latest skydiving deals in Australia
---
Frequently asked questions about skydiving in Sydney
Where can I skydive in Sydney and its surrounds?
Wollongong: 1.5 hours south of Sydney
Picton: 1 hour south-west of Sydney
Hunter Valley: 3.5 hours north of Sydney
Newcastle: 2.5 hours north of Sydney
Can I skydive solo?
You can not skydive solo until you have completed the AFF (Accelerated Free Fall) stage 1 course. Most skydiving centres run these courses which include ground training and classroom work before jumping wearing your own parachute with two skydiving instructors either side of you. You can then progress to stages 2-9 and even go on to acquire your A-Licence Full Solo Course.
What should I wear for skydiving?
You must wear enclosed shoes. It's best to wear clothes that are comfortable and loose fitting. Most skydiving companies will provide you with a jumpsuit to wear over your clothes for your jump. Leave accessories, including jewellery and watches, at home so you don't lose them mid-air.
What is the minimum age for skydiving?
The minimum age for skydiving in Australia is 12 years old. Permission from a parent or guardian is required for people under the age of 18 wanting to skydive.
Can I take my GoPro skydiving?
For safety reasons, most skydiving companies will not let you take a GoPro on your dive. Instead, you can purchase a video and/or photo package that documents your skydiving experience.
---
Q&A with someone who has skydived
We asked adrenaline junkie and Finder Crew member, Shirley Liu, some burning questions about skydiving, and she told us everything we've always wanted to know.
What's the scariest part of the experience?
The scariest part is when you've spent about five minutes on the plane and you've realised what you've committed to – there is no backing out now.
Did you feel safe throughout?
Yes, I did. Everyone goes through individual checks to ensure your harness is put on correctly. You're also attached to a professional skydiver who skydives as their full-time job – that probably made me feel most safe.
What is the view like? Do you remember it fully?
The view is nothing short of amazing – though I think the location really matters in this case. I skydived right next to the beach, so all you could see was the beautiful beach and the mountains right next to it. I still remember it fully. When you initially drop you actually spin for a bit, so you get a full, 360-degree view in a matter of seconds.
Which part did you enjoy the most?
The first couple of seconds when you drop – you can try and scream but you're dropping so fast that you can't even hear yourself. It's completely free fall so your stomach drops and the adrenaline is rushing.
Was it particularly cold?
It was, but you're wearing skydiving gear so it keeps you warm. You also wear goggles to protect your eyes from the wind.
Not at all, I actually landed on my feet. Some of my friends landed on their butts but it wasn't painful.
Yes! I'd love to try a different location.
Anything else you'd like to share?
The location you choose really matters – aim for a view you know you'll enjoy. Also, in most cases, the base cost of your ticket only covers the skydiving. So if you want photos and videos, you usually need to pay extra. In my case, I opted for the video and took screenshots as photos. You'll love it! It's an experience you won't forget, promise!
More guides on Finder