Finder makes money from featured partners, but editorial opinions are our own.
Sites like eBay: Find websites similar to ebay.com.au
The best online marketplace sites like eBay Australia.
Searching for an auction website alternative like eBay that offers you heaps of rare, boutique or personalised items? While eBay might be your dedicated go-to, there are other sites like it that are just as good – if not better – because they specialise in merchandise and services.
If you're looking for event tickets, you might be in luck with Viagogo. This ticket reseller marketplace is a reliable, world-renowned outlet that sells hot and sometimes sold-out tickets at varying prices. Or perhaps you'd like to see what other independent labels and budding designers are selling online? Custom product and artwork website Zazzle or custom phone cover retailer The Dairy might just have the answer.
Whatever you're after, there's a bunch of alternative websites like eBay that can meet your needs. And while you're at it, why not check out if we have a coupon code with them to save you even more? Couldn't hurt, right?
Alternatives to eBay
LightintheBox
Viagogo
GraysOnline
Auction4Free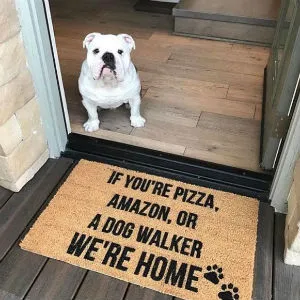 1. Amazon
Perhaps the site most like eBay is Amazon. This online marketplace lets its users sell their unwanted goods at a set price, meaning you can snap up a bargain for less.
Amazon is part department store, part marketplace. While you can purchase goods directly from them, such as Kindle eBooks, you can also purchase items off its users. Amazon is well regulated, with some sellers choosing to use Amazon itself to fulfil their
Amazon is a trusted and secure website that offers payment fraud protection for its buyers
The sites's A-to-Z Guarantee Program means if you're unsatisfied with your product you can make a claim for reimbursement, just like eBay
Gift messaging service allows customers to write notes on packages that are to be sent as presents to others
---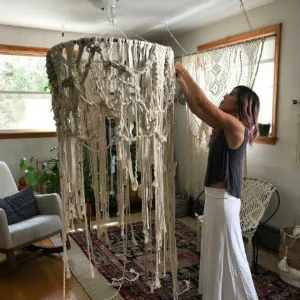 2. Etsy
Designed to be just like your local neighbourhood market online, Etsy is made up of individual sellers -- most of which make their own goods.
One of the great things about Etsy, is that the majority of items are unique, handcrafted and one-of-a-kind and are usually designed by the seller themselves. While you won't find any big brands here, you'll definitely find something special.
Etsy is a secure marketplace, so you shouldn't have to worry about providing your payment details here
Browse through millions of unique items that you likely won't find anywhere else
Gift cards are available
---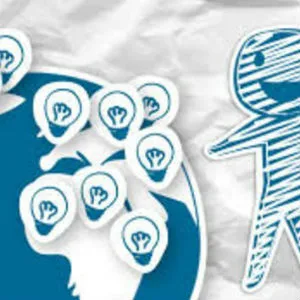 3. DesignCrowd
Like eBay, DesignCrowd allows you to wander the marketplace of creativity in search of the right product for your needs.
DesignCrowd is a website service like no other. It doesn't offer physical items for purchase like eBay, but instead offers design services for anyone seeking to have their logo / website / promotional item designed. Their pool of creatives is over 400,000
Over 400,000 professional designers at your fingertips
Logo and website design
30 day money back guarantee if you're unsatisfied with the designs proposed for your project
Set your own budget for your projects
---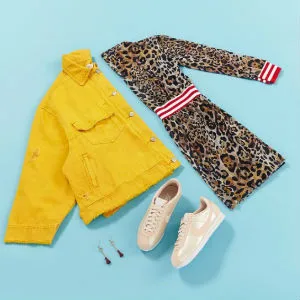 4. ASOS
Shopping for boutique and vintage wears has never been easier than with ASOS Marketplace. Like ebay.com.au it's a great place to find your new favourite outfit.
Searching for a unique piece? Vintage perhaps? That's where ASOS Marketplace comes in. It provides independent labels and vintage boutiques a platform to sell their items to all of ASOS's customers. Everything on offer is guaranteed to be the genuine item
Guaranteed Fashion not Fakes
Make Me An Offer option allows you to 'haggle' for a better price
Paypal payment only, assuring you of Paypal's payment protection
Feedback system to build confidence in stores
Returns within 14 days
---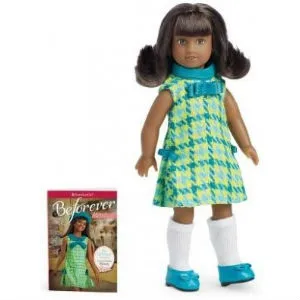 5. Fishpond
Looking for the best price on a range of items? This Australian site buys and sells everything from home and sporting goods to books, DVD's and music.
Fishpond aim to have Australia's lowest prices and offer items from sellers around the world. As they never hold the goods themselves, shelf space is limitless, meaning you can find all sorts of items you never knew you needed.
Shipping is included in the price for Australia and New Zealand deliveries
Get a full refund on your goods for up to 30 days if you're not satisfied
Huge range of stock and sellers from around the world
---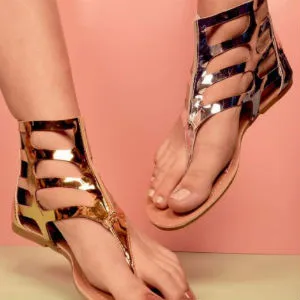 6. Bonanza
Like eBay, Bonanza is an online marketplace that provides a platform for individuals and independent retailers to meet with buyers, browsers, and collectors from all over the world.
Bonanza was actually named as the 'Best eBay alternative' by the eCommerce Guide. We'd recommend checking out the fashion section (where items vary from one day to the next) in addition to scouring for hidden gems in the art and collectibles section.
Bonanza promotes itself as 'seller friendly' and has a very user-friendly business platform, meaning sellers don't have to worry about the nitty gritty
Bonanza has received many awards and positive feedback, including being named best overall online marketplace (ahead of eBay and Amazon) by EcommerceBytes in 2014 and making it into the Times Top 50 Websites.
You don't need to have an account to shop with Bonanza, no sign up is necessary
---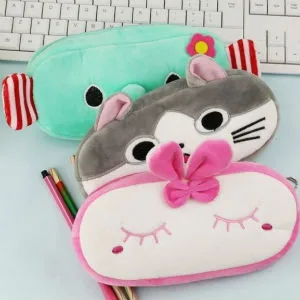 7. AliExpress
Like eBay, you can buy anything from electronics to jewellery, apparel, automotive products, entertainment appliances and much more from AliExpress.
Founded and managed by AliBaba, AliExpress has international reach – meaning you can purchase goods from anywhere in the world.
The refund policy is all about protecting the buyer from cheap products and fraudsters.
A massive, diverse range of products, giving you an impressive choice
AliExpress works with different sellers and they offer a seller guarantee that all orders will be delivered – those that aren't will be fully refunded
---
10. Viagogo
A similar resale and auction site to eBay, specialising in the resale, exchange and purchase of event tickets.
Avoid ticket scalping and scams when it comes to buying your entry to events with Viagogo. This online marketplace provides ticket holders the opportunity to sell their unwanted tickets for a set price. Viagogo acts as the mediator and monitors all transactions to ensure all sales are fulfilled and you get to that concert / game / festival / musical that you have your eye on.
Every transaction guaranteed by Viagogo
Tickets delivered by world-class courier services
Tickets are guaranteed to be valid and received on time. If this is not the case Viagogo will step in to replace or refund your purchase
As a seller, you're guaranteed to receive payment for your item on time
---
11. GraysOnline
Consider this an all-Australian alternative version of eBay. GraysOnline is an online retail and auction company that sells everything from electronics to jewellery direct from the manufacturer and distributor.
GraysOnline is an online auction site that sees manufacturers and distributors auction off their items for you to purchase. Just like eBay, you can expect there to be all manner of products available to bid on, from office chairs and construction equipment to necklaces and cases of wine. Yup, there's nothing too large or too small to be auctioned off on GraysOnline. And with over 120,000 items being listed every month, there's plenty to purchase.
Over 120,000 items listed monthly for both industrial businesses and everyday consumers
Trusted Australian company
30 day returns
Some items allow you to purchase extended warranty
---
12. Auction4Free
The name says it all: like eBay, you can buy and sell items - only this site is all about getting to do it absolutely FREE.
Yup, even adding your listing to the Red Hot Deals section is a free service. Because really, why shouldn't both sides benefit with cheaper prices and more profits to the seller? No reason whatsoever.
Free to list and to buy
Business can create their own online store for free (ABN or ACN required)
International selling options available
Does your company belong in this list?
---
Which websites have auctions like eBay?
eBay offers both auction-style and buy-it-now options for customers. Similarly, GraysOnline, BidMate, Quicksales and Auction4All offer auctions and buy-it-now options on their items. In a similar vein, ASOS Marketplace offers fashion-finds from boutiques and independent labels that you can "make an offer" on to set your own price - or can purchase the item at the advertised price. While DesignCrowd doesn't let you "bid" for its services exactly, it does let you set your own price/budget for its design services, so you can decide how much your purchase is worth.
Alternatively, while they're not auction sites, Viagogo, Amazon, Craigslist and Gumtree offer same/similar items at different prices (depending on how much the seller wishes to charge) so, like eBay, you have the chance to shop for the best price on these websites.
---
Which sites offer boutique stores like eBay?
While sellers can choose to sell their unwanted items on eBay, registered companies can also open their own personal shops to sell their stock through eBay. As a boutique seller, this is a great way to create a virtual shopfront and access a large customer base without having to purchase a personal website and market it independently.
Alternative websites such as , ASOS Marketplace, Amazon, BidMate, Auction4Free and Quicksales provide shop-owners this outlet to sell their items online with dedicated accounts and storefronts. Although The Dairy doesn't provide designers and creatives with a purchasable and guaranteed store, they will accept designs for their iPhone cases. If they're up to scratch, they'll feature them in their Collections section where the artist/designer will be recognised and their contact/website details displayed.
---
Which online marketplaces offer similar delivery timeframes to eBay?
Due to the nature of eBay – being individuals selling and fulfilling their items independently – delivery time frames will be dependent on what delivery options the seller offers and how much you're willing to pay to have your item expedited. The same goes for Amazon, Grays Online, ASOS Marketplace, Gumtree, Craigslist, Auction4all, Quicksales and BidMate purchases.
In short, eBay and ASOS Marketplace purchases can be delivered as quickly as 1–2 business days if the offer for express/overnight delivery to Australia is available. Amazon estimates that expedited purchases will be received within 3–7 business days or 3–6 weeks for standard delivery. GraysOnline estimates a timeframe of 2-14 working days due to the bulk and variable locations of its items. As ALLBIDS works with bulky items and lots, it's preferential (and cheaper) to pick your items up. This must be done within 72 hours, or there may be penalties placed on you. Alternatively, they will freight for a fee.
Items from The Dairy can be expedited via Australia Post Express Post for a fee, otherwise you can expect your item within 3–4 days. aims to ship your item within 24 hours of purchase, however, as they're based in the US, your purchase might take a little longer to arrive. Either way, you'll be advised of an estimated delivery time upon purchase. Viagogo does not provide a timeframe for its ticket fulfillment, but does guarantee that they'll be received in time for your event.
As DesignCrowd is a service that provides you with a virtual, graphic product, its delivery means and timeframes is different. With DesignCrowd, you can choose either a 3, 5, or 10 day deadline for its creatives to deliver you designs, although it's likely you'll receive your first design within the first 24 hours of listing your brief.
---
Which alternative websites like eBay offer free postage too?
While it cannot and does not enforce offering free postage, eBay does encourage this as it does attract buyers and boosts search rankings for listings. Other sites that offer free postage on its items include Amazon, GraysOnline (like eBay, they also offer local pick-up of items) and The Dairy ALLBIDS also offers free pick up.
---
Which sites like eBay use Paypal?
eBay accepts Paypal, Paymate, Merchant Credit Card, bank transfer and cheques for payment. Acceptance of these payment methods depends on the seller, so read their listing prior to purchase to make sure they accept your desired method. However, it's quite common for customers to pay via Paypal as it's safe, easy to use, and provides you with added protection against fraudulent transactions. Other websites like eBay that use Paypal include:
Sites like eBay that don't use Paypal
As to be expected, not all sites like eBay.com.au accept Paypal as a form of payment. Here's a list of online marketplace websites that prefer other forms of payment.
---
Which websites accept similar forms of payment to eBay?
And for those who prefer options when it comes to payment types, here's a comprehensive list of what forms of payment sites like eBay accept.
Amazon: Accepts Amazon.com Rewards Visa Card, Amazon.com Store Card, Amazon Gift Cards and all major credit and debit cards (including AMEX).
Viagogo: Accepts credit and debit cards (including AMEX), and Paypal.
: Accepts Visa, Mastercard and Paypal.
GraysOnline: Accepts Visa, Mastercard, AMEX, Diners, and Paypal.
DesignCrowd: Accepts all major credit and debit cards (including AMEX), Paypal and MoneyBookers.
ASOS Marketplace: Accepts Paypal only.
Gumtree: As this is a classifieds website, payment is dictated by the person listing the item. However, it's common for payments to be via cash-in-hand, bank transfer and PayPal.
Craigslist: As this is a classifieds website, payment is dictated by the person listing the item. However, it's common for payments to be via cash-in-hand, bank transfer and PayPal.
Quicksales: As this is an online auction site, you can pay using any method the seller accepts. However, it's common for payments to be via PayPal, bank transfer and cash-in-hand.
BidMate:
Again, as an auction website, the choice of payment is up to the seller, but they are able to receive payments via Paypal, Mastercard, Visa, bank transfer, and cash-in-hand.
Auction4Free: Accepts PayPal, Visa, Mastercard, Discovery and AMEX.
---
Alternative sites like eBay for Business | The 7 best online marketplaces for merchants
There's no questioning that selling on eBay can become a profitable move - especially if you're starting a business and are looking to get your product seen and on the market for a relatively low-cost.
When it comes choose which website to sell through, some of the major things you'll have to consider are: sellers fees, audience and reach, payment methods, and whether you want to provide the ability to bid on your item or just to buy it outright. Once you've figure that out, you can choose your merchant. Here are our favourites for sellers.
eBay : One of the biggest and the best auction sites online. The benefits of selling on eBay include: the ability to create your own seller store, being able to reach a worldwide audience, listing items for auction or buy-it-now, safe and secure payment methods with PayPal, and free listings.
Gumtree Australia: Like eBay, Gumtree is a big player in the auction market. But unlike eBay, they don't charge anything to list or to sell, meaning all the profits go back directly to you. It's also more of a classifieds website, so if your product is more of a service, Gumtree could be a better option for you.
Zazzle: For those of you looking to make a name for yourself (and not just looking to sell your unwanted Christmas / wedding gifts), there is Zazzle. It allows you to upload your designs and have them printed on all manner of items (mugs, shirts) to be purchased on their marketplace. You could be discovered on Zazzle, or at least make a pretty penny for your designs. Again, this one's at no cost - so all the profits made go back to the seller.
ASOS Marketplace: There's no denying that ASOS has some pretty big clout in the fashion world. On its marketplace you can show off your designs for purchase by its strong audience of fashion lovers. The downside here comes in the fees. ASOS Marketplace charges £20 per month to own a store, and they take 20% commission on all your earnings. You also have to stock at least 15 different items in your store at one time.
GraysOnline: Like Zazzle, this is a site for serious businesses and merchants. Grays has listings for a range of consumer, industrial and commercial goods and deals mainly with wholesale, overstock, seconds, reconditioned and liquidated goods and products. To help you move your stock, Grays takes care of much of the grunt work. This includes warehousing, valuation, marketing, fulfilment and payment transactions.
Quicksales (formally Oztion): This one's an Australian auction website and one of our largest homegrown ones, too. The benefits of selling on Quicksales include: the ability to create your own seller store, safe and secure payment methods and community, no listing fees, no re-selling fees, and no final value fees, it's also Australian owned and operated.
---
Compare sellers fees and feature fees on auction marketplaces
| | Subscription fee | Listing fees | Final value fees | Seller store creation | Any other fees? |
| --- | --- | --- | --- | --- | --- |
| eBay | None for individual sellers. Fees start at $19.99 for Store Packages | Free for auctions with a start price under $100. | 9.9% for individual sellers. Variable final value fees for Stores depending on the package. | Yes | Use of bonus features and selling tools will accrue fees |
| Amazon | None for individuals who list less than 40 items per month. Professionals (40+ items per month) are charged $39.99pm. | Individual pay $0.99 per item sold. There are no listing fees for professionals/businesses. | Variable closing fees are charged for both individuals and professionals. | Yes | Referral fees |
| Viagogo | No | Variable seller fees charged | No | No, Viagogo manages all your listings | If you have paper tickets, you will be responsible for posting them to Viagogo to fulfill |
| Zazzle | No | No | No | Yes | No: as far as Zazzle is concerned, all the profit is to you! |
| GraysOnline | Grays works on a case by case basis, so you'll have to contact them direct for details | - | - | No - GraysOnline manages all your listings | - |
| DesignCrowd | None for both customers and designers | Each brief is charged $50 to the customer, 15% of the designer budget (over $200) will also be charged to the customer as a project management fee. | No final value fees for the buyer of the design created, however a commission of 15% is taken from the designer | Yes, designers can create their own pages to showcase their talents and abilities | Varying prices for optional upgrades |
| The Dairy | No | No | Variable selling fees | No, however designers might be able to get their own page, curated by The Dairy | No |
| ASOS Marketplace | £20 per month | No | Sellers pay 20% commission on sales | Yes | No |
| Gumtree Australia | No | No | No | No | No |
| Fishpond | No | No | Sellers pay 17% commission | No | No |
| Bonanza | A range of membership plans for sellers, but there is a free trial available | Included in membership | 3.5% commission with a minimum payment of $0.50 | Yes | There are optional advanced selling features |
| Auction4Free | No | No | No | Yes | No - any promotional or marketing placements are free |