Finder makes money from featured partners, but editorial opinions are our own.
8 sites like AliExpress you should know about
Rummage for treasure at these online shopping sites like AliExpress that combine a huge range, bargain prices and worldwide shipping.
The introduction of online marketplaces like AliExpress revolutionised the way we shop and opened the door to a world of possibilities for bargain hunters and savvy shoppers.
These sites keep prices low by importing items directly from manufacturers, collectors, and designers straight to an online shopper's front door. They are a must for hard-to-find items and boast competitive prices and fast worldwide shipping.
If you know AliExpress but want to branch out, read on. Here is our pick of eight sites that offer a comparable range and similar prices for electronics, fashion and more.
Top 8 sites like AliExpress
---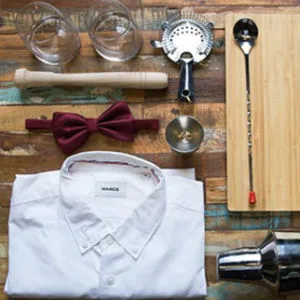 ---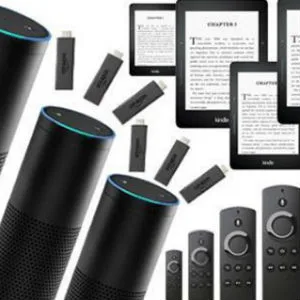 2. Amazon

Amazon is a leading choice for bargain hunters. It's the largest online marketplace with more than 200 million items for sale at any one time.
Seller reviews and ratings take the worry out of buying online
A huge range of items – the largest available online
Find a bargain from sellers based around the world
---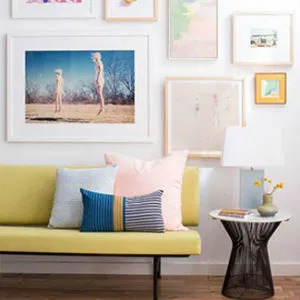 3. Etsy

For vintage die-hards and lovers of handmade and collectable items, Etsy is the online holy grail. It offers thousands of unique items from artisans and collectors in every corner of the globe.
The largest collection of independent makers online
Secure payment and dispute resolution
Manage wishlists and favourites in your free account
---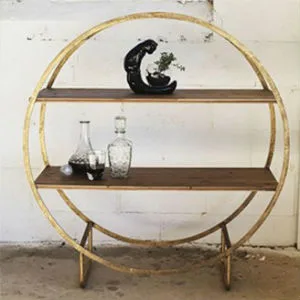 4. Bonanza

Offering a wide range of new and used fashion, gadgets, toys, collectables, homewares and everything in-between, Bonanza feature items from more than 25,000 sellers.
Shop hand-picked lists curated by collectors and shoppers
Free to sign up for an account
Seller reviews and ratings take the worry out of buying online
---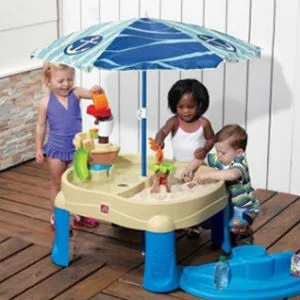 5. Fishpond

Fishpond is a New Zealand-based online retailer offering free delivery on 15 million items, including fashion, electronics, second-hand items, collectables, books and more.
Multi-award winning site
Free shipping on all items
Shop in Australian dollars
---
Does your company belong in this list?
---
Which of these AliExpress alternatives offer free delivery?

– Free shipping for select items
Fishpond – Free shipping for all items
LightInTheBox – Free shipping available for some items
eBay – Free shipping available for some items
---
Which of these sites accept Paypal?
LightInTheBox
ebay
Mydeal.com.au
SammyDress
---
How do I know I can trust these sites like AliExpress?
Each of these sites offers their own privacy and security options, ensuring you a safe user experience while shopping online. It's important to note that these sites will not contact you out of the blue asking for personal information, and any cases of this should be reported directly to the site's customer support channel.
For sites like ebay, Etsy and LightInTheBox that use third-party sellers, most will offer some form of a review system. It's recommended to purchase items from sellers with high reviews for added security.
LightInTheBox: Your personal information and data will not be sold, traded or licensed and any payments and transactions will be done with Secure Sockets Layer (SSL) encryption. LightInTheBox is a PayPal verified site, meaning they've passed the required security checks to continue using the PayPal network.
ebay: It's recommended to pay users (and accept payments from users) using secure payment systems like PayPal, so if any issues arise, you'll have a customer support system to contact. ebay also offers its Money Back Guarantee, ensuring that when you don't receive an item or what you've received isn't what you purchased, you'll be able to get a refund.
Amazon: Any personal information gathered by Amazon is not shared or sold onward, and all transactions are done using SSL software. Amazon is also committed to ethical workplace practices, meaning it works with business that offer fair wages, safe workplaces, legal working hours and fair and ethical treatment of it's workers.
Etsy: Like other third-party selling websites, Etsy uses PayPal, which is a good way to avoid any fraudulent charges as they'll be easily traced between the buyer, seller, Etsy and PayPal. It's also a good idea, as Etsy sellers are not pre-screened, to check user reviews or contact the seller before making a purchase.
Mydeal.com.au: As a Google-trusted store, up to $1000 of protection is offered so you can shop without worrying. All payments are done over eWAY's payment system and are secure with SSL encryption.
SammyDress: Personal information gathered during payment and sign-in is not sold or traded from SammyDress and all employees sign confidentiality agreements to not pass any personal customer information onward. There's also a 24-hour live customer service chat should you encounter any problems along your buying journey.
Bonanza: Any PayPal purchases made on Bonanza are covered by PayPal Buyer Protection, offering an added sense of security. It's also a Norton Secured site promising encrypted data transmission with an SSL Certificate.
Fishpond: Your personal information will not be sold or traded onward from Fishpond, and all items will have a star-rating, which should help you feel more secure about your purchase.
---
Want to shop at these sites like AliExpress? Use one of our coupons:
It looks like we don't have any coupons at the moment. Take a look at our most recent deals