15 thrilling shows to watch if you love The 100
The 100 won't be back until 2019, but we have a comprehensive list of shows you can binge in the meantime.
We're reader-supported and may be paid when you visit links to partner sites. We don't compare all products in the market, but we're working on it!
The 100 first premiered in 2015 to mostly positive, but mixed reviews. Critics were unhappy with the show's reliance on genre clichés, but admitted that it pulled off some highly addictive storytelling. Luckily, things only got better from there. Over the last few years, the series grew tremendously, allowing the plot to evolve in unexpected ways and the characters to continually surprise us by taking on new and exciting challenges. Season 5, which ended recently, currently has a perfect 100% score on Rotten Tomatoes.
The show's premise is intriguing enough to catch the eye of any serious sci-fi fan out there. The 100 is set in the future, when humans live in a space habitat following a devastating nuclear apocalypse. But as the systems on the space station start to fail, 100 juvenile prisoners are exiled to Earth to determine if the planet is habitable again. To their surprise, they find out that they are not alone, so a battle for survival ensues.
The series is action-packed, clever, and fun, making it the perfect binge for thrillseekers. Even better, each season ups the stakes and adds more nuance to the story, to the point where viewers will become compelled to press "Next episode" over and over again. No wonder you're now looking for something to fill the void.
The 100 returns with Season 6 in 2019. Until then, you can always re-watch the first instalments on Netflix. Even better, why not give these similar shows a chance? You might find a new favourite.
It looks like we don't have any coupons at the moment. Take a look at our most recent deals
1. The Walking Dead
---
If you're a fan of post-apocalyptic shows, you're probably already familiar with The Walking Dead. The hit AMC series is based on the comic books of the same name and follows a group of survivors led by former police officer Rick Grimes in the aftermath of a zombie apocalypse. The survivors are constantly on the move, searching for safety. This is likely to appeal to those who enjoy the struggles faced by The 100, even if zombies aren't necessarily your thing.
Moreover, The Walking Dead is fast paced and gory, building tension with each episode and ensuring viewers are compelled to find out what happens next. With eight seasons available to binge, it should be more than enough to tie you over for at least a couple of months. Stream it on Foxtel Now.
2. Falling Skies
---
We would be remiss to talk about sci-fi dystopian series without mentioning Falling Skies. The show takes place in the wake of an alien attack and follows the survivors, who are keen to take on the heavily armed and highly intelligent alien forces. The show is fun popcorn television, but also introduces a group of interesting characters.
Over the course of five seasons, the death toll continues to rise and the survivors face all sorts of unpredictable challenges, ensuring that sci-fi fans have little to complain about when tuning in. The series, executive produced by Steven Spielberg, is available to purchase from digital retailers like iTunes and Google Play.
3. The Tomorrow People
---
The Tomorrow People didn't last long, but it offered some solid thrills while it managed to stay on the air. The series, a remake of the original British show of the same name, follows a group of humans born with paranormal abilities as they are hunted by military forces who believe them to pose a threat. They are considered to be early instances of the next state of human evolution, hence the show's very on-the-nose name.
The series does have some problems – mainly a middling plot and some stale acting – but it's filled with beautiful people forced to fight for survival, which makes it pretty similar to The 100. Plus, both shows were made for The CW channel in the US, so there's no wonder they sport a similar vibe. Buy The Tomorrow People from iTunes.
4. Terra Nova
---
Terra Nova only aired one season, but it was a doozy. That's not completely unexpected given the show's wacky premise. The series starts in the future, when overpopulation and declining air quality threaten all life on Earth. As a result, the Shannon family travels 85 million years into the past to start a new civilisation. It's a lot to wrap your head around, but once you do, you'll quickly devour this short-lived and thrilling series that was cancelled way too soon.
The world in Terra Nova is fascinating (did we mention dinosaurs make an appearance?) and the characters are compelling enough to root for. As long as you're ready to suspend disbelief, you'll be treated to an epic adventure story. Terra Nova is available to binge on Netflix.
5. Shadowhunters
---
On her birthday, Clary makes a startling discovery – she comes from a long line of human-angel hybrids called Shadowhunters. Their main purpose? To hunt demons. As if this reveal wasn't enough, Clary's mother is kidnapped, so she has no option other than to enter the world of demon-hunting. Luckily, she'll find some allies willing to help with the orientation.
Shadowhunters has been cancelled recently, but three seasons are available to binge on Netflix and fans are currently campaigning hard for the series to be saved. Regardless of whether that happens, it remains an exciting teen sci-fi drama, which has enough charm to fill the emptiness caused by The 100 going on hiatus. Plus, if you enjoy the show, you can pick up the Shadowhunters books as well, which served as source material. They're penned by Cassandra Clare.
6. Lost
---
Remember when everyone was obsessed with Lost and there were complicated theories about what's going on and fierce debates over which hunky plane crash survivor Kate belonged with? If so, now's the perfect time for a re-watch. If not, get ready for six seasons that will mess with your mind in the best way possible.
The series follows the survivors of Oceanic Flight 815 after they crash on a mysterious island. They're all harbouring secrets of their own, but that's nothing compared to the surprises this lush new territory has in store for them. Addictive and well-written, the show grows more complicated as it progresses, so don't feel too bad if you find yourself… well, lost. That's the beauty of the series – it's best to experience it without any prior information. You can purchase Lost from digital retailers like iTunes and Google Play.
7. Revolution
---
Can you imagine a modern world without electricity? That's the premise behind Revolution, which takes place 15 years after an unknown event caused all electricity to stop working. People learn to adapt, but when the militia kills a man who supposedly had something to do with the blackout, his daughter sets out on a journey to discover what exactly caused the permanent blackout and whether there's any hope of ever turning the lights back on.
Revolution's strongest appeal is the world it paints. There are no computers, cars or any fancy technology. Instead, we get militia and heroic freedom fighters, empty cities and surprising imagery. As long as you're willing to buy the show's premise (no one managed to find a solution for the blackout in over a decade?), you'll be in for a treat. Purchase Revolution from iTunes and Google Play.
8. 12 Monkeys
---
Loved the movie? The series is just as great. 12 Monkeys follows James Cole, a man from a post-apocalyptic future who travels back in time to the present. With the help of a brilliant virologist, Cole is looking to prevent the release of a deadly virus that will eventually annihilate the human race. An enigmatic organisation known as the "Army of the 12 Monkeys" is behind the virus; and they desperately need to be stopped.
Incredibly written and acted, 12 Monkeys manages to tell an intriguing and gripping story while also packing an emotional punch, which should be enough to keep viewers glued to the screen. Even more impressive, the series completely understands the rules of time travel and respects them, which is a treat for any fan of the genre. Binge the first three seasons on Netflix.
9. Battlestar Galactica
---
This 2004 series, which ran for four seasons, flawlessly combines political intrigue with fantasy drama to deliver an engaging and memorable story. A reinvention of the cult sci-fi series of the same name from the 70s, Battlestar Galactica is set in a distant star system and follows an old battleship named Galactica, hosting a fleet of survivors following a deadly nuclear attack perpetrated by a race of machines called Cylons.
Dark and twisty, the series offers enough political manoeuvrings and philosophical debates to be thought-provoking, but never crosses the line into preachy territory. Instead, it has all the elements of a well-paced sci-fi show, including captivating characters, unexpected ambushes and civilian kidnappings. You can purchase Battlestar Galactica from digital retailers like iTunes and Google Play.
10. 3%
---
This Brazilian dystopian thriller tends to fly under the radar, which is a real shame, as it features an intriguing premise that will especially appeal to The Hunger Games fans. 3% takes place in a world divided into two domains, one of destruction and one of progress. The catch? Only 3% of those that try to transition to the better side succeed; and they have to subject themselves to a state-imposed series of mental, physical and emotional challenges to do so.
While the series boasts a young and attractive ensemble, in the likes of The 100, its main appeal comes from the enthralling story. Fair warning – 3% may compel you to abandon all resemblance of a social life and binge-watch the whole thing in one sitting. Stream it on Netflix, where two seasons are currently available, with a third scheduled to drop sometime next year.
11. Travelers
---
Travelers has a unique premise, which may prove enough to catch your interest. Hundreds of years into the future, the last surviving humans have figured out a way to send their consciousnesses back through time straight to our present. As a result, these "travellers" assume the lives of seemingly random people, but work together to save our race from a bleak future.
Besides a fresh take on the time-travelling trope, Travelers also shines thanks to great acting, thrilling developments and clever plotting. Besides handling their mission, the travellers also have to seamlessly integrate into their new hosts' lives without anyone finding out, which brings some humour into the equation. Binge it on Netflix.
12. The Expanse
---
The Expanse takes place hundreds of years into the future when humanity has colonised the solar system. The show is based on the series of novels of the same name written by James S. A. Corey. The story is complex and difficult to summarise in only a few words, so we'll only give you the basics – a group of ragtag characters unravel a conspiracy that threatens peace in the system and the survival of the human race.
Visually stunning and deceptively smart, The Expanse is so good that Amazon has decided to save it after it was unceremoniously cancelled earlier this year. And Amazon wants to save it for good reason – the show has all the qualities of a hit, including mesmerising action scenes, fascinating character relationships and a puzzling world you'll be dying to learn more about. For now, you can binge the show on Netflix.
13. Wayward Pines
---
Based on the novel series of the same name by Blake Crouch, this captivating show centres on Agent Ethan Burke, who travels to the seemingly idyllic, but strange town, of Wayward Pines to figure out what happened to a couple of his colleagues who went missing. As his investigation progresses, he slowly starts to question his own sanity, especially when he realises that the town is impossible to leave.
The series is the best kind of creepy. Come for the mystery, stay for the unsettling atmosphere and great performances. Before you write it off as a Twin Peaks rip-off, know that you'll be in for a few fun twists midway through Season 1, when things get really interesting. If you're missing The 100, Wayward Pines is like a bandaid – it will temporarily stop the longing. Purchase it from iTunes and Google Play.
14. Jericho
---
Although it only survived for two short seasons, Jericho quickly became a cult sci-fi series, having aired from 2006 to 2008. The show follows the inhabitants of the small Kansas town of Jericho in the aftermath of a nuclear attack on 23 major cities in the United States. Jericho and The 100 share a few common themes, including community identity and internal/external threats, which may make this one a worthy binge for fans of the CW hit.
Jericho is all about how people react when there's a crisis, which makes for pretty compelling television. Moreover, it's the kind of series that doesn't dumb things down, so we advise against watching while scrolling through your phone. It rewards viewers who pay attention. You can purchase Jericho from iTunes .
15. The Last Ship
---
The Last Ship takes place after a global viral pandemic wipes out almost all of the world's population. As a result, a lone and unaffected naval ship has to find a cure in order to stop the virus and save humanity from extinction.
This tense post-apocalyptic thriller may bring little new to the table, but the engaging cast and great action sequences make it a worthy successor for those who are suffering from The 100 withdrawal. Overall, it's a beautiful and scary show, one that will successfully make you want to find out what happens next. Stream The Last Ship on Stan.
This week's streaming deals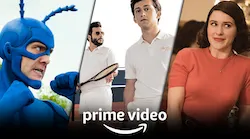 FREE TRIAL: 30 days of Prime Video's premium TV shows and movies for free
from Prime Video
Prime Video's free 30-day trial will give you instant access to thousands of premium TV shows and movies.
View details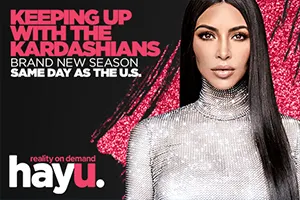 FREE TRIAL: 30 days of unlimited Desperate Housewives, Kardashians and more with hayu
from hayu
Take advantage of hayu's limited 30-day free trial and access thousands of hours of Keeping Up With the Kardashians, Made in Chelsea and so much more.
View details
More guides on Finder
Stream the best and save