Short term loans for plumbers
Learn about the short term loan options available to plumbers.
We're reader-supported and may be paid when you visit links to partner sites. We don't compare all products in the market, but we're working on it!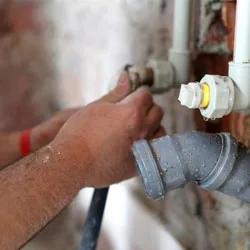 Research by Cashflows in the UK has shown that plumbers are more likely to need access to short term loans to help get them over the line until payday. If you're a plumber and are in need of quick cash, you have a few options available. This guide will show you how to find the right loan for you.
Why do plumbers need access to short term loans?
Plumbers work by charging invoices, which can take time to get paid. This can cause cashflow fluctuations in their business. Because they are self-employed with fluctuating income they may have trouble getting approved for a traditional loan – this is where a short-term loan might be an option.
Plumbers who are just starting up also have additional expenses such as needing a van for emergency plumbing call-outs and the continuous expenses that come with maintaining the van. They also need to get the proper equipment needed for a call-out.
Short term loans you can compare today
How do payday loans work?
Payday loans work by allowing you to borrow a small amount of money you can afford to repay. This amount is usually between $100 and $2,000 but can be as high as $5,000 or $10,000. You then pay back the amount you've borrowed as well as a 20% establishment fee and a 4% monthly fee for loans under $2,000.. For loans over this amount you will pay different fees as well as interest.
You can apply for a short term loan online or in store such as Cash Converters. These can be an option for people who need money quickly and can also meet the repayment plans that are set by the lender of the loan.
Things plumbers should consider before getting a short term loan
As with any short term loan, there are many things to consider before you apply for one.
Your budget. Are you able to pay back the amount you borrowed before the repayment deadline for the loan? Use a payday loan calculator to determine what the repayment amounts are likely to be. Meeting the repayment schedule is very important, as lenders charge dishonour fees.
Have you read the loan contract? It's important to know what you are signing and to make sure that you understand fully what you are getting yourself into with this type of loan.
Have you considered your cash flow? Consider the length of the loan you want to get and whether or not that timeframe is feasible when your income might not be stable.
Economic support for plumbers: The Government's 20-21 Apprenticeship support scheme
In light of the current economic difficulties faced by many industries as a result of the COVID-19 pandemic, the Australian Government announced in its 20-21 budget a $1.2 billion investment in creating new apprenticeships and traineeships for various tradespeople, including plumbers The scheme offers employers of apprentices and trainees a 50% wage subsidy for said employees.
For further information on the scheme and other measures that are being taken to support businesses within the budget, please visit www.budget.gov.au. For more information on other measures being taken to support people financially during this time, please refer to our guide.
What if I have bad credit history?
Generally, short term lenders will consider you for a loan even if your credit history isn't perfect. Lenders will focus on your ability to repay the debts with the income that you have now instead of what might have happened in the past. It's just a matter of finding those loans that accept you with a bad credit score and weighing up the pros and cons of getting a short term loan.
What other finance options do I have?
If you are self-employed, you also have the option of getting:
A business loan that takes into account your cash flow and income from that job before allowing you to borrow money from the lender.
A loan from family and friends who won't charge high interest rates or have hidden fees in the way some personal loans do
A personal overdraft or line of credit from your bank. You can then draw on this, as and when you need funds.
How to apply for a short term loan
Applying for a short-term loan is a pretty straightforward process. The majority of the application forms are online, and most take about 10 to 15 minutes to complete. Eligibility criteria differ among lenders but you generally need to be over the age of 18 and receiving some form of income, either through employment or Centrelink. In terms of documentation, you'll need:
100 points of ID, which includes a driver's licence, medicare card and passport
Bank statements that can show your salary
Utilities in your name
Details of your employment and financial situation
As long as you have all of these details at the ready, you should be fine when it comes to applying for a short-term loan.
Picture: Shutterstock
More guides on Finder