Selling on Shopify vs Etsy
We compare Shopify and Etsy side by side to work out which ecommerce platform offers a better deal for online sellers.
We're reader-supported and may be paid when you visit links to partner sites. We don't compare all products in the market, but we're working on it!
Shopify and Etsy are two of the biggest names in the world of ecommerce. Shopify allows you to create your own online store and sell via multiple online channels, while Etsy is an online marketplace for handmade goods, vintage items and craft supplies.
But which of these platforms offers the best online selling solution for your business? To find out, let's compare Shopify and Etsy across four key categories.
Which has better fees?
Shopify
Shopify's monthly fees vary based on the pricing plan you select:
Basic Shopify: US$29 per month
Shopify: US$79 per month
Advanced Shopify: US$299 per month
The plan you select also determines the fees that apply to your sales:
| | Basic Shopify | Shopify | Advanced Shopify |
| --- | --- | --- | --- |
| Online Australian credit card rates | 1.75% + US$0.30 | 1.60% + US$0.30 | 1.40% + US$0.30 |
| Online international/Amex credit card rates | 2.90% + US$0.30 | 2.80% + US$0.30 | 2.70% + US$0.30 |
| Additional fees using all payment providers other than Shopify Payments | 2.0% | 1.0% | 0.5% |
Shopify also offers two niche pricing plans:
Shopify Plus: An enterprise-grade solution for large businesses.
Shopify Lite: A plan that lets you sell on Facebook and chat with customers on Messenger for US$9 a month.
Etsy
It's free to set up a shop on Etsy; however, if you want to access customisable shop options as well as bonus listing and advertising credits, you can purchase a Plus subscription package for US$10 a month.
You'll also need to consider:
Listing fee: US$0.20 per listing. This fee is billed in USD, so the amount you pay will vary depending on the current exchange rate.
Transaction fee: 5%. This fee applies to the sale price (including delivery).
Etsy Payments processing fee: AUD$0.25 + 3% (for domestic orders) or 4% (for international orders). Etsy Payments is the most popular way to receive payments on Etsy.
Listing currency conversion fee: 2.50%. If you list items in a foreign currency, you'll need to pay a currency conversion fee.

Winner: Tie
Shopify costs more up-front, but Etsy's transaction and processing fees are higher.
More on growing your business in our Online Seller Hub
Which has more buyers?
Shopify
According to stats from BuiltWith, Shopify was the second most popular ecommerce technology choice among the top one million-ranked websites in 2018, with an 18% market share. The leader was WooCommerce, with a 27% market share.
On its corporate website, Shopify claims that there are 800,000 Shopify stores around the world that have made more than US$100 billion in sales. It also claims to have merchants in 175 countries.
Etsy
At the time of writing, Etsy claims to have 2.2 million active sellers listing more than 50 million items, with 41 million active buyers. It also claims to have people buying and selling from "nearly every country in the world".

Winner: Tie
We're calling this one a tie simply because Shopify and Etsy are different types of platforms, so it's not really possible to compare them head to head based on the number of shoppers.
Which has better tools?
| | Shopify | Etsy |
| --- | --- | --- |
| Shop analytics | | |
| Sponsored products | | |
| Ratings system/reviews | | |
| Fixed prices | | |
| Able to sell at auction | (via third-party app) | |
| Fulfilment service | | |
| App store | | |
| Fully customisable store design | | |
| Custom domain | | |
| Mobile app | | |
| Inventory and order management | | |
| Create discount coupons | | |
| Abandoned checkout recovery | | |
| SEO tools | | |
| Paid advertising tools | | |

Winner: Shopify
Shopify has more tools to help you attract buyers and grow your online store; however, it's worth pointing out that the features of each platform are designed to suit different online selling needs.
Which is easier to use?
Shopify
When you set up an online store with Shopify, you'll need to compare the available pricing plans and choose the one that meets your business needs. While the sign-up process is simple, you'll then have to choose a theme for your shop – you can select from a wide range of pre-designed themes or customise your own.
Payment can be handled through the Shopify Payments system or a third-party provider, so buyers can purchase using credit card, bank transfer, PayPal, Apple Pay and more.
Etsy
Etsy doesn't offer anywhere near the same level of customisation options as Shopify. As a result, it's quick and easy to open an account and set up a shop – all you need to do is provide some basic personal details, choose your country and currency, and fill out a quick profile.
To create a listing, you need to add a title, description and some product images, then add pricing and shipping details. Payment is usually handled through the Etsy Payments system, which allows buyers to pay by credit or debit card, PayPal, Apple Pay and more.

Winner: Etsy
Setting up and managing a shop is quicker and easier on Etsy than it is through Shopify.
How does it work?
Shopify
Shopify is a cloud-based ecommerce platform where you can build and customise your own online store. It offers a suite of tools which you can use to not only create an online store, but also sell across social media channels and online marketplaces.
There are five different pricing plans available, ranging from basic plans that let you sell on Facebook through to enterprise-grade plans for large companies. Each Shopify account is also backed by 24/7 support.
Etsy
Etsy is an online marketplace for unique items where you can sell handmade goods, vintage items and craft supplies. To start selling, you'll need to sign up for a free account and set up your "shop" on the Etsy platform.
You can then promote your listings, run Google Shopping ad campaigns and use a range of free marketing tools to promote your shop and attract buyers.
Bottom line
While they both have their good points, Shopify and Etsy are designed to meet different online selling needs.
Shopify is a great choice if you want to create your own ecommerce store and sell through a wide range of online channels. But if you're searching for a global online marketplace where you can find buyers looking for homemade and vintage goods, Etsy may be the better option.
Rather than choosing between the two, you may even decide that your business can benefit from selling on both platforms. Just make sure to compare a variety of ecommerce platforms before deciding on the best place(s) to sell online.
What's next?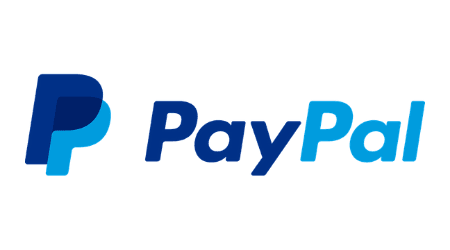 Learn about the pros and cons of using PayPal to convert your online seller profits into Australian dollars in this detailed review.
Read more…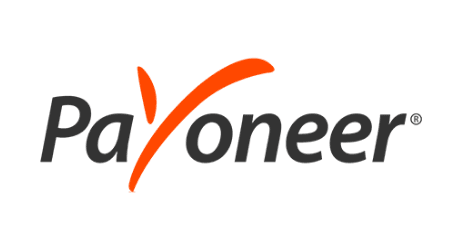 Read our guide to Payoneer and how it can help marketplace sellers save money when receiving international payments.
Read more…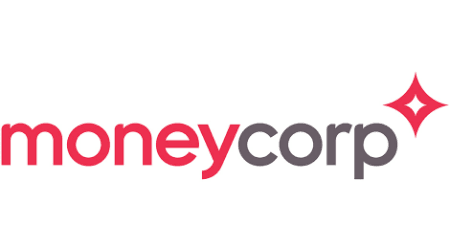 Your detailed review of the Moneycorp multi-currency account for online sellers, which is compatible with 14 marketplaces and can hold GBP, EUR and USD.
Read more…
More guides on Finder