Finder makes money from featured partners, but editorial opinions are our own.
Fit Out Finance
Fit outs can cost a lot, but there are a number of finance options you can apply for.
Whether you want to start a new business or wish to give an existing space a makeover, you'll need to undertake a fit out. While fit outs can be important for the success of your business, they can also be expensive. There are a number of ways you can reduce your costs and finance your fit outs.
Business loans to consider for a shop fit-out
What is fit out finance?
It's a type of finance you can apply for to cover the cost of refurbishing a business premises. This can be for a new or existing business. You can use fit out finance to cover the cost of refurbishing a cafe or restaurant, a shop, new office, franchise, or medical practice. Depending on what type of business you're in, your fit out needs will change. For example, medical practices may have to take into account the cost of specialised equipment.
What type of finance is available?
There are a number of finance options available. The type of finance that suits you best will depend on what you need financing for and your business circumstances. Your options include:
What should I do before applying for finance?
Before you apply for any type of finance, there are a number of things you need to look into. These include:
Costs. Before you apply for finance, you need to know how much the fit out will cost you. This will help you work out how much you need to borrow.
Affordability. As important as it is to secure the finance, you have to be able to afford it. Consider how much your business can afford to borrow. Look into how the repayments will sit with your cash flow.
Cut down on costs. Ask yourself if you can cut down costs without compromising quality? If there's something you can do yourself, like painting walls, it may help you cut down costs. There may be some aspects of the fit out that may be best left to a professional. Consider what you can realistically do and if it will help you keep costs down.
Get multiple quotes. Don't settle on the first quote you get. Shop around, get multiple quotes. It may help you find a better deal and help you save money.
Compare lenders. Don't apply for the first loan you see. Comparing lenders can help you find a loan that suits your needs the best. This could be a lower cost loan, or a loan with better features. Always compare before applying to ensure you're getting the best deal.
While a fit out can certainly help your business, it's not the be all and end all of business success. There's more you need to do to turn a profit and there will be more expenses, like daily business expenses, to consider. Remember to budget for all those costs and don't blow all your funds on a fit out.
How can I compare lenders?
When comparing lenders, look out for the following:
Is security required? Some business loans may require an asset as security. If you're able and willing to offer security, you may be able to get lower interest rates and higher borrowing amounts. But it comes with the risk of losing your asset if you default on payments. With unsecured loans, your interest rates will be higher and borrowing amounts lower. You can narrow down lenders based on whether you want a secured or unsecured option.
Interest rate. Comparing interest rates is a good way to check if the loan is competitive. You'll be offered a choice between fixed and variable rates. Select a rate that works best for you. With fixed rates, your repayments are predictable and remain the same. With variable rates, you could benefit if the rates go down.
Fees and comparison rate. As important as interest rates are, you should keep an eye on fees. This includes application fees and account-keeping fees. These will vary between lenders, so make sure you account for them. They will add to the cost of your loan. Some loans may offer low rates and high fees. This may work out to be more expensive, so keeping an eye out for fees is a good idea. You should look out for the comparison rate. This is displayed as a percentage and includes both interest and fees. The comparison rate can give you an indication of the true cost of the loan.
Loan term. Some lenders may offer longer terms than others. Look for a loan that offers the term you want. Unsecured loans generally have shorter terms than secured loans. With short loan terms, you can expect higher monthly repayments. But with longer terms, you pay more in interest and fees. You can use a business loan calculator to get an idea of what your repayments will be like with different loan terms.
Loan amount. Loan amounts vary depending on the lender. Make sure the amount you need is on offer from the lender.
Loan features. If there are specific loan features you would like to have, make sure to check which loans offer these features. This can include early repayments, early exit without penalty and redraw facilities.
Repayment flexibility. Look into whether the repayment schedule can be tailored to suit your business cash flow.
Eligibility. You may not be eligible for all the loans. Look into whether you meet the lender's minimum criteria. This may include income requirements. Only apply for the loan if you tick all the boxes.
How do I work out how much a fit out will cost?
There are a number of factors that will affect the cost. These include:
The size of the space. An 80 square metre space will cost more to outfit than a shop half the size.
The refurbishment needed. If you have to purchase specialised business equipment, this will add to your costs.
Complexity of the job. The more advanced or complex your fit out is, the more it can cost. For instance, adding features like climate control systems, additional shelving and decorative artworks can add to the cost.
Quality of the finish. If you want premium finishing using only the best materials, you need to budget for this.
Who does the work? Costs vary depending on whether you DIY, get in a number of contractors or even hire a professional shopfitting firm.
What costs should I consider before applying for fit out finance?
This will depend on what type of business you have and the space you want to create. Basic expenses include installing flooring, painting walls or applying wallpaper. You may have to look into lighting, display shelving, signage and plumbing.
Once you're past the basics, you'll have to look into exactly what your shop needs to get up and running. These may include:
Air conditioning
Cold rooms
Furniture (for example tables, chairs and lounges)
Display cabinets
Artwork
Wash basins
Sales counters
Clothes rails
Electronic point of sale technology
You will have to consider the cost of labour. These costs can vary from $50 to $80 an hour, but it's best to get a quote to be certain.
As for the total cost of a fit out, prices will vary based on the sort of work required. It can cost around $250 per square metre for a basic job. For high end projects with premium fixtures and finishes it can cost up to $2,000 per square metre for high end projects.
How can I cut down costs when doing a fit out?
There are a number of things you can do to bring down costs. These include:
Get multiple quotes. Comparing quotes may help you save money.
Don't go overboard. It's easy to get caught up in the moment and pay for what you don't need. Keep things simple and create a neat, organised space where your customers and staff will feel at home.
Do a little DIY. Most shop spaces may have been previously used. There may be things you could strip back yourself before new work can begin. If you can do it yourself, it may be cheaper than getting a professional.
Sell your old stuff. If you're getting a complete new look, you may have stuff lying around that's obsolete. You may be surprised at how much you can get for your old shop fittings and furniture on Gumtree. Or, you could go through a second-hand dealer.
Minimise structural changes. If you want to change the structure of your business space, it may cost you a fair amount. Structural changes are always expensive, so avoid major changes whenever possible.
Plan ahead. Don't put off things for the last minute. Plan everything in advance and it may end up saving you some money. Develop a timeline with realistic deadlines to make sure everything runs smoothly and there are no last minute surprises.
Stick to your plan. Once you know what you want, stick to the plan. Changing it at the last minute will only drive up your costs.
Does my business qualify for fit out finance?
Each lender will have their own criteria, so it's best to check what their requirements are before applying. Your lender may require:
Your business to be of a certain age. Some lenders will require the business to be in operation for a particular amount of time. This can range from 6 months to 1 year or more.
An ABN or ACN. You will need to provide details of your Australian Business or Company Number.
Business financials. Lenders will look into your average monthly turnover. They may look at your profit and loss statements and income projections. They need to know you can repay the loan.
Documentation for assets, if the loan is secured. If you're going for a secured loan, you will need to provide documentation proving you own the asset. Valuations may be required, which the lender may arrange for. Your asset will also have to meet their requirements for you to qualify.
Business plan. If you're starting a new business, some lenders may require a business plan from you. This will include cash flow forecasts.
How can I apply for fit out finance?
🤔 Work out what kind of loan you need, how much you need to borrow and what you can afford.
🔎 Start comparing lenders and loan products. Don't forget to compare interest rates, fees and eligibility criteria. You can use the comparison table on this page.
✅ Select a lender. Click "Go to site" to be directed to the lender's page, or "More info" if you want to read about the lender.
🖨️ Organise and prepare the required documentation. This will make the application process easier.
📱 Apply. Most lenders have their applications online.
Why you can trust Finder's business loan experts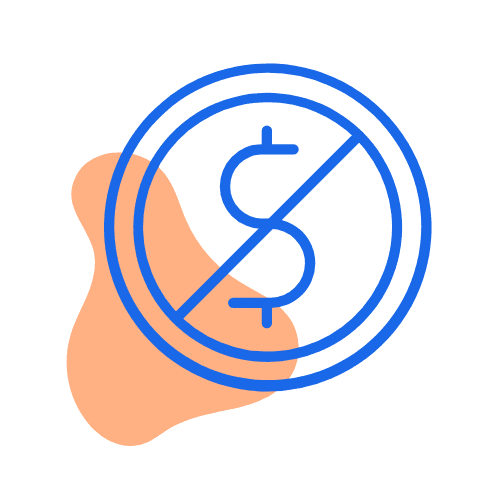 We're free
Our business loan engine is completely free to use. There are no costs at all for you to use our database to find a better deal. Better still, we regularly run exclusive deals that you won't find on any other site.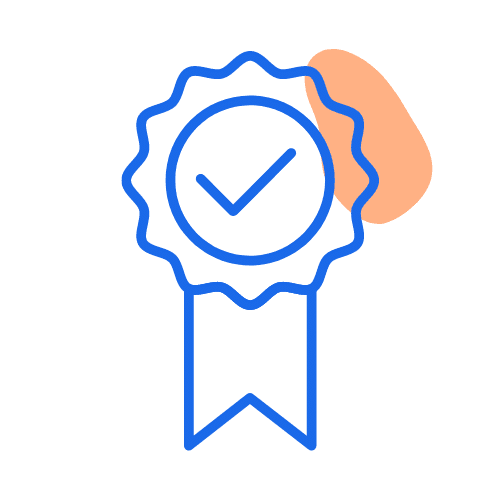 We're experts
We've researched and reviewed hundreds of loans, down to the fine print. Our database and tables are always up-to-date and our in-house experts regularly appear on Sunrise, 7News and SBS News.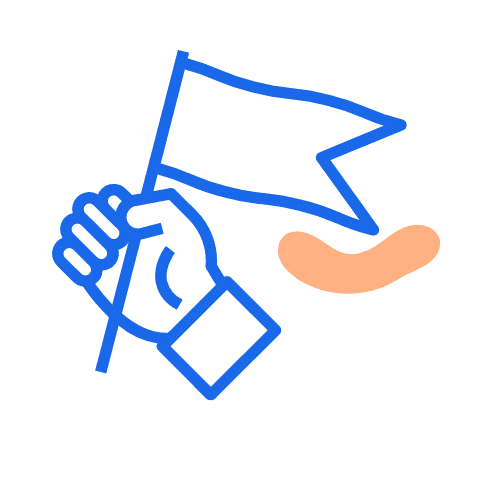 We're independent
We are independently owned and have a mission to help Australians make better financial decisions. That means our opinions are our own and you can compare nearly every business loan in Australia on the site (and find a better deal).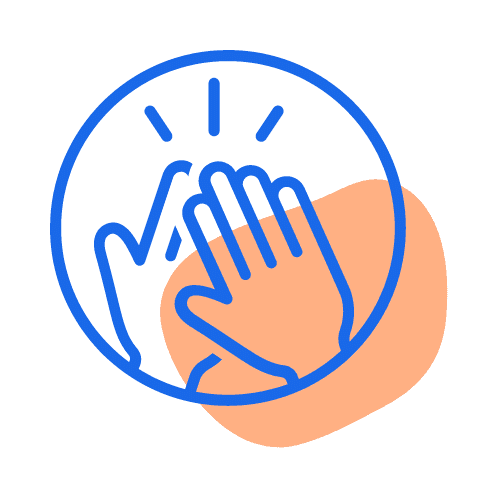 We're here to help
Since 2015, we've helped 50,000+ people find a business loan by explaining the options simply. You don't need to give us any details to use our tables. We're here to help you make a decision.