Shapewear: What you need to know before you buy
Shapewear is the solution you never knew you needed.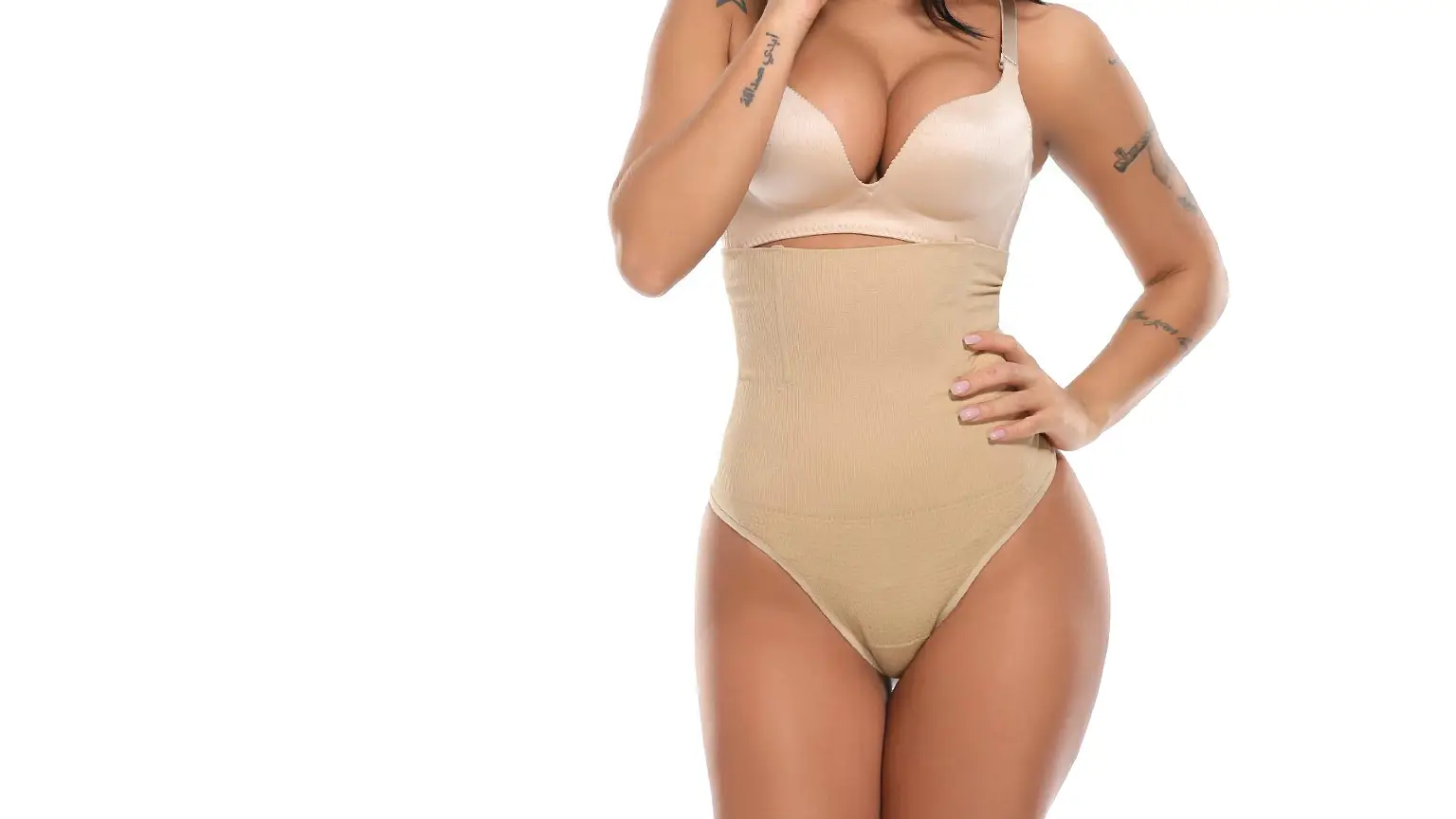 We're reader-supported and may be paid when you visit links to partner sites. We don't compare all products in the market, but we're working on it!
Body-shaping underwear is popular because it can seriously change the way your body looks in clothes. No, it's not going to make you look like every other Instagram model, but rather provide you needed support. It can lift, tone and tighten any problem areas you may have.
Shapewear can be worn under a great pair of jeans or a sexy little black dress. There are so many styles on the market so you have full control of what works with your clothes.
Whether you're a regular user of shapewear or just starting out, this is the guide to what you need to know. Here at Finder, we've broken down the top online stores that sell the best shapewear, things to consider before purchasing and which brands are the most popular right now. Say goodbye to that weight loss shake and slip into something more comfortable!
---
---
Our favourite stores to shop shapewear online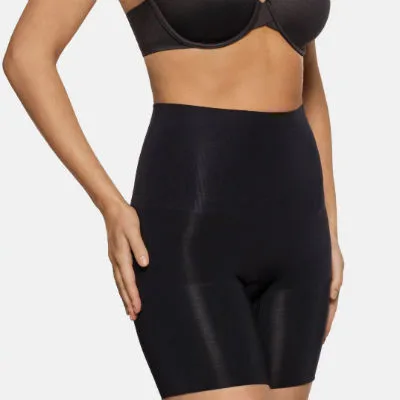 Image: THE ICONIC
Why buy shapewear from THE ICONIC? The online retailer stocks all of the leading brands including Spanx, Nancy Ganz, Triumph and Core Trainer. You can shop by colour, fabric, size and price – so it's super easy to find exactly what you want. You also get free returns on some items, free delivery on orders over $50 and you can pay with Afterpay.
---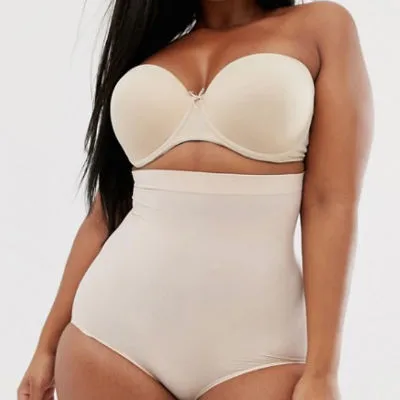 Image: ASOS
Whether you're after briefs, shorts or the full bodysuit, ASOS has what you need. Browse through major brands like Spanx and City Chic, or even the ASOS DESIGN items. The online store makes shopping for shapewear super helpful by categorising the shapewear into regular sizes, plus size and even maternity! There are so many options and styles to choose from.
---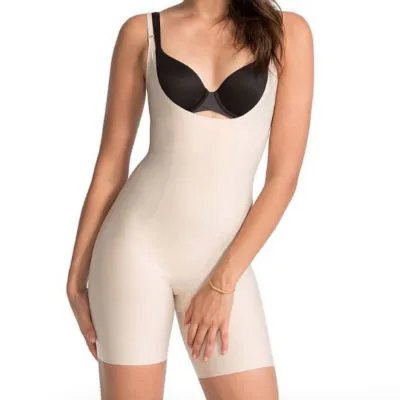 Image: David Jones
David Jones is one of Australia's leading department stores, offering easy returns, payment via Afterpay and free delivery on orders over $100. This is ideal when buying shapewear because finding the right one for your body can be a tricky process. The retailer stocks an array of styles from half slips, thigh shapers and even underbust bodysuits.
---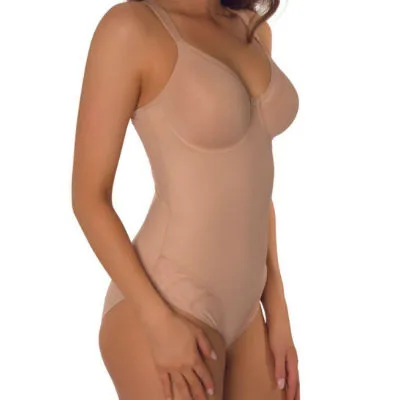 Image: MYER
At Myer, you can find a wide range of shapewear products and styles. Prices start at an affordable $15 and stop at around $200, so if you're looking to splurge, this is the place to shop. You get free delivery when you spend over $70 and you can pay with Afterpay. Buying shapewear has never been easier!
---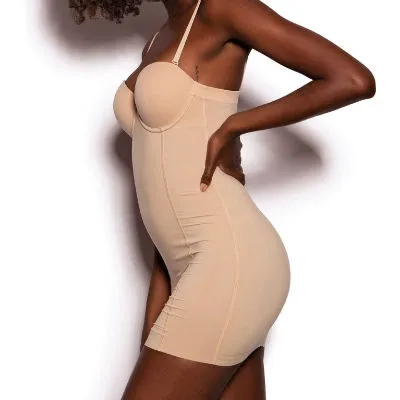 Image: Bras N Things
If you're looking for shapewear, lingerie or even playwear, Bras N Things is the place to shop. It's one of Australia's leading stores for solution wear, offering a fabulous array of pieces from the store's own brand. Whether you need to cinch that waist or shape those thighs, shopping here is easy and simple.
---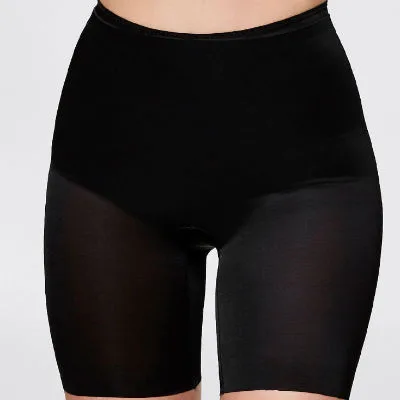 Image: Target Australia
For shapewear on a budget, Target Australia should be your go-to shop. Browse through various colours, fabrics and styles to find something that will flatter your curves. In case you needed more convincing, the retailer also offers Afterpay and free home delivery on orders over $80.
Back to top
---
Things to consider before buying shapewear
Colour. For the most flexibility, it's ideal to choose a shade that's close to your skin colour. Brands like Skims are making it known that a diverse shade range is essential. Standard shapewear brands are usually available in black, white and nude.
Size. Shapewear isn't meant to feel super restricting, but rather provide flattering support. If you feel comfortable, you can size down and go for something tight but it's not required. Plus, this can also end up looking too tight and cause bulges. When choosing shapewear, always opt for your true size.
Price. How much does shapewear cost? It can depend on the brand and how luxe the fabric is that it uses. For example, while shopping at THE ICONIC, you can pick up some items for under $50. Some of these brands include Marks & Spencer and B Free Intimate Apparel. But if you're looking to treat yourself, you can certainly do so. Some of the full body suits, especially the ones from Spanx are almost $200. So there is plenty of variety for your budget!
Style. You have full freedom to choose what spots you want to target, whether it be your tummy, thighs or butt. There are so many styles available on the market so you will definitely find something for your body. You can purchase full bodysuits, under-bust suits, shaper shorts, briefs and so much more.
Maternity shapewear. Always check with your doctor if you are deciding to wear shapewear while pregnant. Some stores like ASOS actually have specific fits for pregnant women so this is always the best option. You don't want something too tight and compressive on your baby bump but it can definitely help you feel more confident.
Shapewear for men. If you're a man looking for solutionwear, there are a few stores and brands to look out for. We recommend checking out places like ASOS, Spanx, eBay and Amazon Australia.
Back to top
---
The shapewear brands you need to know about
Since its launch in 2000, Spanx has become synonymous with the term shapewear. Offering a solution for any kind of wardrobe problem, Spanx creates products that are comfortable, supportive and most importantly, breathable. Perfect for everyday wear!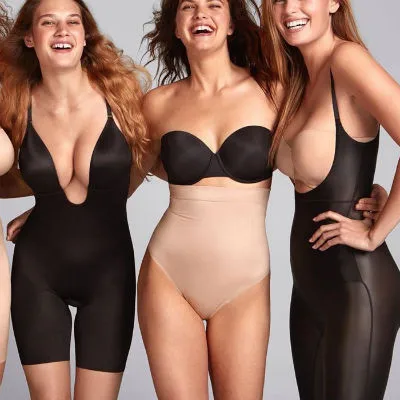 Image: Instagram user spanx

Australian shapewear label Nancy Ganz focuses on creating a solution for every body shape. With an elegant lingerie-inspired aesthetic, the brand produces fabulous control garments that smooth and sculpt the body. Nancy Ganz never sacrifices on quality and you definitely get your money's worth.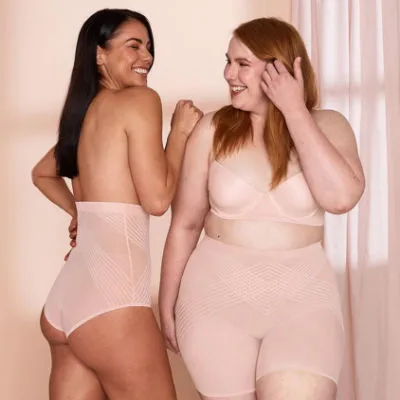 Image: Instagram user nancyganzau
Skims is another project from Kim Kardashian West, an inclusive line of solution shapewear that has gained massive popularity. If your dress has a high slit, there's something for you. The sizes range from XXS - 5XL and there are nine colours to choose from. It's a brand to watch, supplying shapewear for every single body.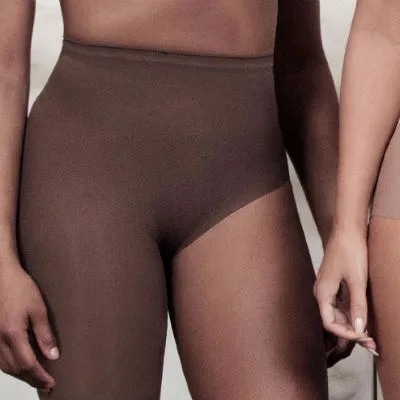 Image: Instagram user skims

Triumph's shapewear collections are ultra-soft and ultra-comfortable. Browse through the options that work to either minimise or accentuate certain features. All the styles are made in a fabric that moves with you – that way you can live your day to day life feeling supported.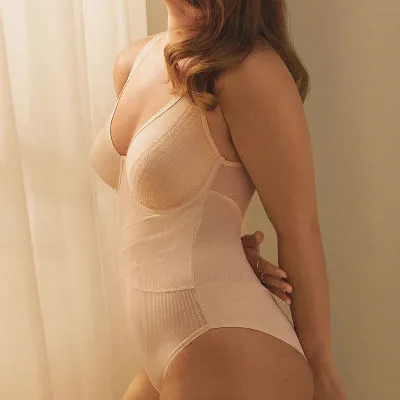 Image: Instagram user triumphlingerie
Back to top
---
Main image: Pinterest
---
Looking to save on womens fashion? Check out these great deals below
More guides on Finder