How to set up Foxtel Now on every compatible device
Your step-by-step guide for setting up Foxtel Now on every available device
We're reader-supported and may be paid when you visit links to partner sites. We don't compare all products in the market, but we're working on it!
So, you've been lured over to Foxtel Now. Maybe it's the overwhelming supply of Aussie sports that has served as the carrot. Or perhaps it was the stick that is "Foxtel Now owns exclusive rights to Game of Thrones and this is the ONLY legal way for you to watch it in this country". Whatever your motivation, we're here to help you with a quick and concise setup guide.
Step one: How to subscribe to Foxtel Now
First thing's first. You'll need to get yourself hooked up with an account. Point your favourite browser to www.foxtel.com.au/now and click on the 'Sign Up Now' button. From here you'll have a decision to make as Foxtel Now isn't a one-price-fits-all service.
Your options are threefold. An outlay of $25 per month will get you the Essentials Pack that includes the Pop and Lifestyle channels. Increase your commitment to $40 per month (for 6 months) and you can get the aforementioned Essentials and a Sports Pack. Last and certainly not numerically least, plopping down A$79/mo will give you access to Essentials and Sport, plus Movies, Docos and Kids (and this is also a 6-month contract).
Click the deal you wish to go with, and then complete the sign-up process by entering your personal details, preferred email address and a password you want for the account. Next, hit 'Sign Up and Continue' and enter your payment details on the second page that loads up. Do all that and you're ready for some Foxtel binge-watch action.
Read more about Foxtel prices and plans here.
I'm all signed up but what devices are supported?
The good news is that Foxtel Now runs not only on the services own dedicated "Foxtel Now Box" hardware, but also a wide array of third-party platforms. Assuming you meet the minimum network requirements (2.5Mbps broadband or 180Kbps 3G/4G) you can use Foxtel Now on the following devices:
Foxtel Now Box
Chromecast or Airplay
PC/Mac
PlayStation 4/Xbox One
Samsung/Sony Smart TV and Blu-Ray
How can I watch Foxtel Now on my Foxtel Now Box?
Once your Foxtel Now Box has been delivered, use the provided cables to plug it into a power source and plug the HDMI cord into your TV (note the name of said port, be it HDMI 1, HDMI 2, etc). With the AV/AUX of your TV set to the corresponding HDMI channel, power on the Box, enter your Wi-Fi details and then feed in the login details of your account. With all that done you're ready to watch.
How do I watch Foxtel Now on my Chromecast?
This route is not so different from the Now Box option. Simply plug your Chromecast into an HDMI port on your Smart TV and then get power to the device via either a USB port on the TV or through a power adaptor. Next, download the Google Home app onto your iOS/Android device and make sure that same said device is on the exact same Wi-Fi signal as the Chromecast. The Foxtel Now welcome page will appear on your TV at which point you can essentially use your device as a remote to watch Foxtel Now.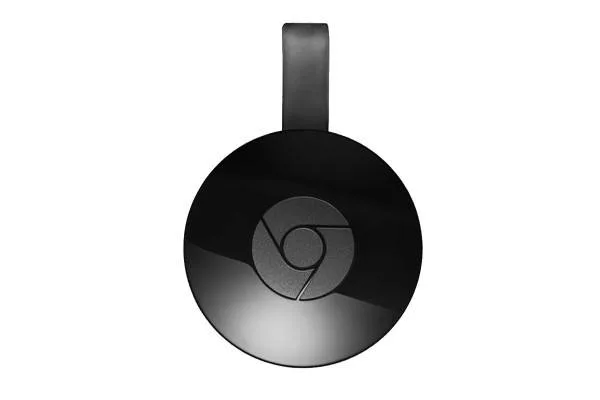 Buy Google Chromecast 2
from The Good Guys
Stream movies and TV shows on the big screen in high definition quickly and easily with Google's Chromecast.
View details
How can I watch Foxtel Now on my mobile device and/or tablet?
The official Foxtel Now app can be easily downloaded via the App Store, iTunes and Google Play. Simply open up the marketplace of choice on your app, enter "Foxtel now" into the search field and click 'Get" or 'Install'. Once it's installed, getting connected is as simple as tapping on the icon and entering your Foxtel Now email and password.
How do I watch Foxtel Now on my Samsung or Sony Smart TV?
Much like the mobile/tablet instructions, you need only navigate to the App section of your Samsung Smart HUB or Sony's store. Enter the search string "Foxtel Now" to locate and install the app you need. Once it's been installed, you can enter your sign in details to get watching.
How do I watch Foxtel Now on my Mac or Windows desktop?
This is the easiest option of the bunch. Steer your browser to www.foxtel.com.au and hover your mouse over the 'Log In' button. Select the Foxtel Now option from the drop-down menu that appears to be taken to another page. When prompted, enter your login details and you're off and racing.
How do I watch Foxtel Now on my Xbox One or PlayStation 4 gaming console?
Power up your console of choice and navigate to the PlayStation Store or the Xbox Marketplace. Look for a section of the store entitled TV/Streaming and click on the Foxtel Now app to download it to your dashboard like you would any digitally bought game. Click into the icon, enter your details and get watching.
Quick note for PS4 users: you'll need to have HDCP enabled before Foxtel Now will work (it's an anti-piracy measure). To do this, scroll all the way right on your home screen to 'Settings'. Then scroll downward in the list that appears to 'System'. Find the HDCP checkbox and make sure that it's ticked.
More guides on Finder
Stream the best and save