Seniors Card: Guide for Australian Senior Citizens
We're reader-supported and may be paid when you visit links to partner sites. We don't compare all products in the market, but we're working on it!
The benefits of having a seniors card
Having a seniors card can be hugely beneficial to older consumers, as it enables them to get a wide range of discounts, special offers and great deals on a wide variety of goods and services, which means that they could essentially save a fair amount of money each year simply through the use of their card.
Each state and territory will have its own scheme in place, so you would need to make your application based on where you reside. Also, based on the area in which you reside you will be able to benefit from discounts on a variety of goods and services, as you will find that many retailers and businesses sign up to these cards in order to offer special deals and discounts to cardholders.
As many seniors will know from personal experience, affordability on many goods and services can be tight when you are on a pension or when you are nearing retirement and need to be more mindful about what you spend. These seniors cards can make a big different to the amount that eligible seniors end up paying for various goods and services, making them ideal for those who want to be able to cut costs and enjoy easy access to some great offers.
You will find that over the years these cards and schemes have become increasingly popular and many now have hundreds of businesses on board who offer discounts and deals for cardholders, which means an even wider choice of products and services and even better deals at your fingertips. The fact that these cards are available free of charge to seniors who are eligible in terms of age and residency means that there is nothing to lose at all by applying for one of these cards and everything to gain.
Things to take into consideration about the seniors card
If you are looking to benefit from the seniors card there are a number of things that you should take into consideration. You need to ensure that you are eligible for the card and you should bear in mind that each state has its own scheme, so you should make your application accordingly based on where you are a resident. Some of the things that you should bear in mind include:
Checking eligibility: These cards are made available to recognise the contribution of seniors across Australia but there are still eligibility criteria in place that need to be adhered to. Therefore, you should check the eligibility for the senior card scheme in your particular state or territory to ensure that this is something that you can comply with before you make your application. Your age and place of residence will be amongst the important criteria that you need to look at in order to get one of these cards
The benefits on offer: The number of businesses that are signed up to these schemes and the range of service and goods available via the schemes, will vary from one scheme and area to another. Some schemes may have a larger number of businesses on board than others. However, all of the schemes across Australia offer a good mix of businesses that have signed up to offer cardholders special deals, discounts and offers, which you can check in the directory that comes with the scheme in your own area
Application for the card: If you are eligible for the seniors card in your area, you need to determine the best way to make your application. There are usually a number of options and the easiest for most people will be an online application, which offers ease and convenience. However, you can also complete a hard copy application and post it off to get your card
0
.20 %
p.a.
standard variable rate
Maximum rate: 3% p.a.
Standard variable rate: 0.2% p.a.
Monthly fees: $0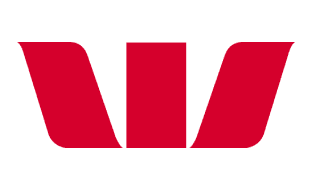 Westpac Life (18-29 year olds only)
If you're between 18-29, you can earn a 3% p.a. variable rate each month you grow your balance (excl. interest) and make 5+ settled debit card purchases from your linked Westpac Choice account, up to a balance of $30,000.
Looking to save? Compare accounts below
Rates are displayed for the terms and minimum deposit sizes listed in the table above. The rate you receive could vary depending on your deposit size and interest payment frequency.
More guides on Finder