How to sell your house and rent it back
Selling your property and renting it back means you can free up cash without uprooting yourself.
We're reader-supported and may be paid when you visit links to partner sites. We don't compare all products in the market, but we're working on it!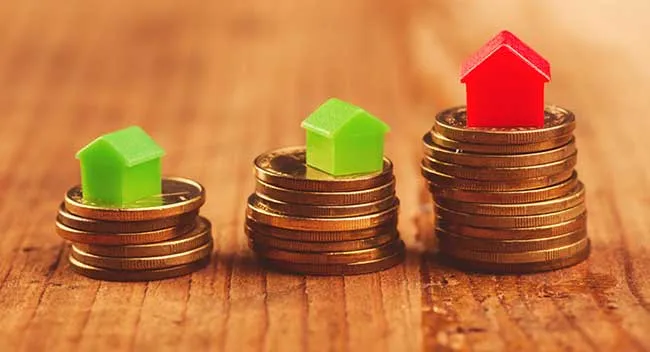 If you need to sell your home but don't like the idea of moving, you could consider a situation where you rent the property back off the new owners. This option can enable you to stay in your current home, while also freeing up funds for other purposes.
Why would I sell and rent back?
There are a number of reasons you might wish to sell your home and then rent it back, including:
1. Freeing up funds for investment
You might want to free up some capital to invest in another property or perhaps in shares. If you want to do so without having to move, you could consider a sell and rent back situation.
2. Difficulty servicing a mortgage
If you're in over your head with your mortgage and have exhausted other avenues to keep your home, you might have to sell to avoid foreclosure. Entering into an agreement to rent the property back can potentially minimise the upheaval of this situation.
3. Building a new house
The process of building a new house can take many months from start to finish. Selling your current property and then renting it back can provide you with funds to finance your new home, and gives you a place to live during the construction period.
4. Flexibility of renting
Home ownership simply isn't for everyone. You might find you don't want the long-term commitment of owning a home, or the associated repair and upkeep costs. A sell and rent back arrangement takes away the commitment of home ownership without the stress of moving.
How can I do this?
While rent and sell agreements are common in some countries, only a few companies in Australia specialise in these arrangements. It's more likely that you'll have to make renting a condition of the sale. You'll want to engage a solicitor to help draw up a contract stating that the buyer of your property will rent it back to you at an agreed price for an agreed period of time. You might also want the contract to stipulate that if the buyer decides to sell the property you'll be given the first right of purchase.
The pros and cons of renting your old house back
Make sure you explore all the risks and benefits of sell and rent back agreements before deciding if this arrangement is right for you.
Pros
Allows you to free up capital
Allows you to stay in your current place of residence
Could negotiate below-market rent
Cons
Could limit the number of interested buyers
Could lead to a lower sale price for your house
It may be difficult to make the shift from owning your property to being a tenant
Should I buy a house and rent it back to the seller?
If you're a property investor, it could be wise to explore arrangements where you rent a property back to the sellers. You can get the benefit of guaranteed tenants and rental income, and could possibly negotiate a lower sale price. You might also find tenants that previously owned the property will be more conscientious in the way they treat it. In some cases, though, they could still feel as if they have ownership of the property, so make sure you read and agree to all the contracts and conditions before buying a property under this type of arrangement.
More guides on Finder