Want a secure job with a future? Becoming a scientist could be your best bet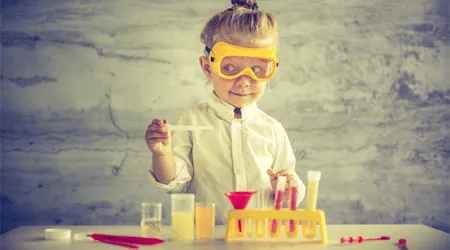 Aussie economy would be 20 to 30% smaller if not for physical and bio science advances.
Advances in physical, mathematical and biological sciences help to support Australian national wealth and contribute to 14% of Australian economic activity totalling $185 billion per year.
The new advances in science create net benefits to the Aussie economy. The application of this new knowledge has:
Increased the size of the economy through increased productivity.
Benefited the health and medical practices.
Provided a good ground knowledge for better environmental resource management.
The Australian Academy of Science and the Office of the Australian Chief Scientist commissioned the Centre for International Economics (CIE) to research and develop estimates outlining the economic benefits of recent scientific advances.
What impact does science have on the economy?
Over time, improving our knowledge in the fields of maths, physics and biology becomes crucial in order to improve the production of goods and services – such as labour, capital, material and systems.
The use of new knowledge makes those components more productive, allowing the economy to expand in two major ways.
Production has increased due to more output produced for every bit of input. Thanks to the recent knowledge gained from the three sciences, 14.2% of production in the economy now uses these methods. If those advances didn't occur, production would be lost.
Due to increased production, goods and services are now cheaper to make so their prices fall and allows for a better allocation of resources throughout the economy causing it to increase.
Science also has other impacts on the economy as well. More than one million jobs or 10% of Australian employment is linked to scientific advances.
Exports that are associated with advances in science are valued at $84 billion a year. These exports make up 32% of Australia's goods exports and equivalent to 25% of total Aussie exports of goods and services.
Job opportunities
If you find yourself involuntarily changing jobs every couple of years, there could be a solution to your problem – become a scientist. According to the research from CIE, more than one million jobs are directly related to science and research.
---
So if you're looking for a stable job with an interesting role, a scientist or researcher could be the position for you. A scientist or researcher has a solid future in helping us all find new and more efficient ways to produce goods and services.