Best sci-fi and fantasy content on Foxtel Now
Your guide to the best sci-fi and fantasy TV shows on Foxtel Now.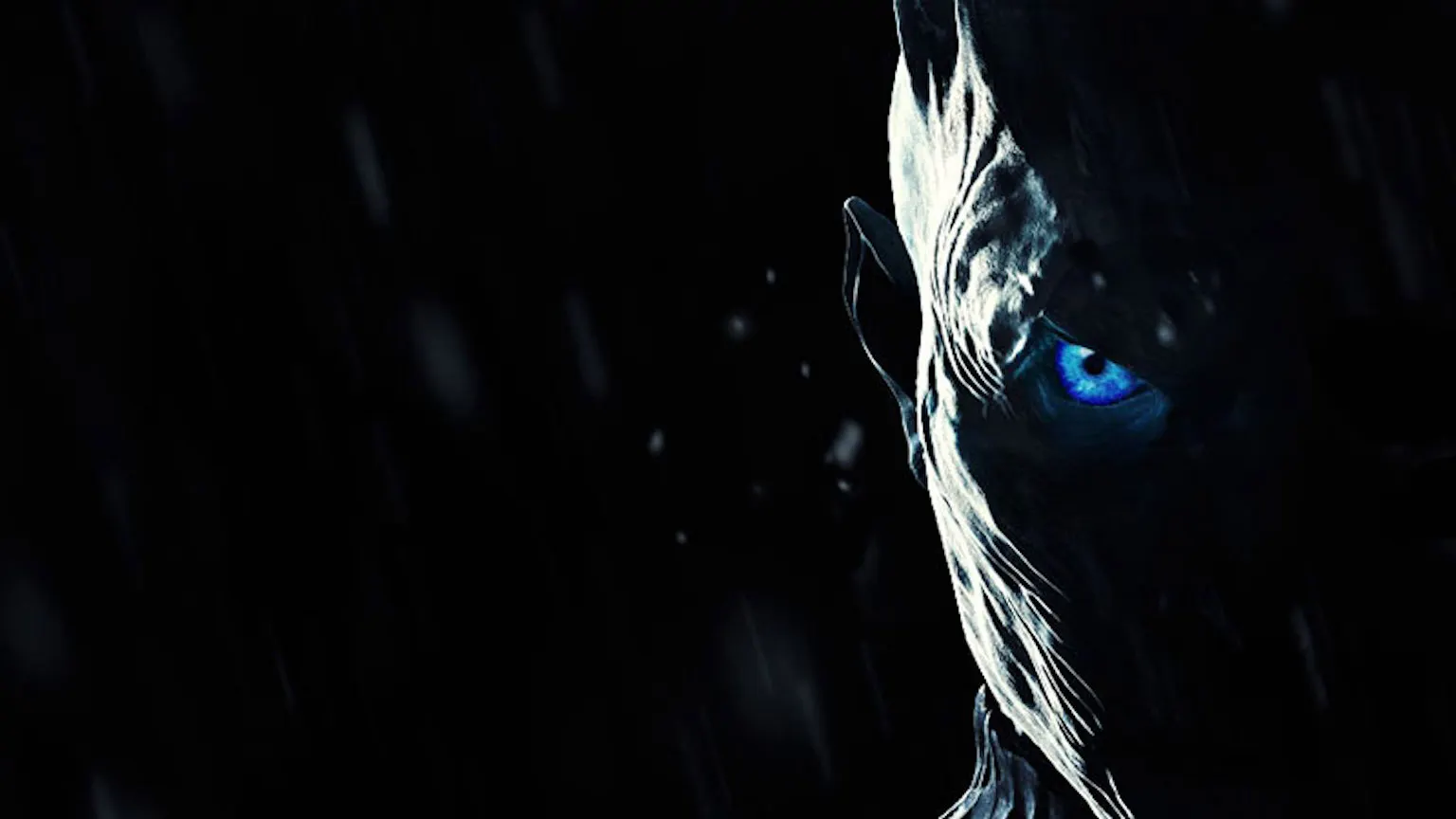 We're reader-supported and may be paid when you visit links to partner sites. We don't compare all products in the market, but we're working on it!
Looking for a bit of escapism? Foxtel Now has your sci-fi and fantasy needs covered. Whether you're into dystopian worlds populated with hungry zombies, comedies that take place in space or thoughtful meditations on grief, there's something for everyone. Below we highlight the top sci-fi and fantasy TV shows available to stream on Foxtel Now.
1.Westworld
---
Year: 2016
Cast: Evan Rachel Wood, Jeffrey Wright, Ed Harris, Thandie Newton
This stylish sci-fi drama is initially set in a futuristic Western-themed amusement park called Westworld. Here, visitors can interact with androids and see all their darkest fantasies come true. However, things get more complicated when the robots begin malfunctioning.
Complex and highly addictive, the series will give you plenty to ponder on. Add in some great visual effects and you've got yourself a hit.
2. Britannia
---
Year: 2017
Cast: Mackenzie Crook, David Morrissey, Nikolaj Lie Kaas, Eleanor Worthington-Cox
Britannia is set in A.D. 43, when the Romans invaded Britain. Or, what used to be in those mythical territories then – a land ruled by warrior women and powerful druids.
As you might have guessed, historical accuracy isn't Britannia's main focus. Instead, the show delights with witchcraft and magic, complex characters and delicious dialogue. You'll be in for a treat.
3. Game of Thrones
---
Year: 2011
Cast: Emilia Clarke, Peter Dinklage, Kit Harington, Lena Headey
If you've been living under a rock for the past decade, Game of Thrones takes place in a mythical, medieval land where several noble families battle to sit on the coveted Iron Throne.
There are dragons, bloody sword fights and enough political intrigue to keep things interesting. Despite what you might have heard about the final season, this acclaimed fantasy series is definitely worth a stream.
4. Devs
---
Year: 2020
Cast: Sonoya Mizuno, Nick Offerman, Jin Ha, Cailee Spaeny
A quiet sci-fi thriller, Devs is slower than the usual entries in the genre, but that doesn't make it any less compelling.
The series revolves around a young software engineer, Lily, who works for a cutting-edge tech company. After her boyfriend's apparent suicide, Lily suspects foul play and begins to investigate, only to uncover a technology-based conspiracy that could change the world. Fair warning: Devs tends to get philosophical. If that's your thing, tune in immediately.
5. The Walking Dead
---
Year: 2010
Cast: Andrew Lincoln, Norman Reedus, Melissa McBride, Danai Gurira
Set during a zombie apocalypse, The Walking Dead follows a group of survivors as they travel in search of a safe and secure home. As the series progresses, even more danger will be coming their way.
Gory but also emotionally resonant, the show still feels fresh after all these years thanks to the introduction of new, compelling characters. Whether you're tuning in for the first time or looking to catch up, buckle up. Addictive thrills are coming your way.
6. The Leftovers
---
Year: 2014
Cast: Justin Theroux, Amy Brenneman, Christopher Eccleston, Liv Tyler
The worst thing about The Leftovers is how severely underrated it still is. Anchored by amazing performances and based on an intelligent script, the show never enjoyed the kind of hype usually associated with sci-fi series. Don't let that stop you from tuning in.
The Leftovers takes place after the disappearance of 2% of the global population and follows a group of people as they struggle to rebuild their lives. It's thought-provoking, emotional and worthy of repeat viewings.
7. Future Man
---
Year: 2017
Cast: Josh Hutcherson, Eliza Coupe, Derek Wilson, Haley Joel Osment
If you're looking for something on the silly side, you can't go wrong with Future Man. The series centres on a janitor who is called upon to save humanity from alien invaders. He assembles a team to assist him as he travels through time and completes various missions, to viewers' delight.
The show has humour to spare and the chemistry between the cast is to die for. Plus, Future Man never takes itself too seriously, making for a relaxing and entertaining watch.
8. Avenue 5
---
Year: 2020
Cast: Hugh Laurie, Josh Gad, Zach Woods
Avenue 5 is a weird beast of a sci-fi comedy. The show follows the passengers and crew onboard a space cruise ship that experiences technical difficulties and gets thrown off course. As a result, everyone has to spend more time away from Earth than expected. With resources dwindling, the ride quickly becomes anything but smooth.
Part social satire, part sitcom, Avenue 5 has plenty to offer sci-fi enthusiasts, including an offbeat sense of humour and stellar performances.
9. Castle Rock
---
Year: 2018
Cast: Bill Skarsgård, André Holland, Melanie Lynskey
Based on the stories of Stephen King, this well-crafted series intertwines characters and themes from the fictional town of Castle Rock. Season one opens with a death-row lawyer receiving a call asking him to come back to his hometown, where a man was found apparently having been kept captive by a former prison warden.
If you're a King fan, this show will be right up your alley, rich in Easter eggs waiting to be discovered. For everyone else, Castle Rock is a suspenseful and complex series, offering just enough answers to keep you intrigued.
10. Roswell, New Mexico
---
Year: 2019
Cast: Jeanine Mason, Nathan Parsons, Michael Vlamis
If the name sounds familiar, this is a re-imagining of the cult series Roswell, which premiered in 1999. This time around, the action follows a young woman who discovers that her teenage crush is an alien who has kept his unearthly abilities hidden his entire life. As the two grow closer, a longstanding government conspiracy threatens everyone's lives.
A blend of romance and sci-fi, the reboot offers a fair share of thrills and biting political commentary. There's a good chance you'll be hooked from episode one.
11. DC's Legends of Tomorrow
---
Year: 2016
Cast: Amy Louise Pemberton, Caity Lotz, Dominic Purcell, Brandon Routh
Out of all the Arrowverse shows, DC's Legends of Tomorrow is the most bonkers, so set your expectations accordingly. The series revolves around a rag-tag team of heroes and villains who travel through time in an attempt to prevent all sorts of catastrophes.
The show has an alluring cast, a delicious sense of adventure and plenty of smart humour to balance out the action scenes. You'll be on the edge of your seat.
12. His Dark Materials
---
Year: 2019
Cast: Dafne Keen, Kit Connor, Amir Wilson, Andrew Scott, Ruth Wilson
His Dark Materials, an adaptation of the novel series of the same name by Philip Pullman, centres on a young orphan from another world who uncovers a secret that involves several kidnappings. If that sounds vague, you'll have to tune in to see what the fuss is about. We don't want to spoil anything.
The show is magical, visually stunning and well-acted, so fans of the books can breathe easy. If you're unfamiliar with the source material, there's nothing to worry about. His Dark Materials does a great job of pulling you in with its mix of alternate worlds, daemons and fascist religious orders.
13. Watchmen
---
Year: 2019
Cast: Regina King, Yahya Abdul-Mateen II, Tom Mison, Sara Vickers
Set in an alternate history populated by masked vigilantes, Watchmen is a modern re-imagining of the groundbreaking graphic novel of the same name. Some of the vigilantes band together to start a mutiny, while others aim to stop it before things get out of control.
Recommended for viewers craving a different approach to the superhero genre, the series is ambitious and visually stunning, with enough action to keep you coming back for more.
14. What We Do in the Shadows
---
Year: 2019
Cast: Kayvan Novak, Matt Berry, Natasia Demetriou, Harvey Guillén
What We Do in the Shadows follows a group of vampire roommates who reside in New York and struggle to keep up with the duties of everyday life. Often hilarious, the series revels in its absurdity, making for an excellent, laugh-out-loud binge.
Besides, the storylines are engaging and the cast fantastic. If you're looking to expand your supernatural horizons, this show will do the trick.
15. A Discovery of Witches
---
Year: 2018
Cast: Matthew Goode, Teresa Palmer, Valarie Pettiford, Malin Buska
Based on the All Souls trilogy by Deborah Harkness, A Discovery of Witches revolves around reluctant witch/historian Diana Bishop, who discovers a bewitched manuscript and attempts to unravel its secrets. Along the way, she gets a little help from dashing geneticist and vampire Matthew Clairmont.
The chemistry between the two leads is off the hook, but don't worry, A Discovery of Witches has plenty to offer besides forbidden love. The list includes picturesque settings, an intriguing plot and crackling dialogue.
Try before you buy with these
free trials
More guides on Finder
Stream the best and save