School holiday activities in Perth for July 2020
The school holidays will fly by with all the at-home and outdoor activities you can choose from in Perth.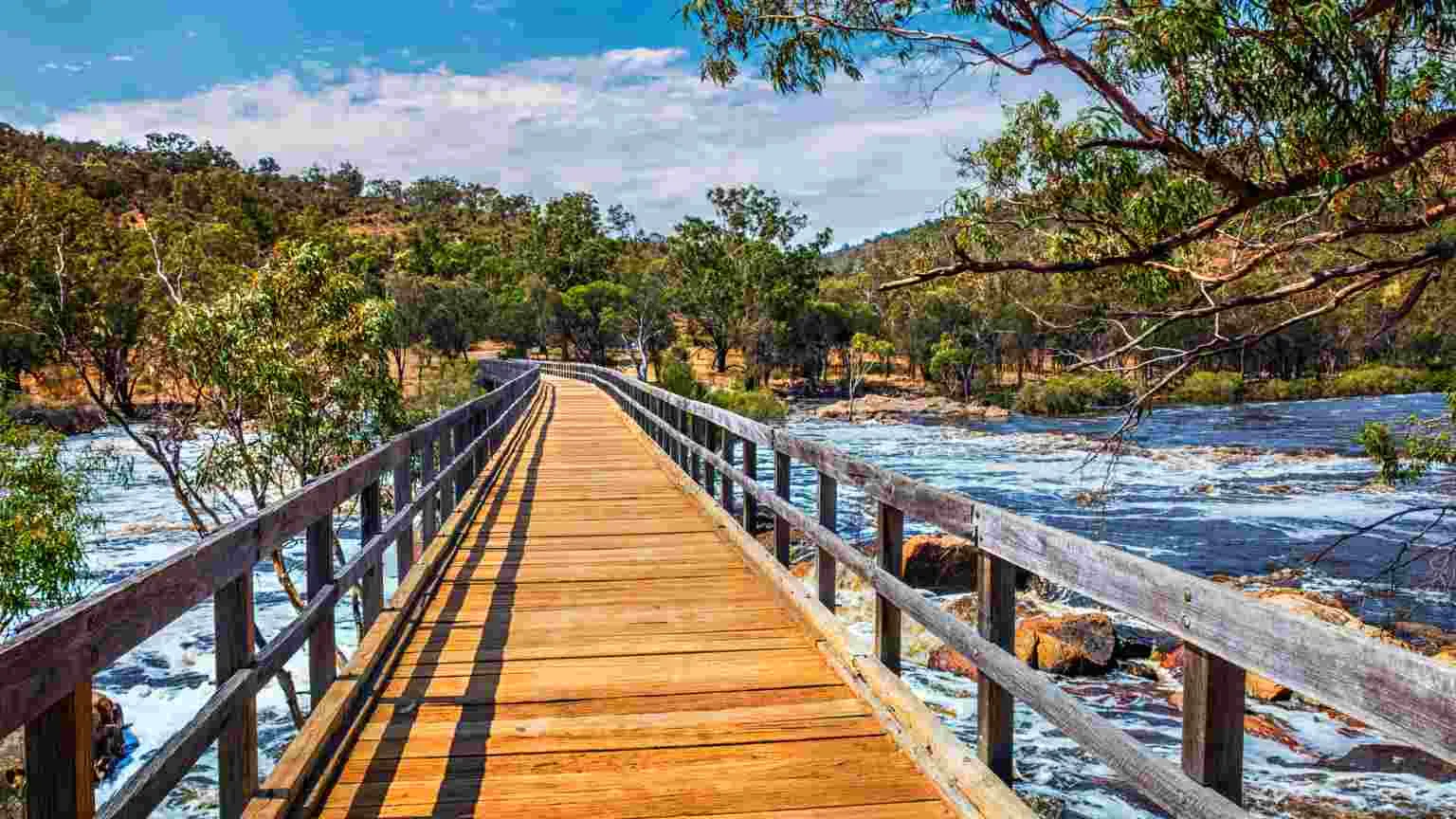 The winter school holidays are almost upon us and we're here to make sure you're ready for a fortnight of fun. We've brought together our top at-home activities as well as outdoor adventures that are sure to keep boredom at bay.
If you do choose to venture out for the upcoming holidays, be sure to maintain good hygiene and social distancing practices.
Top things to do during the July school holidays in Perth
Take the whole family out
We've got some crowd pleasers for the whole family this winter break. Spend the weekend getting amongst the treetops, playing a round of mini golf and or even taking a cruise along the Mandurah Canal.
Get amongst nature
Get back into nature these school holidays and enjoy the breathtaking views of Western Australia. National parks have reopened their walks and natural formations are ready for visitors. Many tours are taking smaller groups so there's minimal contact with the public.
Get the friends together
The school holidays are the perfect time to gather all their friends for a day out in Perth. With sandboarding, quad biking and laser skirmish all at your fingertips, we think there'll be smiles all round.
Discover Perth's top attractions
If you're ever stuck for what to do, you can't go wrong with a day out to Perth's main city sights. Whether your kids prefer sea life or the giants who walk this planet, the AQWA Aquarium of Western Australia and the Perth Zoo are now back up and running.
Enjoy child-friendly adventure
From horse riding along the beach to zip lining their way through the trees, these adventurous activities are sure to be a hit with all the kiddos. Not only are they child-friendly, but they're perfect for those warmer winter days where you want to make the most of the sun.
Have some virtual fun
If you want to exercise caution and stay at home this upcoming holiday period, it doesn't mean the kids will miss out. RedBalloon has introduced a wide range of virtual at-home classes and DIY programs that will bring together fun and a bit of learning.
Learn a new skill
From learning how to ride horseback to cooking classes, you may have a future chef in the family and not even know it! There are a wide range of options available for getting your kids outside and having fun.
Read away the holidays
Combine school holiday fun with productivity and learning with a wide range of kids books that are currently available. If you have kids who love the library or just adore reading, this is sure to keep everyone happy.
Game with friends
The great thing about gaming consoles is that they are available rain, hail or shine. They're perfect for those laid-back days spent at home, or when the weather is not in your favour. With a variety of child-friendly games available, you can sit back and relax.
Settle in for a weekend movie marathon
This is a great way to get the whole family together on a Friday night (or any night for that matter). With thousands of movies to choose from, there'll be something for everyone, as well as new films added daily.
Find hours of fun with board games
This calls for the whole family to get together to play your favourite classic games. Get more bang for your buck by finding a kit that has multiple games in one such as chess, solitaire, checkers and tic-tac-toe.
Keep the kids fit
If you want to ensure the little ones are getting their daily dose of exercise, why not invest into some backyard toys and games that ensure they're making the most of their energy (especially if the sun is out).
Road trips you can take from Perth during the school holidays
Swan River
Distance from Perth: 30 to 40 minutes by car or around 1.5 hours by public transport.
If you're after a short road trip that takes less than an hour, then the Swan River provides a fair few options. Not too far from the city, there are a variety of water sports to choose from (which are also winter friendly) and tours of the winery by horse and carriage.
Margaret River
Distance from Perth: 3 hours by car or 5.5 hours by public transport.
This renowned wine region not only offers the finest reds and whites, but it also has heaps of activities that the whole family (yep, that includes little ones under 18) can participate in. From kayaking along the river to mountain biking through the forest, it's sure to be a hit.
Albany
Distance from Perth: 5 hours by car or 6 hours by public transport.
Take a breath of fresh air on the Southern Coast of Western Australia. We recommend booking a few nights here so you can enjoy Albany to its fullest. There are plenty of hiking trails, historic tours, water sports and beaches just waiting for you for you to explore.
---
Free school holiday activities in Perth
Visit Kings Park and the Botanical Gardens
Stroll down the Swan River
Enjoy free samples at Fremantle Markets
Have a picnic in the park
Take a hike along Bibbulmun Track
Spend the day at the Art Gallery of Western Australia
Have lunch at the beach and watch the sunset
Kayak down one of Western Australia's many rivers
See the latest Perth school holiday activity deals
Related Posts