Scammers racing to extort Australian gamblers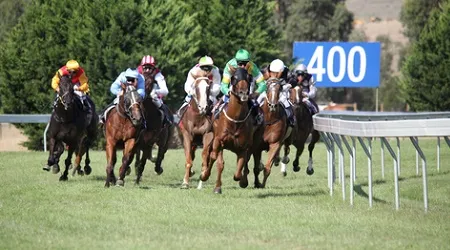 Aussies have been duped of millions of dollars in sports scams this year.
Australia's competition watchdog has issued a public alert, after it was revealed more than one million dollars has already been lost to phony sports investment schemes in 2016.
The Australian Competition & Consumer Commission (ACCC) is warning Australians to be on the lookout for scammers and fraudsters during the popular Spring Racing season.
Earlier this month we reported a significant rise in the number of suspicious matters and suspect transactions relating to financial crime in Australia.
The ACCC says betting and sports investment scams con victims into investing in seemingly "foolproof" syndicates, systems or software that "guarantees" profits.
These scams are often promoted as legitimate investments, however, Scamwatch says those who do invest report an average loss of $10,000.
"These scams are particularly effective over the spring carnival period as racing fever takes hold," ACCC deputy chair Delia Rickard says.
Scammers are known to use a range of intensive sales techniques to lure victims. Participation often requires large, upfront fees in return for "expert advice" and tips.
Some fraudulent betting syndicates also use deceptive sports betting accounts, displaying winnings during trial periods, however, these cannot be cashed out and soon disappear.
It's beneficial to seek independent financial or legal advice when investing large sums of money. If you believe you're the victim of financial fraud, contact your bank or financial institution immediately.
Scammers and fraudsters are prevalent in every area of finance, targeting the elderly, overseas immigrants and everyday taxpayers. Find out how to report a scam to the relevant authorities.
Latest bank account headlines
Picture: Neale Cousland / Shutterstock.com