Compare foreign currency accounts in Australia
Enjoy $0 ATM fees and save on FX costs with a multi-currency account.
We're reader-supported and may be paid when you visit links to partner sites. We don't compare all products in the market, but we're working on it!
Do you need access to multiple currencies? A foreign currency account is an easy, hassle-free option that can save you money in foreign exchange fees and charges. The best foreign currency account will depend on your personal situation, including what currencies you regularly use and how you plan on using the account. You can compare foreign currency accounts below to find the right solution for you, and open a new account online in minutes.
Google Pay, Apple Pay
Monthly fees: $0
No international transaction fees
Up to 10 currencies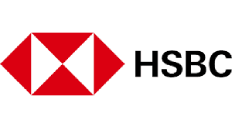 HSBC Everyday Global Account
Special offer:

$100 cash bonus for new HSBC customers.
Earn 2% cashback on tap and pay purchases (T&C's apply).
Special offer:

$100 cash bonus for new HSBC customers.
Earn 2% cashback on tap and pay purchases (T&C's apply).
Compare foreign currency accounts in Australia
What is a foreign currency account?
Known as a multi currency account, a foreign currency account is a standard Australian bank account that allows you to send and receive funds in a foreign currency. These funds can either be exchanged into Australian Dollars or held in whatever currency they're received in until you're ready to exchange them. Foreign currency accounts can come in both business and personal versions, and depending on the account, may earn interest.
Depending on who your account is with you can make deposits and withdrawals at a branch or online, although keep in mind that some accounts will only offer a smaller number of currencies which can be withdrawn at a branch. There are also foreign currency term deposits available for those looking to invest foreign currencies with an Australian-based account.
How does a multi currency account work?
A multi currency bank account allows you to send and receive funds in different currencies, can save you time and money. Regular Australian bank accounts will see funds converted to and from AUD when required, but what if you wanted to keep different amounts of specific currencies without having to worry about short term currency fluctuations affecting your bottom line? When you use a multi currency account, you can deposit different currencies. Switch between the currencies to take advantage of changing exchange rates and send money overseas without having to worry about extra charges for conversion (though transfer fees may apply). This is an ideal way to handle your money if you are often dealing with international transactions. International banks like Citibank and HSBC offer accounts for both foreign and Australian currency. Currencies include:
Australian Dollars (AUD)
Great Britain Pound Sterling (GBP)
Euro (EUR)
Hong Kong Dollars (HKD)
Canadian Dollars (CAD)
Japanese Yen (JPY)
New Zealand Dollars (NZD)
Singapore Dollars (SGD)
Renminbi (RMB) though currency restrictions often apply
Back to top
What are the benefits of a foreign currency account?
One of the major benefits of a foreign currency account is you can send and receive funds in different currencies without exchanging them. This is ideal for anyone in the import and export business. Let's have a look at a working example.
Matt uses his multi-currency account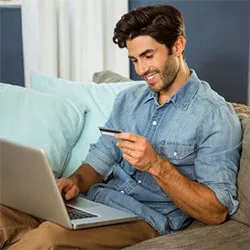 Matt buys stock from China and sells it to the United States. Without a foreign currency account the payment process would be a long and expensive ordeal. He would need to convert funds into Australian dollars when receiving payments from the US, and then convert this to Chinese Renminbi when you needed to purchase stock. This can come with extra fees, and would see him at more risk due to currency fluctuations when converting funds.

Since foreign currency accounts let you send and receive money in any currency, he could buy stock using Chinese Renminbi, and receive payments from customers in US Dollars all direct into his Australian-based bank account. Then he could decide when to convert funds into AUD when you wanted to.
Earn interest on different currencies
Many foreign currency accounts will even pay interest rates on selected currencies. These are usually offered in tiers, with better rates offered to larger balances.
Many banks will offer a selection of currencies, so it's important to first compare the various institutions and products in the market to ensure the currencies you need are offered. Generally speaking, banks will offer major currencies with a foreign currency account, so if you plan on dealing in exotic currencies, you might need to seek the services of a competitive international money transfer service and use a regular bank account.
If you're unsure of the timing of your foreign currency payments many institutions will also allow you to maintain an overdraft in specific currencies. This can help accommodate delayed or early payments. Always take into account fees and rates for the use of this type of feature.
As mentioned above, a major benefit of this type of account is that you can keep your money in whichever currency you want. This is especially important in regards to exchange rates.
The value of a US dollar today could be very different tomorrow, and these fluctuations in value can cost you a pretty penny. In fact the number of Aussie dollars you'll get in exchange for any currency varies each day based on global financial markets.
In a foreign currency account you can sit on your money until the rates make it worthwhile to transfer it back into Aussie dollars. This can be especially helpful in business transactions, which may be much larger then regular personal transactions, and therefore can see small differences in rates translate to larger losses.
Back to top
How do I compare multi currency accounts?
In order to ensure that you can take full advantage of having a multi currency account, you should be comparing the following features amongst the various banks:
Number of currencies. You will find that some financial institutions are able to provide you with a number of different currencies while others may only have two or three.
Supported currencies. Check to ensure that the currencies you deal with most are available with each of the accounts you are comparing.
Account minimum. Some banks will require that you maintain a minimum monthly balance in the account.
Monthly account fees. You could find some that are charging a maintenance fee every month for a multi currency account.
Other fees. Read the fine print to see if you are subject to any cash handling fees for transactions. In some instances this could depend on the particular currency and the type of transaction you are making.
Currency conversion charges. In addition to the exchange rate differences, the bank could also be charging you each time you convert your money to another currency.
Transfer amounts. The amount you are allowed to transfer per transaction and per day will vary between banks.
Transfer types. With most you are going to find that all overseas transfers are conducted as a bank to bank transfer.
Money transfer speed. Look to see how long with each account does it take to transfer money from your home bank to one overseas.
Flexibility. With some multi currency accounts you will be able to make transfers, deposits and withdrawals over the phone or internet or at a branch. Check to see if any of these transaction types are limited or incur extra fees.
Back to top
What are the pros and cons to holding a multi currency account?
Pros
Multiple currencies. This is the main benefit of holding one. You don't need to worry about exchanging your money and can deposit foreign currency.
Balance requirements. With some banks such as HSBC, Australians will not be required to maintain a minimum balance in a multi currency account.
Exchange rates. You can switch between currencies in some instances to take advantage of a better exchange rate.
Account keeping fees. You are going to be able to find multi currency accounts that do not charge any monthly or ongoing fees.
Cons
Cash handling fees. For some of your transactions you can expect to be charged special cash handling fees.
Low interest. With this type of account you will not be earning interest payments on your balance.
What fees can I expect?
A foreign currency account usually comes with a number of fees in addition to regulars such as monthly service charges.
These include fees for depositing or withdrawing. Some institutions may offer unlimited deposits and allow a certain number of fee-free withdrawals per month, or vice versa. If you do need to pay fees for deposits or withdraws these will typically be under $10 per transaction.
When comparing accounts know what your dealings each month will primarily consist of. If you receive many deposits each month it may be useful to find an account which offers free unlimited deposits.
Back to top
How can I open a foreign currency account?
Opening a foreign currency account isn't very different to opening any other kind of bank account. You'll need your basic personal and contact information, along with the standard forms of acceptable identification (e.g.: a driver's licence).
Frequently asked questions
Picture: Shutterstock
More guides on Finder