The best savings account for you might not be the best for someone else. When searching for the best savings account in Australia, look for a competitive interest rate and ongoing account conditions you're comfortable with.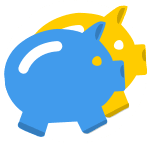 Filter products to match your search
High interest savings account offer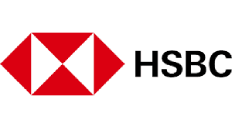 HSBC Serious Saver
High interest savings account offer
Receive a maximum variable rate of 1.75% p.a. for 4 months, reverting to an ongoing rate of 0.15% p.a. p.a. for each month you don't make any withdrawals from the account. Available on balances below $1,000,000.
Maximum Rate: 1.75% p.a.
Standard Variable Rate: 0.15% p.a.
Introductory period: 4 months
Monthly fees: $0
Do you currently have one of Australia's best savings accounts*?
*Definition: The best savings account accommodates your savings style and will help you earn maximum interest, so you can achieve your financial goals sooner. There is no one account that is best, and what is best for you may not be best for someone else.
Our table can help you find the best savings account for you
By following these four easy steps, our table will find the savings account that gives you the most interest:
Indicate your initial deposit.
Indicate your monthly deposits.
Indicate how long you want to invest for (this is the "period")
Click "Calculate"
The top 8 savings accounts* by maximum variable rate
*Definition: The bonus interest rate may be contingent on meeting certain criteria. We haven't looked at every account in the market, and these are just some of the top rates available in our database. You might find an account with a slightly higher rate than those above elsewhere in the market.
Finder's best savings account picks for August 2020
Every month we look at savings accounts in our database and pick some of the top accounts across a few different categories, depending on what type of savings account you're looking for.
While our picks are from banks with whom Finder has a commercial relationship, they all have competitively high interest rates. You may find products with slightly higher interest rates elsewhere on the market, but we're confident our picks are quality options that are among the best savings accounts in the market. You can learn more about our selection methodology under our top picks.
Our best savings account pick for easy-to-earn interest
This account could suit you if you're looking for a high ongoing rate with low or no monthly deposit conditions to meet and easy access to your money.
How did we choose our best savings account pics?
Click on the links below to see what we looked at for each top pick category.
How do I find the best savings account for me?
Match your savings style to the points below to help you choose the best savings account type for your situation.
Introductory rate savings account
Bonus saver savings account

Great for beginner savers
You can make withdrawals
Usually no deposit conditions to meet
You have a short term savings goal
You're happy to regularly switch accounts
"Set and forget" option until the introductory bonus offer is over

Great for experienced and advanced savers
You don't intend to make many withdrawals
You can make regular monthly deposits
Offers an incentive to regularly save
You have a long term savings goal
You're happy to link it to a transaction account
How do I find the best interest rate on Finder?
Our comparison tool above can sort products in ascending order so you can find the best interest rate at the time. Here's what the different table column heading mean, and how to sort the table:
Compare check box under each bank's name: You can select multiple savings accounts in the table to compare, if you don't want to compare the whole list.
Maximum variable rate p.a.: This is the standard variable rate plus the bonus interest rate, and is the maximum interest rate you're able to earn with each savings account.
Standard variable rate p.a.: This is the standard, base interest rate you'll receive even if the deposit conditions aren't met.
Bonus interest p.a.: This is extra bonus interest you'll receive on top of the standard variable rate when the account conditions are met.
Fees. This is the monthly account keeping fee, if there is one (there usually isn't)
Min bal / min deposit: This tells you if there's a minimum balance requirement you need to maintain.
Interest earned. This is the amount of interest you stand to earn based on the information provided in the calculator above the table (initial deposit, ongoing deposit and length of time)
Which type of savings account is best for me?
Tips to find the best savings account
You can get started with a $0 minimum deposit. With some savings accounts, you can open the account with a low, or even no, initial deposit. This is something to look for if you don't yet have much money to deposit into the account.
It doesn't charge any monthly fees. It's rare to find a savings account that charges monthly account fees, so try to stay clear of these if you do find one.
Competitive interest rate. You want a savings account that offers a competitive interest rate, but only if you can meet the deposit conditions. If you can't meet the conditions, you'll only earn the base interest rate.
A linked bank account that suits you. Most savings accounts require a linked transaction account with the same bank. This is how you can transfer money into and out of your savings account. Check the linked transaction account has the features and benefits you're looking for.
Traps to avoid when looking for the best savings account
Not meeting the terms of your savings account. Make sure you can realistically meet the monthly deposit requirement.
A poor linked bank account. Make sure you look at the linked transaction account if there is one, as these can sometimes have high fees and charges.
What happens to my savings account if my bank goes bust?
Your deposit up to $250,000 is protected under the Australian Government Guarantee Scheme. This means that deposits that are guaranteed won't be affected (up to this value). If a financial crisis were to hit Australia, withdrawals could be limited for a few months.
How do I open a savings account?
In most cases you will be able to apply and open the savings account online, as long as you're able to provide documentation that confirms your identity and residency. If you're a new customer to the bank, you'll need to verify your identity for legal reasons. For the online savings and bonus saver accounts, some banks will allow an Australian as young as 12 years old to have an account opened in their name.
Open a bank account online in 7 easy steps.
The latest news in banking
---
Commonly asked questions
Read more on this topic