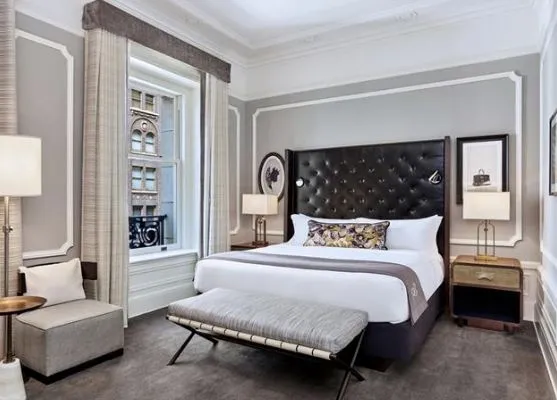 Best 5-star hotel: Palace Hotel a Luxury Collection Hotel San Francisco
from Marriott
Palace Hotel brings you luxurious accommodation among popular sightseeing spots. Union Square Plaza, the San Francisco Museum of Modern Art and the Moscone Center are all within walking distance. Satellite and cable TV are provided in the rooms, with a jacuzzi, indoor pool and sauna also available. Dining options include the on-site restaurant.
Star rating: 5 stars
Location: 2 New Montgomery Street, SoMa,
Why we love it: This hotel is incredibly decadent with modern and authentic architecture that dates back to 1875. It was San Francisco's first premier luxury hotel.
View details