Samsung gets sporty with Samsung Galaxy Watch Active, Samsung Galaxy Fit and Samsung Galaxy Buds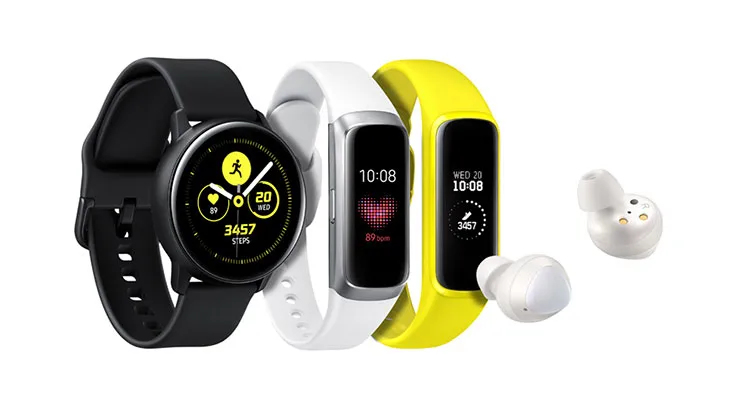 Samsung's got a whole bevy of smart wearables for you to slide onto your wrist or pop into your ears.
It wasn't exactly a secret that Samsung had a new wearable to announce this week at its Samsung Galaxy Unpacked event. The company itself more or less leaked its existence, thanks to appearance in the Galaxy Wearables app of the Samsung Galaxy Watch Active, Galaxy Buds headphones and Galaxy Fit fitness trackers.
The Galaxy Watch Active will come with a 42mm watch face, running on Samsung's own Tizen 4.0 operating system. It will support blood pressure monitoring via an app co-developed with University of California, San Francisco (UCSF).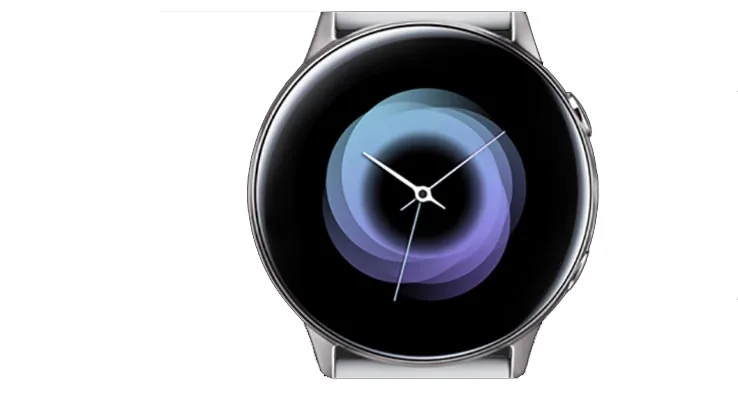 The Samsung Galaxy Watch Active will also track your relative stress levels, an interesting claim for a smart watch, with a dedicated stress widget. That's not (as it might suggest) a widget designed to stress you out, but instead one that reminds you to stop every once in a while and do your breathing exercises.
The Galaxy Watch Active naturally comes with fitness tracking capabilities, and as you might imagine, that's pretty much the point of the Samsung Galaxy Fit and Galaxy Fit e, both of which target the fitness tracker market.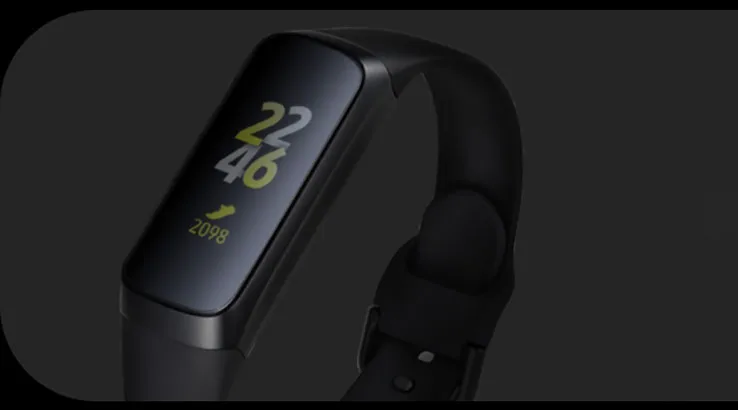 The Galaxy Fit e is essentially the "lite" version of the Galaxy Fit, with both fitness bands featuring 90 different sports tracking abilities, as well as sleep tracking. Here are the specifications for both bands so you can compare their differences:
| Samsung | Galaxy Fit | Galaxy Fit e |
| --- | --- | --- |
| Colour | Black, Silver | Black, White, Yellow |
| Display | 0.95" Full Colour AMOLED 120 x 240, 282 ppi | 0.74" PMOLED 64 x 128, 193 ppi |
| Processor | MCU Cortex M33F 96MHz + M0 16 MHz | MCU Cortex M0 96MHz |
| OS | Realtime OS | Realtime OS |
| Size | 18.3(W) x 44.6 (H) x 11.2(T) | 16.0(W) x 40.2(H) x 10.9(T) |
| Weight | 24g (w/strap) | 15g (w/ strap) |
| Memory | 512KB internal RAM, 2048KB external RAM, 32MB external ROM | 128KB internal RAM, 4MB external ROM |
| Connectivity | BLE | BLE |
| Sensor | HRM, Accelerometer, Gyroscope | HRM, Accelerometer |
| Battery | 120mAh | 70mAh |
| Charge | NFC Wireless | Pogo |
| Durability | 5ATM water resistance MIL STD 810G | 5ATM water resistance MIL STD 810G |
| Compatibility | Samsung Galaxy, Android 5.0 or above with more than 1.5GB RAM iPhone: iPhone 5 and above, iOS 9.0 or above | Samsung Galaxy, Android 5.0 or above with more than 1.5GB RAM iPhone: iPhone 5 and above, iOS 9.0 or above |
Finally, the Samsung Galaxy Buds are Samsung's latest take on wireless Bluetooth earbuds, with Samsung describing them as your "In-Ear Lifestyle Companion".
The Samsung Galaxy Buds are sound balanced by AKG, and feature an ambient sound mode so you can more subtly and easily hear the world around you at will.
Each bud has a pair of microphones – one inner and outer – for better audio clarity in phone calls.
Samsung's claim is that they're good for up to 6 hours of Bluetooth streaming, with a further 7 hours from the charging case. In 15 minutes, Samsung claims, you can add an additional 1.7 hours of charge to the Galaxy Buds from the case if they're running low, and they're Qi-enabled for wireless charging, which means that you could charge them from the new Samsung Galaxy S10 or Samsung Galaxy S10+.
While the Samsung Galaxy Watch Active and Galaxy Fit bands will come to Australia, Samsung isn't precisely saying when or how much they'll cost.
We do know that the Samsung Galaxy Buds will cost $249 outright, because they're a pre-order bonus if you order a Galaxy S10, Galaxy S10e or Galaxy S10+ before 8 March 2019.
For more news from Samsung Galaxy Unpacked 2019, check out our news hub.