Samsung Galaxy S10e vs Apple iPhone XR
How does Samsung's more affordable Galaxy S10e compare against Apple's lower-cost Apple iPhone XR?
---
| | | |
| --- | --- | --- |
| Product Name | Samsung Galaxy S10e | Apple iPhone XR |
| Display size | 5.8 | 6.1 |
| Operating system | Android 9 | iOS 12 |
| Height (mm) | 142.2 | 150.9 |
| Width (mm) | 69.9 | 75.7 |
| Depth (mm) | 7.9 | 8.3 |
| Weight (g) | 150 | 194 |
| Battery size (mAh) | 3,100 | 2,942 |
| Front camera (1) megapixels | 10 | 7 |
| Rear camera (1) megapixels | 12 | 12 |
| Rear camera (2) megapixels | 16 | |
| Water Resistance | IP68 | IP67 |
| Wi-Fi connectivity | 802.11 a/b/g/n/ac | 802.11 a/b/g/n/ac |
| Network Category Speed | Category 20 | Category 12 |
| | | |
Samsung Galaxy S10e vs Apple iPhone XR: What to look for
Of the new Galaxy S10 phones, the Galaxy S10e holds a very definite position. It's the affordable entry in the family, although at a price point that doesn't sit within anyone's real budget or mid-range prices in a real sense. It's essentially the option that you go for if the asking price of the Samsung Galaxy S10 or Samsung Galaxy S10+ is too high for your liking.
Flip the brands around, and that description could neatly fit the Apple iPhone XR. It's the more affordable option compared to the Apple iPhone XS or Apple iPhone XS Max. So which one should you pick, presuming you don't have a particular stake in the Android vs iOS war?
Samsung Galaxy S10e vs Apple iPhone XR: Power
The Samsung Galaxy S10e features the same internal processor as the Galaxy S10 and Galaxy S10+, with either the Snapdragon 855 or Exynos 8920 processor paired up with either 6GB or 8GB of RAM. While we've yet to have the chance to test out either processor, early signs are that it's a powerful upgrade from 2018's Snapdragon 845 and Exynos 9810.
Conversely, the Apple A12 Bionic in the Apple iPhone XR is the exact same part as found in the iPhone XS and iPhone XS Max, and it's a fantastic performer. It is comparatively limited next to its brethren with just 3GB of RAM where they have 4GB, but even so, its general performance and benchmark scores were well ahead of any Android phone we tested in 2018.
However, it's not quite a straight comparison. Apple can optimise iOS heavily, while the Android OS has to cope with a myriad of processor, memory, screen size and battery choices.
On the subject of power, Samsung does have one distinct edge, and that's in storage flexibility. Every single iPhone ever has had fixed storage, and while we've seen storage sizes creep up over the years for iPhone choices, that means that the storage you buy is all you'll ever have.
The Samsung Galaxy S10e doesn't stretch up to the same quantity of internal storage as its bigger siblings, but the inclusion of support for microSD expansion means that you can easily and affordably boost its storage capacity at will, all the way to an additional 512GB.
Samsung Galaxy S10e vs Apple iPhone XR: Camera
Apple made a very deliberate decision to limit the iPhone XR capabilities relative to the iPhone XS and iPhone XS Max phones. Where they feature dual rear lenses, the iPhone XR has only a single lens rear camera. It's a decent enough camera for basic photography work, and it even supports a limited sub-set of Apple's portrait photo modes.
The Galaxy S10e too, can't quite match up to the camera optics of its bigger siblings, but you're at least given dual lens 12MP and 16MP rear lenses, with support for Samsung's own "live focus" feature. One big benefit here is that while the iPhone XR allows for post-shot focus adjustment, that's purely for portrait shots, where Samsung's Live Focus will work on anything it can identify as the "subject" of a photo.
Samsung Galaxy S10e vs Apple iPhone XR: Battery
Apple's iPhones have long had battery life issues, and part of the issue has historically been because Apple prefers to keep its phones thin rather than pack them with battery capacity. The iPhone XR's 2,942mAh battery isn't immense for a premium phone, although its tested battery life was comparable to that of its siblings, despite a smaller battery size.
Then again, the Samsung Galaxy S10e's battery sits at 3,100mAh, which isn't a whole lot more. Where it may benefit, is in Samsung's generally very good power management. Samsung Galaxy S phones have generally had some of the very best battery life figures we've seen of any phones, and there's little indication that won't be the case this time around.
Samsung Galaxy S10e vs Apple iPhone XR: Pricing
The iPhone XR is the lowest cost "new" iPhone you can buy, but that doesn't mean that the word "cheap" should be applied here. Apple's not a fan of the term, with pricing for the iPhone XR running from $1,229 (64GB) to $1,299 (128GB) or $1,479 (256GB).
The Samsung Galaxy S10e pricing sits below that of the Apple iPhone XR, with the 128GB model costing $1,199 in Australia. Samsung does make a 256GB model of the Galaxy S10e with 8GB of RAM, but that's not the model we'll see down under.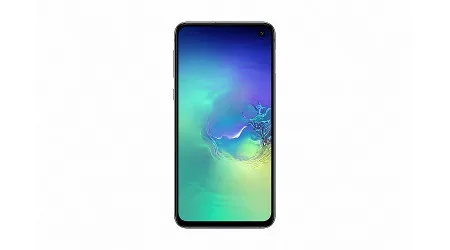 Buy the Samsung Galaxy S10e 128GB
from Amazon
The most-affordable entry in Samsung's Galaxy S10 product line packs all the core features of its siblings at a less wallet-stinging price. Get one now from Amazon Australia.
View details
The popularity of the iPhone and Galaxy S brands means that they're widely available on contract terms from Australia's leading carriers. If you're keen to split the cost of the handset over time, you can get some great deals on the iPhone XR. We're yet to see Galaxy S10e plans announced, but we'll update when we do get them.
Here's the current pricing you'll pay for an Apple iPhone XR on contract:
---