Samsung Galaxy S10 vs Samsung Galaxy S9
How does Samsung's new flagship Galaxy S10 compare to its previous hero phone, the Galaxy S9?
---
| | | |
| --- | --- | --- |
| Product Name | Samsung Galaxy S10 | Samsung Galaxy S9 |
| Display size | 6.1 | 5.8 |
| Operating system | Android 9 | Android 8 |
| Height (mm) | 149.9 | 147.7 |
| Width (mm) | 70.4 | 68.7 |
| Depth (mm) | 7.8 | 8.5 |
| Weight (g) | 157 | 163 |
| Battery size (mAh) | 3,400 | 3,000 |
| Front camera (1) megapixels | 10 | 8 |
| Rear camera (1) megapixels | 12 | 12 |
| Rear camera (2) megapixels | 12 | |
| Water Resistance | IP68 | IP68 |
| Wi-Fi connectivity | 802.11 a/b/g/n/ac | 802.11 a/b/g/n/ac |
| Network Category Speed | Category 20 | Category 18 |
| | | |
Samsung Galaxy S10 vs : What to look for
Samsung refreshes its Galaxy S flagship phone line every year, typically with faster processors, better camera life and just a few new gimmicks to maintain its premium position.
If you're already an owner of the previous year's phone, it can be tempting to upgrade, but equally, if you're not, there can be some serious bargains to be had by opting for the previous generation. So how does the Samsung Galaxy S9, released in 2018, compare to the 2019's Samsung Galaxy S10?
Samsung Galaxy S10 vs Samsung Galaxy S9: Power

Samsung will produce the Galaxy S10 with either the Snapdragon 855 or Exynos 9820 processor on board, with availability depending on the market it's sold in. Here in Australia we'll officially get the Exynos 9820 variant in stores and from carriers. However, you could end up with the Snapdragon 855 if you import one.
We're still waiting on the opportunity to fully benchmark either processor, but early benchmarks of the Snapdragon 855 suggest that it's the near equal, or possibly better, than the impressive Apple A12 Bionic processor found in Apple's iPhone XS range. That's the current front-runner for smartphone performance in benchmark terms, so there's plenty of potential, at least. Historically speaking, the Exynos variants have had slightly less performance power, but you've benefited from slightly better battery life. Again, we'll have to wait and see.
Not that the Samsung Galaxy S9 is exactly a low-powered phone, mind you. The Snapdragon 845/Exynos 9810 that powers it put it in the top tier of 2018's smartphones, and it's recently had a full upgrade to Android 9 and Samsung's upgraded "One UI" platform.
If you want the absolute best in performance, it's likely to be found in the Samsung Galaxy S10, but most users will find plenty of grunt in the Samsung Galaxy S9. From an upgrader's perspective it might not be worth the jump on power alone.
Samsung Galaxy S10 vs Samsung Galaxy S9: Camera

It's a different story in the camera space. That's because Samsung opted to give 2018's Samsung Galaxy S9+ a big boost in camera quality over the regular Samsung Galaxy S9 in its rear cameras. The Galaxy S9 has a single 12MP f/1.5-f/2.4 lens, which means you do get Samsung's neat variable aperture camera for improved low light quality, but there's no secondary telephoto lens.
Spin the Galaxy S10 around, and you'll find 3 cameras in total, giving you telephoto, wide angle and, for the first time on a Samsung phone, an ultra-wide angle lens as well. There's support for AI modes with a neural processing unit (NPU) that can intelligently pick the right settings for the scene in front of it. Or at least try, which is what the NPUs in other similar phones do, anyway.
The Galaxy S9 has a nice camera, but there's little doubt that the Galaxy S10's camera should be markedly better.
Samsung Galaxy S10 vs Samsung Galaxy S9: Battery

There's only a slight battery uptick between the Galaxy S9 and the Galaxy S10, with a 3,000mAh battery in the 2018 model, and a 3,100mAh battery in the newer handset.
This is one area where Samsung is starting to look a little conservative compared to some of its rivals, where 4,000mAh batteries are fast becoming the norm. Where Samsung has an edge is in the fact that its battery saving technologies are generally very good.
Given the higher power processor, on paper we suspect the battery life may be pretty similar between both handsets. We'll have to wait and test to be sure, but it should be pretty good, too.
One upgrade you will get in the Samsung Galaxy S10 that's not on the Galaxy S9 is reverse wireless charging, which allows you to charge other Qi-enabled wireless devices by placing them onto the Galaxy S10 itself. It's a feature we've already seen in the Huawei Mate 20 Pro, and while it works, it's a tad gimmicky, given you've got to give up usage of your phone to make it happen, and it's not exactly fast.
Samsung Galaxy S10 vs Samsung Galaxy S9: Pricing

Officially speaking, the asking price for the Galaxy S9 is $1,199 for the 64GB model and $1,349 for the 256GB model in Australia. It's not hard at all to shave serious money off those asking prices by checking around for the best online prices, and we've done just that right here to save you the time and the money.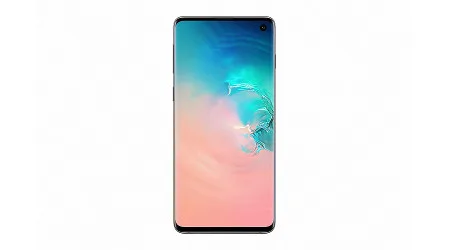 Buy the Samsung Galaxy S10 128GB
from Amazon
Samsung's Galaxy S10 features an in-screen ultrasonic fingerprint sensor and a pin-hole selfie camera, providing more room for its 6.1-inch screen to shine. Get yours now from Amazon Australia.
View details
Even without an online discount, the Galaxy S10 does cost a little more to acquire. The base model with 128GB of storage is $1,349 outright, while the 512GB model will set you back $1,699. You do get a better phone for the most part, and a fair bit more storage as well for your money though.
Samsung Galaxy S10 vs Samsung Galaxy S9: Plans
The Galaxy S9 is available through Telstra, Optus and Vodafone on contract terms, and its status as an older phone means that it's quite feasible to pick one up at a decent rate. However, we'd expect stock to start drying up from carriers.
Here's what you'll pay for a Samsung Galaxy S10 on a contract plan:
And here's the current pricing you'll pay for a Samsung Galaxy S9 on contract:
---