Samsung Galaxy J5 Pro: Plans | Pricing | Specs
A faster processor, improved camera and new features like Samsung Pay make the Samsung Galaxy J5 Pro a solid successor to the 2016 Galaxy J5.
5.2 inches
Display size
720 x 1280px
3,000 mAh
Battery size
Finder rated as Average vs similar phones
Details
Display
Pixels per inch (PPI)
282 ppi
---
Camera
Rear camera megapixels
13MP
Rear camera aperture size
f/1.7
Front camera megapixels
13MP
Front camera aperture size
f/1.9
---
Physical Dimensions
Dimensions
146.2mm x 71.3mm x 8mm
---
Connectivity
Network category speed
Category 6
---
Power, storage and battery
Operating system
Android 7
External storage support
Up to 256GB
Battery capacity
3,000mAh
---
Device features
Water resistance rating
N/A
| | |
| --- | --- |
| Launch price (RRP) | $349 |
| Launch date | 2017-07 |
Samsung's Galaxy J series smartphones typically operate on a yearly release cycle, with new handsets retaining the same name but incorporating more advanced hardware and features. The Samsung Galaxy J5 Pro bucks this trend slightly, as it's the direct successor to the 2016 Galaxy J5 despite bearing the new "Pro" moniker.
Released in June 2017, the Galaxy J5 Pro stays true to the budget-friendly ethos of other Galaxy J series phones. It packs hardware that would have been considered cutting edge just a few years prior, with similar specs to the 2015 premium Samsung Galaxy S6 smartphone. But thanks to the rapid pace of mobile technology, the Galaxy J5 Pro is significantly cheaper than the Galaxy S6 was back when it launched.
---
Design
All-metal body and curved-glass surface add a premium feel to the budget handset
Fingerprint sensor and Samsung Pay support add an extra layer of functionality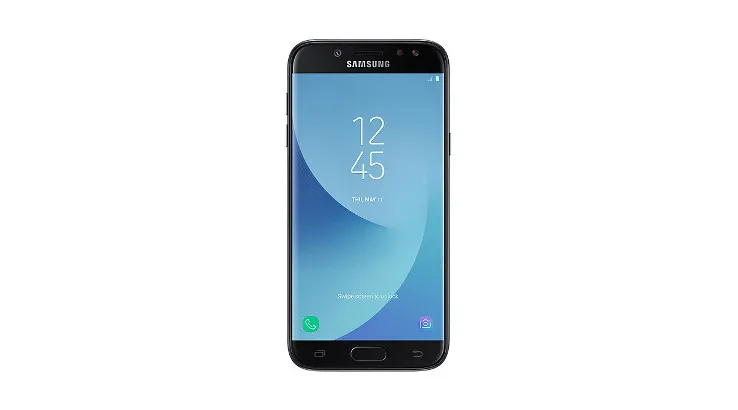 ---
Camera
Features a f/1.7 lens on the rear camera for better shots in low light
13MP front-facing camera for high-resolution selfies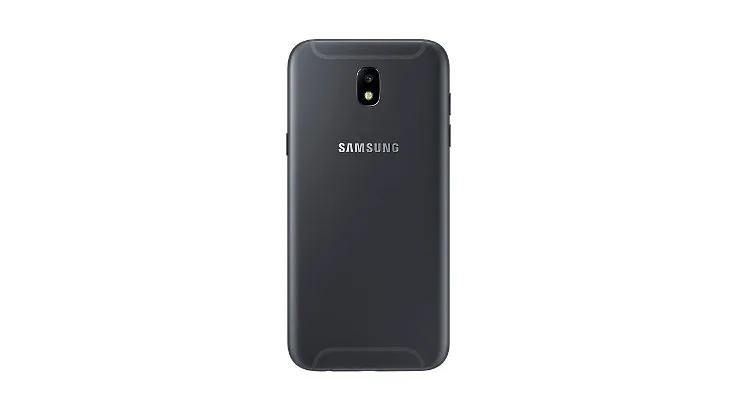 ---
Performance
Eight-core 1.6GHz processor is a big step up from the 2016 Galaxy J5
3GB of RAM gives the Galaxy J5 Pro more capacity to multi-task
---
Battery
Double-digit battery life claims from Samsung promise plenty of runtime
The shift to a sealed battery means no more swapping in spares
---
Pricing and availability
Price
RRP $299

Where to buy
---
Specifications
Display
Pixels per inch (PPI)
282 ppi
---
Camera
Rear camera megapixels
13MP
Rear camera aperture size
f/1.7
Front camera megapixels
13MP
Front camera aperture size
f/1.9
---
Physical Dimensions
Dimensions
146.2mm x 71.3mm x 8mm
---
Connectivity
Network category speed
Category 6
---
Power, storage and battery
Operating system
Android 7
External storage support
Up to 256GB
Battery capacity
3,000mAh
---
Device features
Water resistance rating
N/A
---
Latest Samsung phone news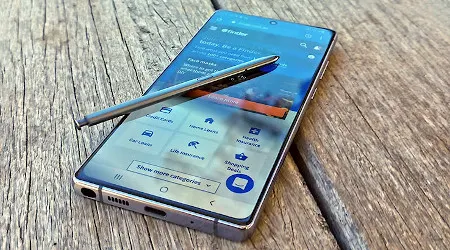 Samsung's new smaller Note hits the sweet spot of price, camera, battery life and features, making it an excellent premium phone option. Read more…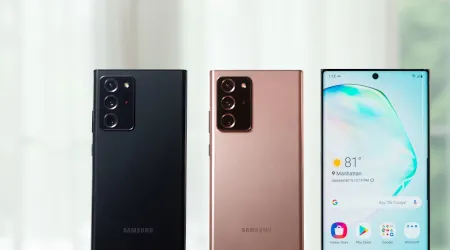 Which Samsung Galaxy Note smartphone should you buy? We compare the features and specs of the Note10+, the Note20 and the Note20 Ultra. Read more…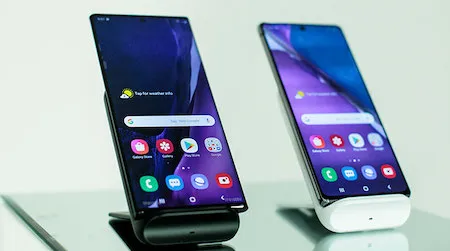 Samsung fans won't have to wait long to get hold of Samsung's updated smartphone as well as new headphones, tablets and smart watches. Read more…
Image: Shutterstock