Samsung Galaxy Fold hands-on review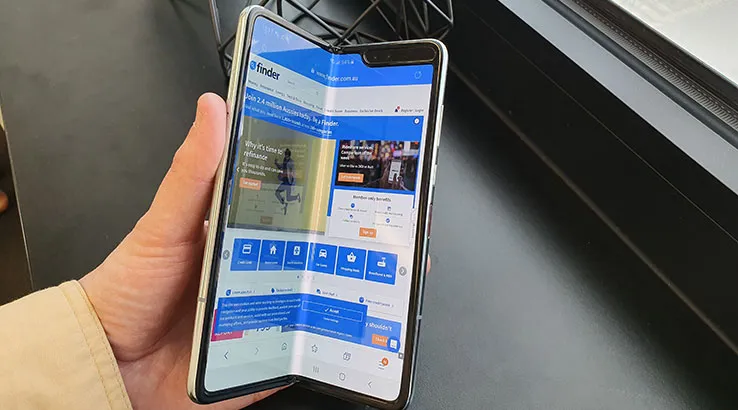 We take a first look at the revised Samsung Galaxy Fold to see if it was really worth all the fuss.
At IFA in Berlin, I was able to take some time to test out the revised model of the Samsung Galaxy Fold. That's Samsung's first foldable phone, first announced at the same time as the Galaxy S10 family of phones, but delayed due to durability issues that emerged just prior to its US launch.
Samsung says it's gone back to the drawing board for the Galaxy Fold, although what I was testing out was still an early review unit. Here are my early observations.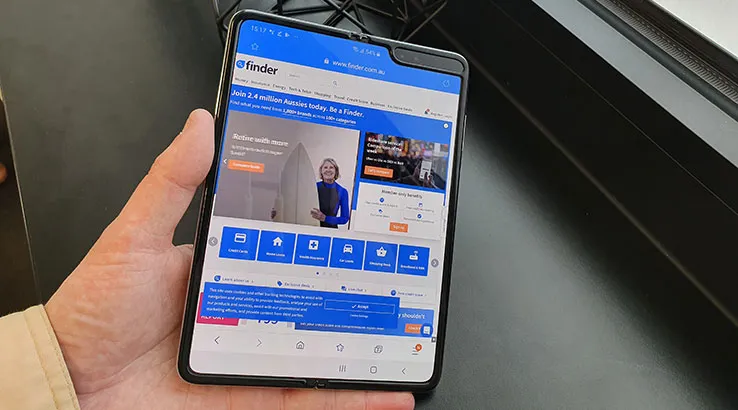 Samsung Galaxy Fold: Early upsides
This is a really solid handset. I'd had the chance to have some brief hands-on time with Huawei's competitor Mate X handset, and while they're ostensibly doing the same thing, Samsung's build quality feels a lot better. That's both in the sense of feeling quite premium, which its price should absolutely command, but also feeling like it should last the distance.
Multi-app windows work well. I've notably not been a fan of Samsung's Edge approach for apps, but for the Galaxy Fold it works really well, with an easy way to run up to three apps at once, or add additional "floating" apps at will. You can go rather excessive on the floating apps score, but it makes a good case for why a foldable phone might be a good prospect.
Continuity works well. Continuity is Samsung's name for what happens when you open or close the Galaxy Fold, switching the primary open app from the external 4.6 inch display to the larger 7.3 inch screen. While Samsung does warn that not every app will support continuity, I struggled to find even one of them, and the experience was seamless.
Good camera. While Samsung gave me 45 minutes to test out the Galaxy Fold, I couldn't leave the room with it to put the camera through its full paces. Still, what I could do suggests that it's on par with some of Samsung's premium phones, such as the Galaxy S10 5G or Galaxy Note10+.
It's fun to open and shut. Open the Galaxy Fold up and you get that larger display, which is fun. Close it up, and you get an aesthetically pleasing click sound that's just fun. Sure, that's not the most compelling argument to speak of, but it makes it enjoyable to use.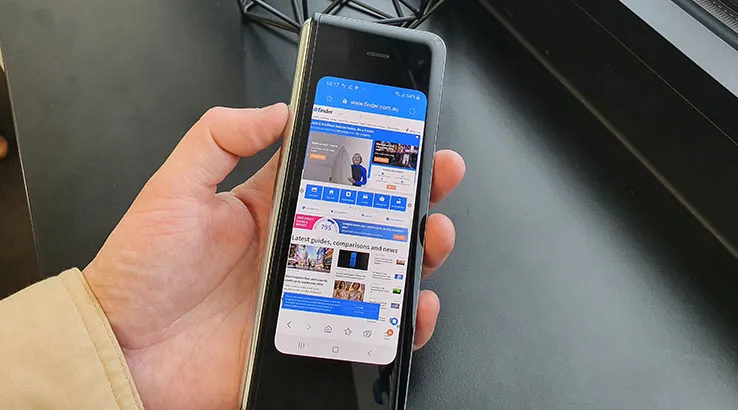 Samsung Galaxy Fold: Early downsides
The external display doesn't cover the whole screen. You'll notice this almost immediately when you start using the Galaxy Fold. The external display is nice enough, but at only 4.6 inches it's quite small by flagship standards. That's made worse by the fact that it's not even close to being an edge-to-edge display as you might find on other Galaxy devices. It almost feels like the kinds of external screens we'd see back in the flip phone days.
Slightly weird pocket shape. It's a bad idea to put the unfolded Galaxy Fold in your pockets, of course, but even when it's folded up, it's an odd experience. Again, I couldn't help but have flashbacks to early candy bar style phones, or maybe Nokia's old Communicator lines. If you're putting it in a shirt pocket, it's going to jut up quite a lot.
You can't take private calls with it unfolded. Nobody called my Galaxy Fold during the test period, but I'm told that if the Galaxy Fold is in its full screen state, it will default to loudspeaker only, with no choice – as ridiculous as that would look – to hold it to your head for a little privacy.
It still feels like it needs its crease ironed. I certainly didn't hit the issues those early model Fold reviewers did, with a screen that felt solid and certainly didn't peel or flicker to speak of. Still, the crease on the screen is quite noticeable if you've got a darker background in play, and you'll feel it every time you run your finger over it.
It will only be 4G in Australia. While the Galaxy Fold will come in a 5G variant, we'll only see the 4G model Down Under.
You can't have one – yet. Samsung is launching the Galaxy Fold this week in South Korea, but it's yet to reveal its launch plans for Australia. So even if you're keen, unless you're happy to make a quick trip to Seoul, you'll just have to wait.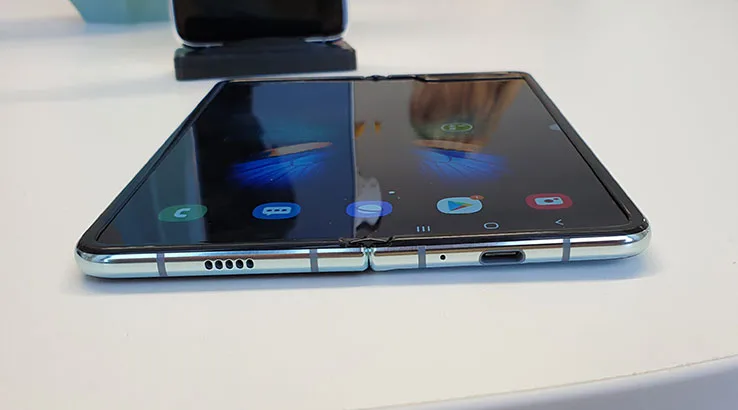 Samsung Galaxy Fold: Early verdict
I've been keen on the concept of the Galaxy Fold, and indeed foldable phones as a category for some time. However, the Galaxy Fold's early issues had rather soured me on it as a specific device.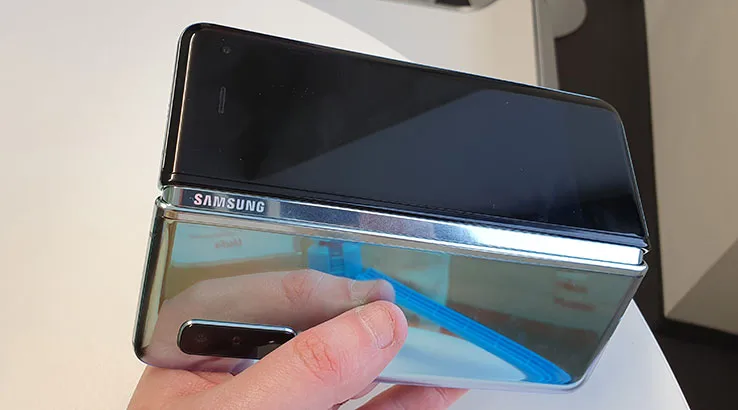 The good news here is that Samsung seems to have done a lot of very solid work, because I walked out of my test session with the Galaxy Fold very impressed indeed. This is a premium-priced handset, and then some, but it feels the part. It's pretty tough not to spend some time with one and not walk away wanting one.