Samsung Galaxy Fold Review: Features | Specifications | Pricing
The Galaxy Fold presents the first step forwards into the brave new world of folding phones. There's some fine engineering here, but it's hard to justify what you get for the steep price you pay.
Folding mechanism is genuinely fun to use
Continuity can work well
Possibly better battery life than other 2019 Samsung phones
App multitasking works better than any Android tablet
Way too fragile for a flagship phone
Lots of lenses, but a deeply ordinary camera experience
The crease is both visibly and physically obvious
Front display is annoyingly small for the money
No storage expansion
No headphone jack
No water resistance
Costs an obscene amount of money
7.3 inches
Display size
1536 x 2152px
12MP + 12MP + 16MP
Rear camera
4,380 mAh
Battery size
Finder rated as Excellent vs similar phones
Details
Display
Pixels per inch (PPI)
362 ppi
---
Camera
Rear camera megapixels
12MP + 12MP + 16MP
Rear camera aperture size
f/2.4 + f/1.5-f/2.4 + f/2.2
Front camera megapixels
10MP + 8MP
Front camera aperture size
f/2.2 + f/1.9
---
Physical Dimensions
Dimensions
160.9mm x 117.9mm x 6.9mm
---
Connectivity
Network category speed
N/A
---
Power, storage and battery
Processor
Octo-core 2.8GHz
Operating system
Android 9
Battery capacity
4,380mAh
---
Device features
Water resistance rating
N/A
| | |
| --- | --- |
| Launch price (RRP) | $0 |
| Launch date | Q2 2019 |
It's been a long wait for the Samsung Galaxy Fold. It's all but unheard of for a phone maker to announce a new phone and have a full year's wait before it hits our shores, but that's precisely what happened with the Galaxy Fold.
The "first" generation of the Galaxy Fold was rather stillborn, with a US launch cancelled at the last minute due to some terrible durability issues with handsets issued to reviewers there.
So Samsung went back to the drawing board, did a lot of engineering work and the end result is the "new" Galaxy Fold, which has finally landed on Australian shores.
It's odd, though, because while Galaxy Fold presents the first in a brave new world of smartphones, it simultaneously has some elements that already feel oddly dated.
That's a function of its curious release schedule: announced at the same time as the Galaxy S10, there are features that have since been supplanted by the Galaxy Note10+, not to mention other phones. But none of those phones is foldable – or three grand to purchase outright.
That price hangs heavy over the Galaxy Fold, and whether it's worth buying.
---
Design
Fold retains its satisfying engineering click
Display crease is always apparent
Smaller external display isn't optimal
Supplied "case" is just plain ugly
No headphone jack or external storage support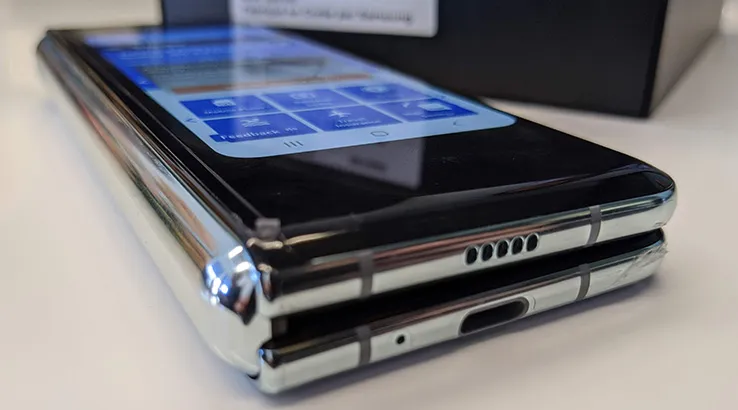 ---
Camera
Rear triple camera with 16MP ultra wide (F2.2.), 12MP wide angle (Dual Pixel AF, OIS, F1.5, F2.4) and 12MP telephoto camera (PDAF, OIS, F2.4, 2X optical zoom)
Front 10MP selfie camera (F2.2), 8MP RGB depth camera (F1.9)
Cover camera (folded) front-facing 10MP (F2.2)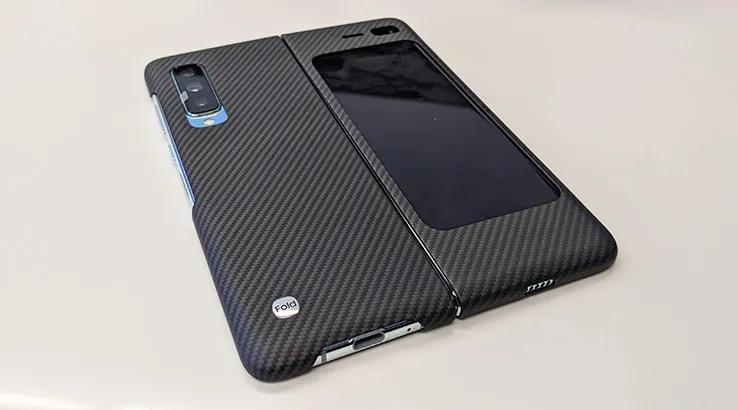 ---
Performance
Qualcomm Snapdragon 855 plus 12GB RAM gives it plenty of power
Multi-window view is smartly implemented
App Continuity can be handy, but it's not 100%
Has to be folded shut for most phone calls
Smaller display isn't great for many apps at all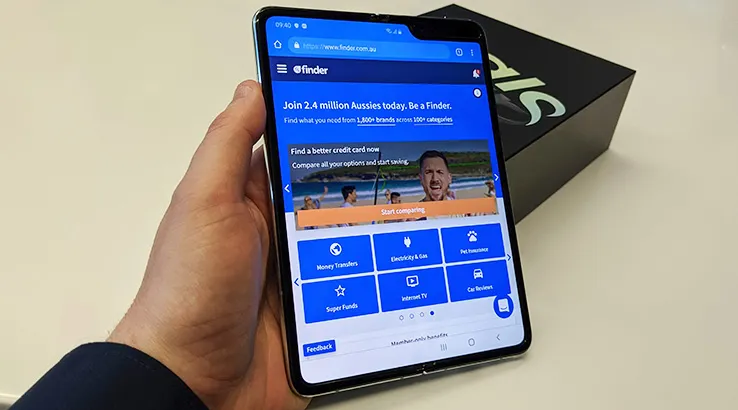 ---
Battery life
4,380mAh battery provides very good battery
Wired or wireless charging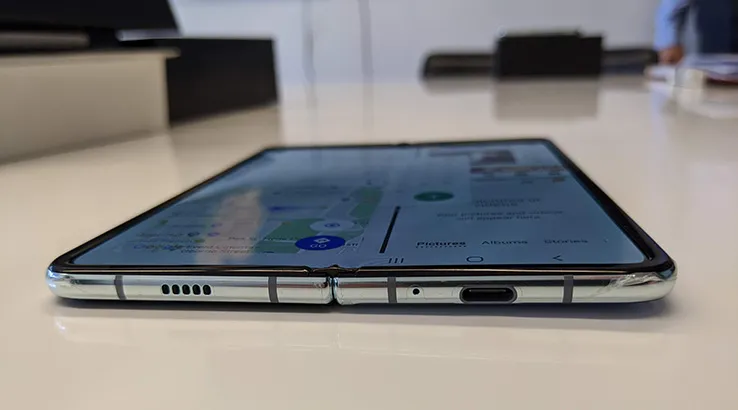 ---
Verdict
It's a great engineering feat
But it's more a fashion statement than a phone.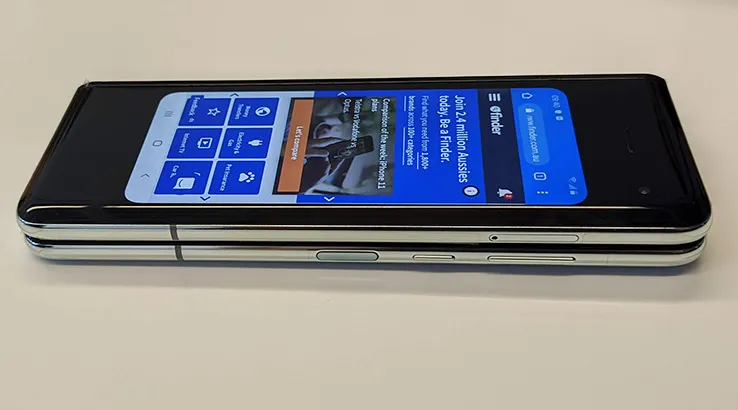 ---
Pricing and availability
The Samsung Galaxy Fold is available outright in Australia for $2,999. Samsung isn't directly selling it online, with selected Samsung stores and retailers offering the ability to buy in-store only.
The Galaxy Fold is also available on contract terms through Optus, Vodafone and Telstra.
Compare Samsung Galaxy Fold plans
---
Alternatives
Until the Huawei Mate X lands on our shores – and since, at the time of writing, we're still waiting on the Huawei Mate 30 Pro to arrive, that's not a given by any means – there's no real "alternative" to the Galaxy Fold you can buy.
The closest in 2019 flagship terms would be the LG V50 ThinQ, which is more properly a dual-screen phone than a proper "foldable" phone.
Of course, for the $2,999 asking price of the Galaxy Fold, you could have any of 2019's flagship phones with change to spare and in some cases two of them. Check out our list of the best phones of 2019 to choose from any of them – they're all cheaper than the Galaxy Fold.
---
Specifications
Display
Pixels per inch (PPI)
362 ppi
---
Camera
Rear camera megapixels
12MP + 12MP + 16MP
Rear camera aperture size
f/2.4 + f/1.5-f/2.4 + f/2.2
Front camera megapixels
10MP + 8MP
Front camera aperture size
f/2.2 + f/1.9
---
Physical Dimensions
Dimensions
160.9mm x 117.9mm x 6.9mm
---
Connectivity
Network category speed
N/A
---
Power, storage and battery
Processor
Octo-core 2.8GHz
Operating system
Android 9
Battery capacity
4,380mAh
---
Device features
Water resistance rating
N/A
---
Latest Samsung news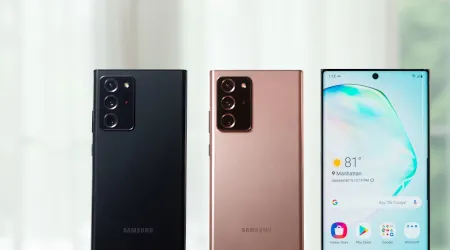 Which Samsung Galaxy Note smartphone should you buy? We compare the features and specifications of the Note10 Plus, the Note20 and the Note20 Ultra. Read more…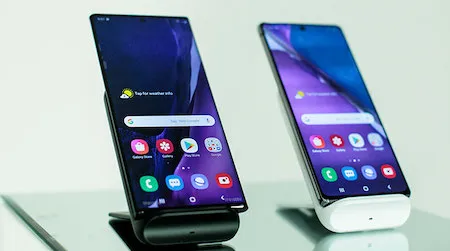 Samsung fans won't have to wait long to get hold of Samsung's updated smartphone as well as new headphones, tablets and smart watches. Read more…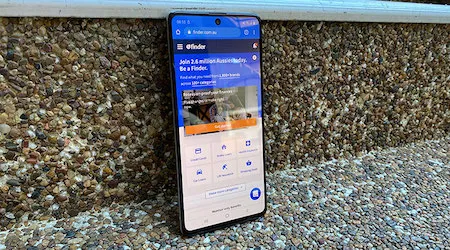 Samsung boils down the essential greatest hits of its flagship Galaxy lines into the Galaxy A71. Read more…