Samsung Galaxy A80: Features | Pricing | Specs
The Samsung Galaxy A80 stands out for its notch-free display.
6.7 inches
Display size
1080 x 2400px
3,700 mAh
Battery size
Finder rated as Good vs similar phones
Details
Display
Pixels per inch (PPI)
393 ppi
---
Camera
Rear camera megapixels
48MP + 8MP
Rear camera aperture size
f/2.0 + f/2.2
Front camera megapixels
48MP + 8MP
Front camera aperture size
f/2.0 + f/2.2
---
Physical Dimensions
Dimensions
165.2mm x 76.5mm x 9.3mm
---
Connectivity
Network category speed
Category 11
---
Power, storage and battery
Processor
Qualcomm Snapdragon 730
Operating system
Android 9
Battery capacity
3,700mAh
---
Device features
Water resistance rating
N/A
---
---
Samsung's Galaxy A-series phones sit just under its prime Galaxy S and Galaxy Note lines, typically providing most but not all of the features of its flagship phones.
The Samsung Galaxy A80 is somewhat different in this respect, because it offers a feature not yet found on any Samsung flagship device, with a truly notch-free primary display. It's not officially sold by Samsung in Australia, although we have seen it offered online by numerous phone importers if you're particularly keen.
Design
6.7-inch notch-free display
In-display fingerprint sensor
Pop-up rotating camera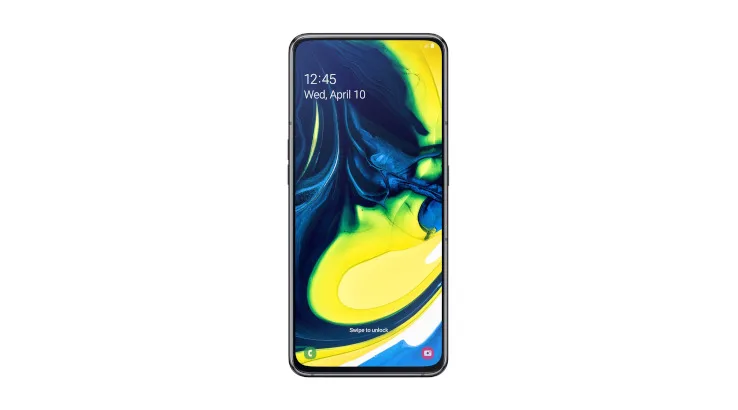 ---
Camera
Primary 48MP lens
Secondary 8MP ultrawide lens
Performance
Snapdragon 730 with 8GB RAM
128GB storage, but no expansion
Battery life
---
Early outlook
An interesting design from Samsung
---
Pricing and availability
Sells through importers for around $700
The Samsung Galaxy A80 was never officially released in Australia, but you can buy it from direct importers, typically for around $700.
---
Specifications
Display
Pixels per inch (PPI)
393 ppi
---
Camera
Rear camera megapixels
48MP + 8MP
Rear camera aperture size
f/2.0 + f/2.2
Front camera megapixels
48MP + 8MP
Front camera aperture size
f/2.0 + f/2.2
---
Physical Dimensions
Dimensions
165.2mm x 76.5mm x 9.3mm
---
Connectivity
Network category speed
Category 11
---
Power, storage and battery
Processor
Qualcomm Snapdragon 730
Operating system
Android 9
Battery capacity
3,700mAh
---
Device features
Water resistance rating
N/A
---
Latest news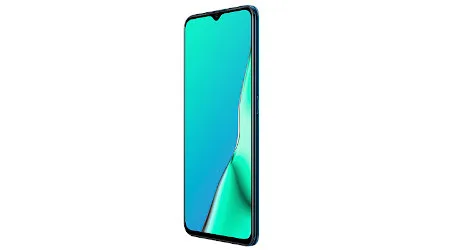 The Oppo A5 2020 features a quad-camera array and a hefty 5,000mAh battery to keep you going. Read more…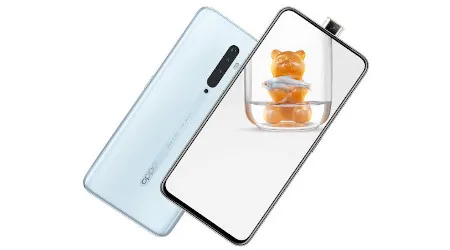 Oppo's oddly named Reno2 Z features a quad-camera array, notch-free screen and eye-catching design at a mid-range price. Read more…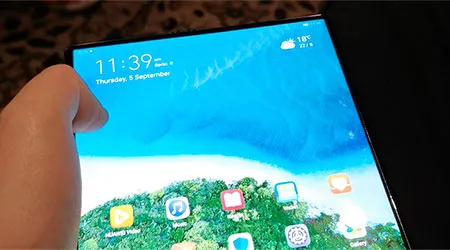 Huawei's Mate X delivers a large screen folding experience, and we've had the chance to give it a brief test run. Read more…