Samsung Galaxy A70 review: Features | Specifications | Pricing
The Samsung Galaxy A70 is Samsung's mid-range flagship, combining features you'd expect in a flagship phone with a more moderate price point.
6.7 inches
Display size
1080 x 2400px
32MP + 8MP + 5MP
Rear camera
4,500 mAh
Battery size
Finder rated as Good vs similar phones
Details
Display
Pixels per inch (PPI)
393 ppi
---
Camera
Rear camera megapixels
32MP + 8MP + 5MP
Rear camera aperture size
f/1.7 + f/2.2 + f/2.2
Front camera megapixels
32MP
Front camera aperture size
f/2.0
---
Physical Dimensions
Dimensions
164.3mm x 76.7mm x 7.9mm
---
Connectivity
Network category speed
N/A
---
Power, storage and battery
Processor
Qualcomm SDM675
Operating system
Android 9
External storage support
Up to 512GB
Battery capacity
4,500mAh
---
Device features
Water resistance rating
N/A
| | |
| --- | --- |
| Launch price (RRP) | $0 |
| Launch date | 2019-03 |
Samsung has long sold its phone lines on the prestige of its Galaxy S and Galaxy Note lines, with the mid and budget range offerings covering a bewildering array of "A" and "J" series handsets.
That has changed in 2019, with all of Samsung's less-than-flagship phones coming under the A series banner. The Samsung Galaxy A70 is effectively its mid-range "flagship", but it's one that delivers a surprisingly large range of features that you'll find on its actual flagships at a much more pleasing price.
There's stiff competition in the mid-range from the likes of Google, Huawei and Oppo, but the Galaxy A70 holds its own very nicely, especially if you prefer a larger handset.
---
Design
6.7-inch AMOLED display is a stunner at this price
Teardrop notch rather than a hole punch
Fingerprint sensor lacks precision
Headphone jack still present
No in-built Bixby button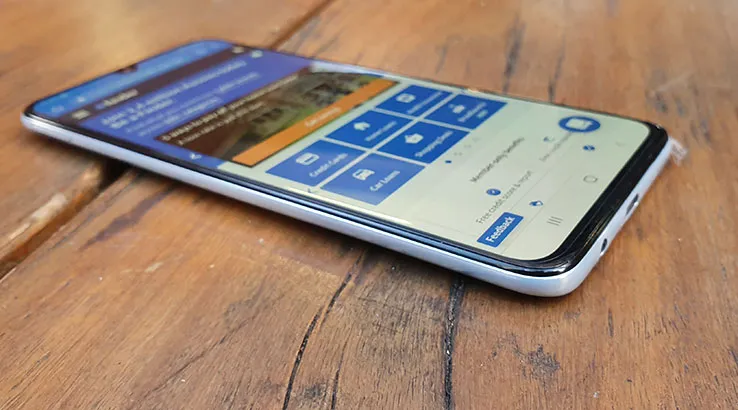 ---
Camera
Triple lenses cover standard, wide and depth sensing
Lacks any kind of night mode shooting
Wide angle is great for landscape shooting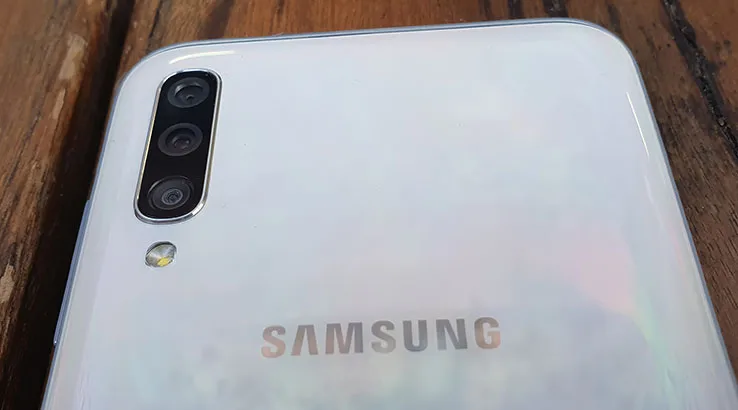 ---
Performance
Snapdragon 675 with 6GB of RAM
128GB of onboard storage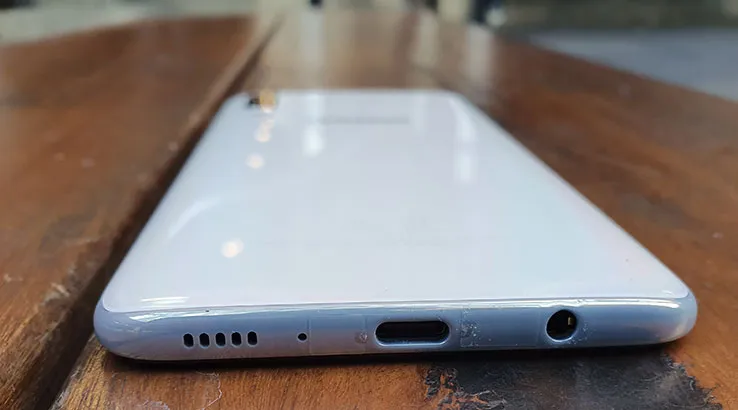 ---
Battery life
4,500mAh battery provides excellent battery life
No wireless charging, but wired charging is nicely quick
---
Verdict
The best big-screen mid-range phone you can buy right now
---
Pricing and availability
Compare Galaxy A70 plans
---
Specifications
Display
Pixels per inch (PPI)
393 ppi
---
Camera
Rear camera megapixels
32MP + 8MP + 5MP
Rear camera aperture size
f/1.7 + f/2.2 + f/2.2
Front camera megapixels
32MP
Front camera aperture size
f/2.0
---
Physical Dimensions
Dimensions
164.3mm x 76.7mm x 7.9mm
---
Connectivity
Network category speed
N/A
---
Power, storage and battery
Processor
Qualcomm SDM675
Operating system
Android 9
External storage support
Up to 512GB
Battery capacity
4,500mAh
---
Device features
Water resistance rating
N/A
---
Latest news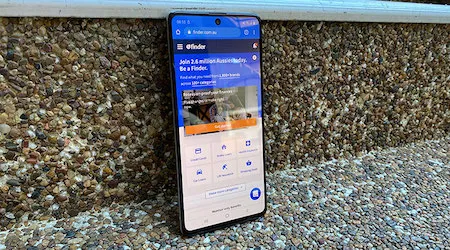 Samsung boils down the essential greatest hits of its flagship Galaxy lines into the Galaxy A71. Read more…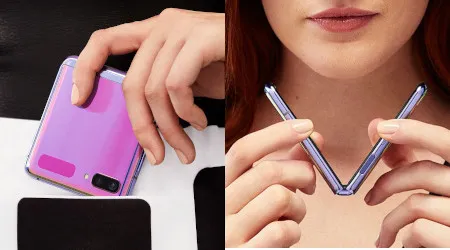 Samsung's second stab at a folding smartphone will retail for $2,199 in Australia. Read more…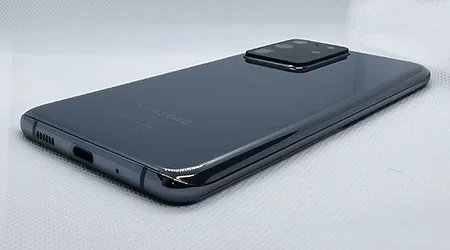 Samsung's Galaxy S20 Ultra is a high-performance phone with a great screen and some of the best battery life we've seen from a Samsung flagship in some years. Read more…